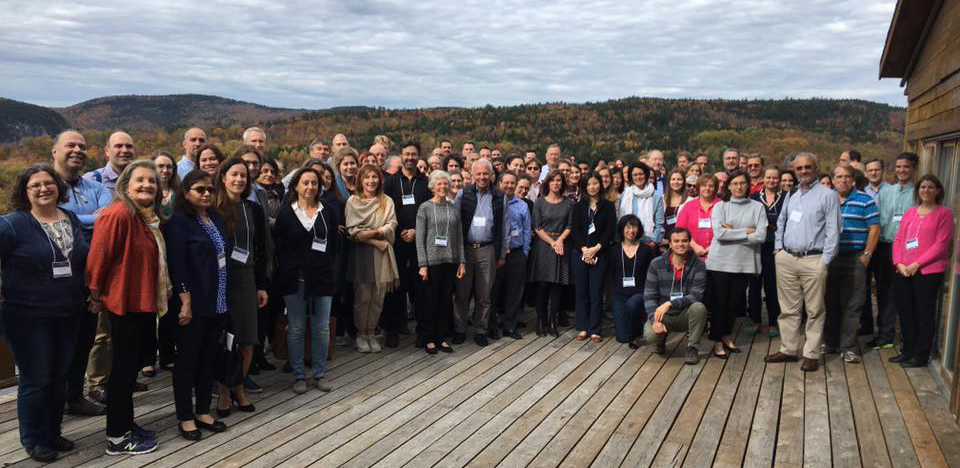 The 18th International Fragile X and Related Neurodevelopmental Disorders Workshop in Quebec, Canada, was a great success, featuring Fragile X much more heavily than any previous meeting in this series! We've received a massive amount of positive feedback about the quality of presentations and the progress in research.
For everyone who eagerly followed this meeting, this recap is for you. The results presented at the meeting are not yet public, and we don't want to jeopardize publication of all this work by sharing it online in full detail, so we asked our speakers to summarize their work in their own words.
"We used metformin, an FDA approved drug, in the Fragile X mouse model and showed that most phenotypes including behavior, neuronal morphology and plasticity were rescued. In parallel, ERK signaling was decreased to levels similar as the control mice. This research now leads to the start of clinical trials in several centers located in USA and Canada."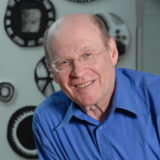 Nahum Sonenberg, PhD
James McGill Professor in Biochemistry
McGill University
"I presented recent unpublished work from the Contractor laboratory investigating altered maturation of GABA signaling during early cortical critical periods in the Fragile X mouse model. We found that administration of bumetanide (an available drug) during the critical period in neonates, which alters the efficacy of GABA, corrects synaptic and circuit level alterations in the sensory cortex that persist into adulthood."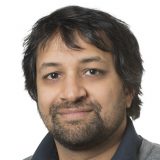 Anis Contractor, PhD
Professor of Physiology
Northwestern University
"We have developed a high-throughput behavioral platform for mice models of Fragile X syndrome and in vitro assays for drug repurposing. We expect to develop the means to predict which drugs will be effective to treat FXS. We also have an ongoing study at FLENI Institute to explore the correlation of peripheral biomarkers (platelets transcriptome) with neurophysiological and behavioral characteristics across diverse developmental stages in Fragile X, in collaboration with Sarah Lippe from Montreal University.
The meeting was inspiring, I left with huge enthusiasm to keep trying to understand the disease and find a cure."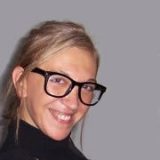 Patricia Cogram, PhD
Professor of Genetics
University of Chile
"I discussed a new approach to treating X-linked intellectual disability that gets at the root cause. Girls with Fragile X syndrome and Rett Syndrome have a backup X-chromosome that harbors a normal gene for FXS (FMR1) and Rett (MECP2). Our laboratory is developing technology to restore expression of the backup gene."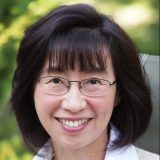 Jeannie Lee, MD, PhD
Professor of Genetics and Pathology
Harvard Medical School
"Auditory hypersensitivity is a common phenotype in children with Fragile X syndrome and in the mouse model of FXS, proving a translation-relevant platform for drug discovery. I presented recent EEG/ERP data from mouse auditory system that revealed remarkably similar resting EEG and auditory ERPs phenotypes in the mouse as has been observed in humans. Moreover, minocycline treatment normalized resting EEG in the frontal cortex of the FMR1 knock out mouse. These results set the stage to test combinations of drugs with EEG/ERP as outcome measures."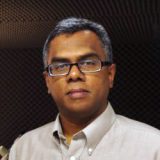 Khaleel Razak, PhD
Professor of Neuroscience
University of California at Riverside
"I presented data suggesting that a core set of proteins implicated in other forms of disability and autism may be coordinately dysregulated in Fragile X syndrome. I also proposed a new hypothesis on the origins of chronic anxiety in FXS involving changes in cortisol pathway signaling in an area called the extended amygdala; a drug approach to normalizing these changes was anxiolytic in a mouse model of Fragile X."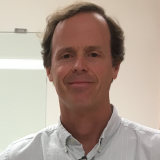 Peter Vanderklish, PhD
Associate Professor, Cell and Molecular Biology
Scripps Research Institute
"I presented new unpublished data on our lab's efforts to reactivate the Fragile X gene at the transcriptional and translational level, whose silencing is the proximal event in disease pathogenesis. Using two different techniques, we are able to augment FMR1 mRNA expression and FMR protein expression in Fragile X patient derived cells."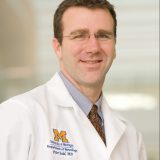 Peter Todd, MD, PhD
Assistant Professor, Department of Neurology
University of Michigan
"Our work has examined the effects of chronic versus acute inhibition of metabotropic glutamate receptors in the Fragile X mouse model. Our experiments show that both cortical hyperexcitability and seizure susceptibility are reversed by acute drug treatment. However, chronic treatment resulted in the development of tolerance and eliminated the beneficial effects of the drug."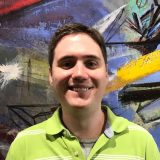 David Stoppel, PhD
FRAXA Postdoctoral Fellow, Mark Bear Lab
Massachusetts Institute of Technology (MIT)
"I presented results of brain imaging studies in young men with Fragile X syndrome. Results indicate clear differences in rates of protein synthesis between healthy controls and subjects with Fragile X."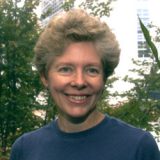 Carolyn B Smith, PhD
Senior Investigator
National Institute of Mental Health
"Our team recently identified that a key regulator of lipid signaling in neurons (diacylglycerol kinase kappa or Dgkk) is a main target of the FMRP protein and is dysregulated in the mouse model Fmr1-KO (Tabet et al. PNAS 2016). We showed that the dysregulation of this enzyme plays an important role in the pathological mechanism of FXS and, interestingly, an FDA-approved drug that interferes with the altered enzymatic activity of the Dgkk enzyme significantly improves phenotypes of the FMR1-KO mouse (unpublished data), suggesting that this enzyme is an interesting novel potential therapeutic target to further explore."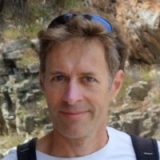 Herve Moine, PhD
Professor
I.G.B.M.C., France
"We presented the results of the double-blind clinical trial of ganaxolone in Fragile X syndrome aimed at improving the lives of patients. An encouraging finding is that we found that the drug may be able to reduce behavioral symptoms in the group with the highest anxiety and the lowest IQ scores."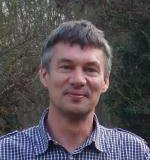 Frank Kooy, PhD
Professor in Cognitive Genetics
University of Antwerp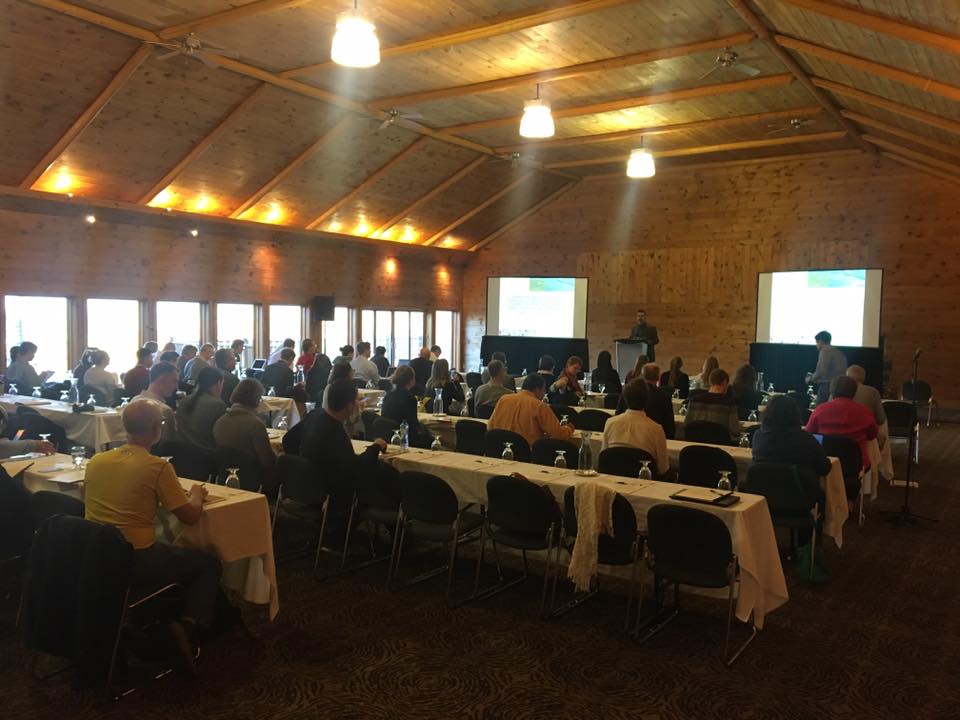 Meetings such as this one accelerate progress for finding effective treatments and, ultimately, a cure for Fragile X syndrome. New collaborations are made, new ideas are created, and Fragile X research teams return to their labs energized. Next summer, scientists will meet at the Gordon Conference on Fragile X and Autism, in Lucca, Italy.
The Gordon Research Conference will bring together leading scientists and clinicians studying Fragile X and other genetic causes of ASD with the ultimate goal of identifying the molecular, cellular and circuit mechanisms that underlie the heterogenous symptomatology associated with these disorders and identify the best potential pathways for translating this knowledge through to successful clinical trials.