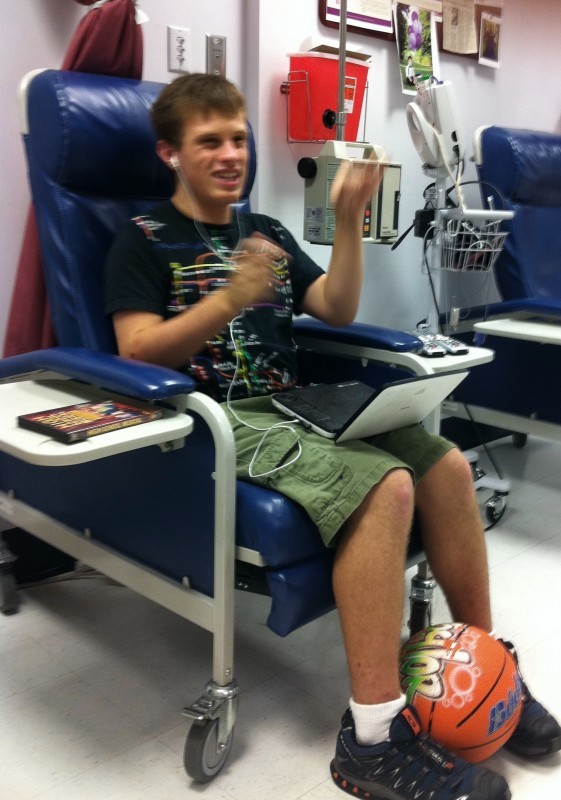 To those of you who have family members with Fragile X, thank you for being interested in clinical trials! This is a challenging phase for all of us, and as exciting as it is, we know many of you have questions about what it means to be in a clinical trial.
Each study is supervised by a doctor that specializes in Fragile X. These trials are free, you do not have to tell your insurance company, and you can leave any time you want. Travel costs are usually covered.
The FDA requires two successful large-scale clinical trials before it will consider approving a new treatment. If studies are successful and the FDA approves new drugs, others with Fragile X can also have access to these medicines.
Clinical Trials and Studies Recruiting Participants
Nashville, TN
Phase I Trial of Gaboxadol
Looking for children ages 13-17 who have been clinically and molecularly diagnosed with Fragile X Syndrome or Angelman Syndrome. There will be two clinic visits at Vanderbilt's Children's Hospital. This trial is sponsored by Ovid Therapeutics. View/download flyer.
Quebec, Canada
Combining Lovastatin and Minocycline
This is a pilot randomized Phase II trial, exploring the tolerability and the synergistic effect of a combined therapy. They will combine minocycline, which is often used to treat acne, and lovastatin, which is used to lower cholesterol. Both drugs target specific alterations in the brain of Fragile X patients that would potentially have a combined powerful effect on their behavior. If you would like further information regarding the trial, which is accepting participants, please email info@cliniquexfragilequebec.org.
You can also view information at https://www.fraxa.org/fragile-x-clinical-trial/ or https://clinicaltrials.gov/ct2/show/NCT02680379
Sacramento, CA
Combining Lovastatin and a Parent-Implemented Language Intervention in a Multimodal Treatment for Fragile X Syndrome – UC Davis MIND Institute
The study is testing the efficacy of a multi-modal treatment comprised of the medication lovastatin or placebo, and a Parent-Implemented Language Intervention (PILI) in children and adolescents with FXS between the ages of 10 and 17. Please contact the study coordinator Erika Bickel at esbickel@ucdavis.edu or (916) 703-0281.
Cincinnati, OH
Completed Trials