Clinical Trials in Fragile X Syndrome
To all who have loved ones impacted by Fragile X syndrome, we sincerely thank you for your interest in clinical trials. These trials are beacons of hope during challenging times, and your curiosity and engagement are instrumental in pushing this important research forward.
As a further resource, we offer an enlightening video discussion featuring Holly Roos and Katie Clapp, both mothers to young adults with Fragile X and key figures in FRAXA. Their personal experiences provide unique and heartfelt perspectives on the journey through Fragile X clinical trials.
We understand that you might have questions about what participating in a clinical trial entails. Each study is supervised by a medical professional specializing in Fragile X syndrome. Participation is free, with no need to inform your insurance provider and the freedom to withdraw at any time. Typically, travel expenses are covered.
It's important to know that the FDA usually mandates two successful large-scale clinical trials before considering the approval of a new treatment, however for rare conditions like Fragile X syndrome, one trial with strong results may be sufficient. Upon successful trials and subsequent FDA approval, new drugs become accessible to others diagnosed with Fragile X syndrome, hopefully improving the quality of life for many individuals and families.
Ongoing Fragile X Studies Accepting Participants
Tetra Therapeutics has launched large scale clinical trials of their phosphodiesterase (PDE) inhibitor for males ages 12-45 with Fragile X syndrome. FRAXA Research Foundation's basic and translational research pointed the way to phosphodiesterase inhibitors to treat Fragile X.
Read More »
Additional Fragile X Clinical Trials
Completed Fragile X Trials: A Journey Towards Progress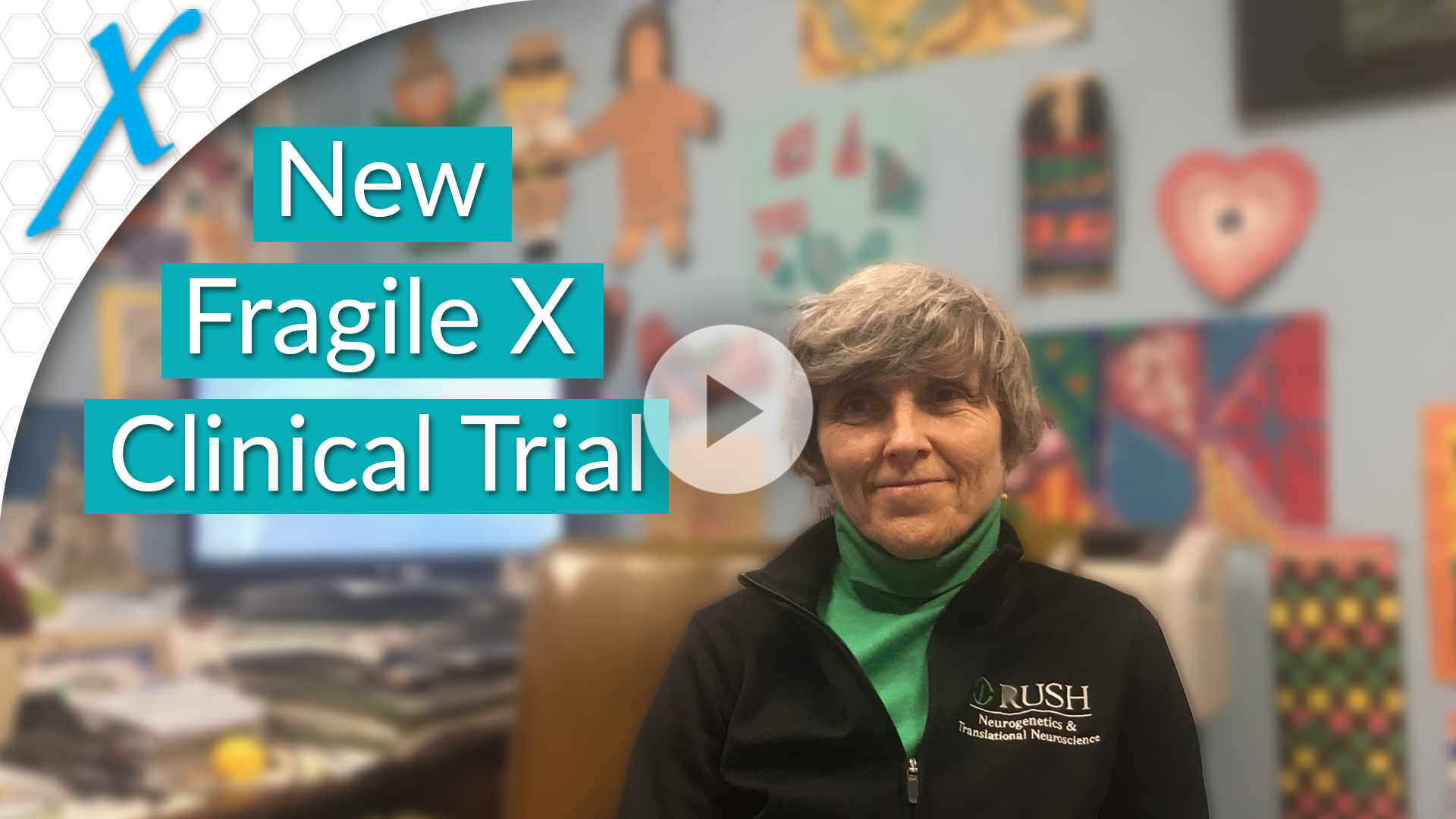 With a $200,043 grant from FRAXA Research Foundation, Dr. Elizabeth Berry-Kravis completed a successful Phase 2 clinical trial of a PDE4 inhibitor for adult men with Fragile X syndrome. This trial treated 30 males, 18-45 years of age with a new PDE4D allosteric inhibitor from Tetra Discovery Partners using a crossover design, so that everyone got active drug for part of the time and placebo for part of the time.
Read More »