FRAXA is indebted to these prominent investigators who volunteer their time to help us devise strategies for advancing research and provide expert opinion on research proposals.
Many of our advisers also run active academic research laboratories, where they are conducting work on Fragile X. Others are involved in Fragile X and autism programs at pharmaceutical companies.
Among FRAXA's Scientific Advisors are winners of the Nobel Prize in Medicine and the Lasker Prize.
Mark Bear, PhD
Massachusetts Inst. of Technology (MIT)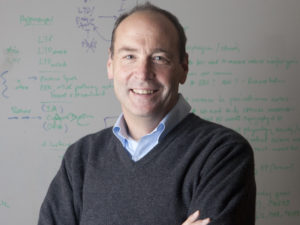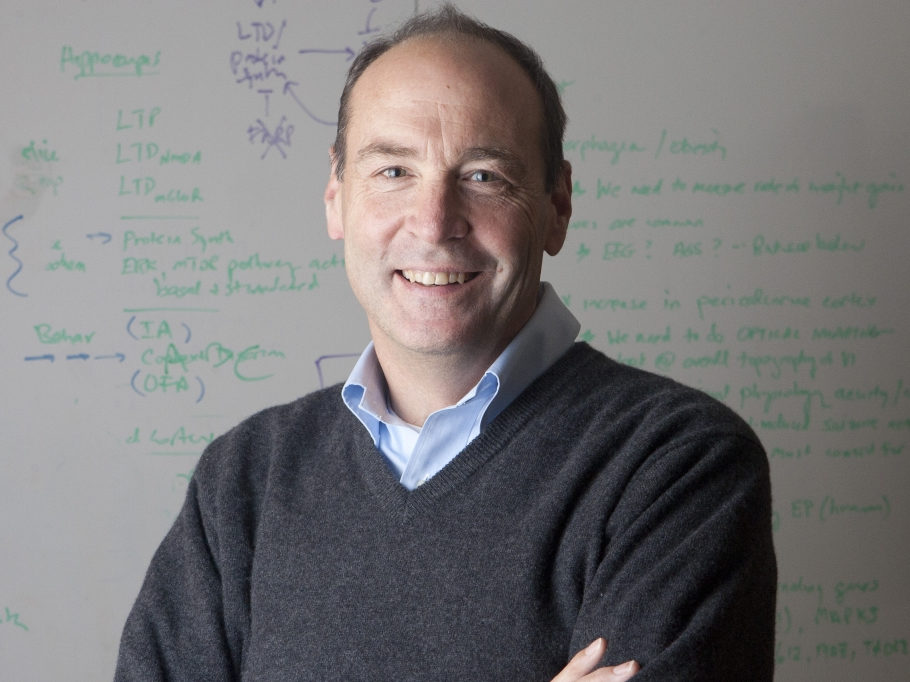 Our overarching interest is in the question of how experience and deprivation modify synaptic connections in the brain. Experience-dependent synaptic plasticity is the physical substrate of memory, sculpts connections during postnatal development to determine the capabilities and limitations of brain functions, is responsible for the reorganization of the brain after damage, and is vulnerable in numerous psychiatric and neurological diseases and contributes to their symptoms.
Elizabeth Berry-Kravis, MD, PhD
Rush University, Chicago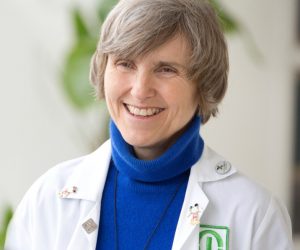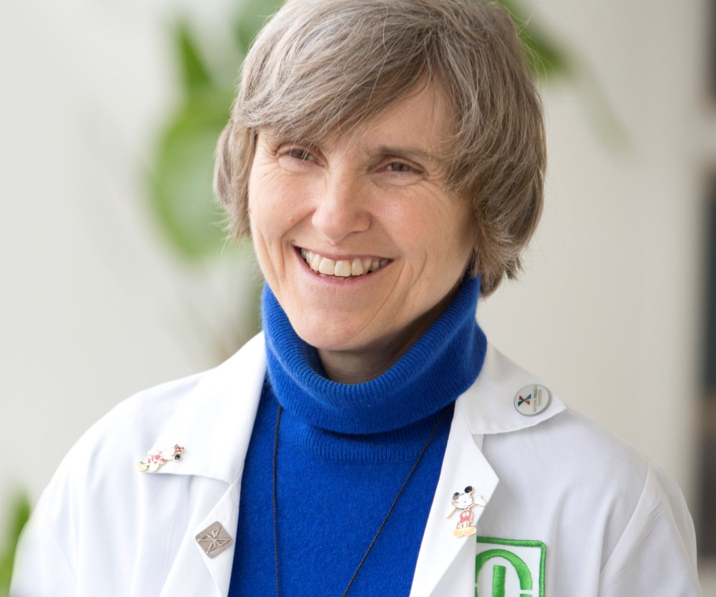 Outcome measures for clinical trials are essential for investigation of new treatments, and this is an area of great need in Fragile X research. Dr. Berry-Kravis has made invaluable contributions to our understanding of how best to conduct clinical trials in Fragile X. Her first clinical trial in Fragile X funded by FRAXA was of AMPAkines, in the mid 2000s, and since then she has been funded by FRAXA to run a trial of Lithium in 15 individuals with Fragile X and to validate a new automated video tracking system for quantifying physical activity as an outcome measure for Fragile X clinical trials. She has also conducted large scale Phase III trials of mGluR5 antagonists.
Graeme Bilbe, PhD
Drugs for Neglected Diseases initiative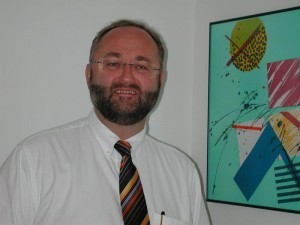 Prior to joining DNDi in June 2012, Dr. Bilbe was Global Head of Neuroscience Discovery at Novartis tasked with discovery and early development of novel treatments for brain diseases. He served in several management positions at Novartis and brought two innovative drugs, Exelon patch for Alzheimer's disease and Gilenya for multiple sclerosis, to patients.
Dr. Bilbe led the scientists who discovered and developed AFQ056, a metabotropic glutamate receptor 5 (mGluR5) antagonist, which demonstrated early clinical efficacy in Parkinson's disease and also improved symptoms in Fragile X syndrome patients.
Dr Bilbe has the overall responsibility of building DNDi's project portfolio and advancing the discovery and development of new treatments for neglected diseases.
Justin Fallon, PhD
Brown University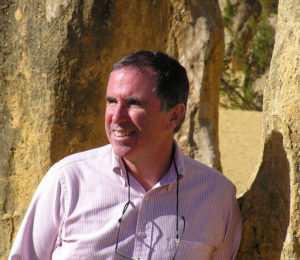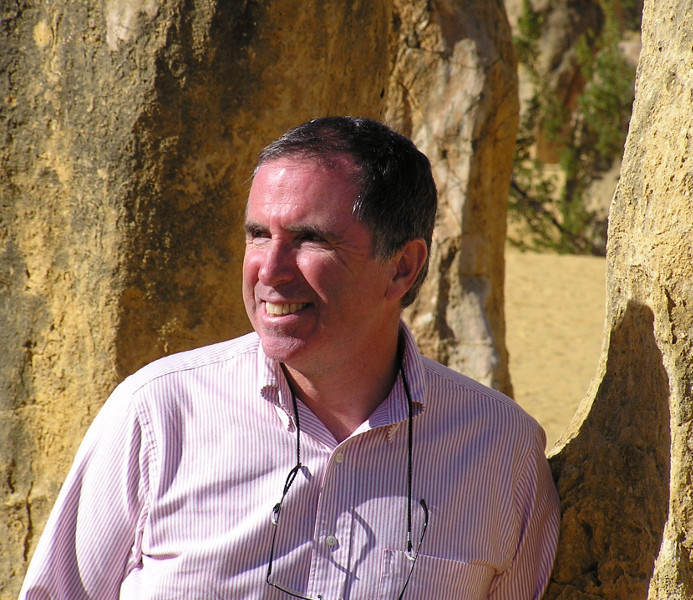 Justin Fallon has a longstanding interest in developmental neurobiology and the mechanisms underlying neurological disease. He has worked to develop therapeutics for muscular dystrophy and Fragile X. Using Fragile X as a model, his lab seeks to understand how ephemeral episodes of experience are transformed into stable changes in synaptic architecture and efficacy. Dr. Fallon obtained his PhD work in cell motility at the University of Pennsylvania. He had his own laboratory at the Worcester Foundation for Experimental Biology for 10 years before moving to Brown in 1996.
Joseph P. Horrigan, MD
AMO Pharma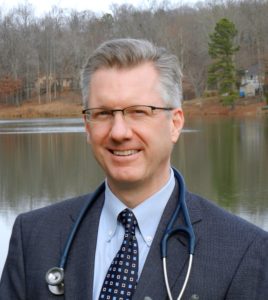 Dr. Horrigan is a pediatric neuropsychiatrist with over 20 years of experience in the pharmaceutical and biotech industry. Before joining AMO Pharma, Dr Horrigan led Neuren Pharmaceuticals' clinical development efforts in neurodevelopmental disorders and traumatic brain injury. Previously, he served as Assistant Vice President at Autism Speaks, where he oversaw medical research programs and consulted with academic and industry groups on clinical trial design and endpoints in neurodevelopmental disorders.
From 2002 until he joined Autism Speaks, Dr Horrigan coordinated pediatric drug development at GlaxoSmithKline. He has led Phase 1 through 4 clinical development programs across a wide range of conditions including bipolar disorder, attention-deficit/hyperactivity disorder (ADHD), multiple sclerosis, Alzheimer's disease, schizophrenia, major depressive disorder, insomnia, pediatric epilepsy, and Fragile X syndrome.
Steven Hyman, MD
Harvard University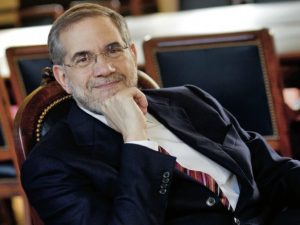 Professor Steven E. Hyman, MD, is Director of the Stanley Center for Psychiatric Research at the Broad Institute of MIT and Harvard. Hyman is also Harvard University Distinguished Service Professor of Stem Cell and Regenerative Biology. As Provost of Harvard University from 2001 to 2011, he was instrumental in the development of cross school and regional interdisciplinary initiatives.
From 1996 to 2001, Hyman was the Director of the National Institute of Mental Health (NIMH), one of the National Institutes of Health (NIH). He has worked to open psychiatric classifications to fundamental rethinking including the recognition that many mental disorders are quantitative deviations from health rather than categorically different.
Eric Kandel, MD
Nobel Laureate, Columbia University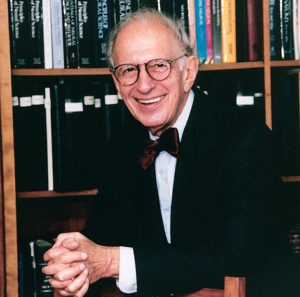 Eric R. Kandel is University Professor at Columbia, Fred Kavli Professor and Director, Kavli Institute for Brain Sciences and a Senior Investigator at the Howard Hughes Medical Institute.
A graduate of Harvard College and N.Y.U. School of Medicine, Kandel trained in Neurobiology at the NIH and in Psychiatry at Harvard Medical School. He joined the faculty of the College of Physicians and Surgeons at Columbia University in 1974 as the founding director of the Center for Neurobiology and Behavior. He is an editor of Principles of Neural Science, the standard textbook in the field.
Kandel has received fifteen honorary degrees, is a member of the U.S. National Academy of Sciences as well as the National Science Academies of German and France. He has been recognized with the Albert Lasker Award, the Heineken Award of the Netherlands, the Gairdner Award of Canada, the Wolf Prize of Israel, the National Medal of Science USA and the Nobel Prize for Physiology or Medicine in 2000.
Misha Lozovik, MBA
Blackrock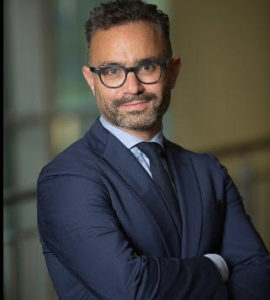 Misha Lozovik is an investment professional with 20 years of experience specific to the Healthcare sector. He currently serves as a Director and Healthcare Analyst for Blackrock Large Cap Series Team that manages over $20 billion in assets. Prior to joining BlackRock, Misha was a Partner and Healthcare Analyst at Convector Capital Management, a global asset management firm. From 2005 to 2013, Misha served as a Vice President and Director of Research for OppenheimerFunds, Inc.
Misha holds a Bachelor's degree from the University of California at Berkeley and an MBA from The Wharton School at the University of Pennsylvania. Misha is a co-founder of Vencerx Therapeutics LLC, a drug development company dedicated to the treatment of Fragile X syndrome and related disorders.
Pamela Mellon, PhD
Univ. of California at San Diego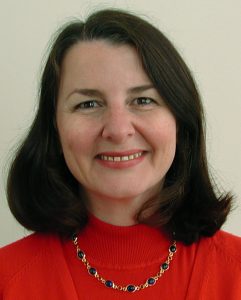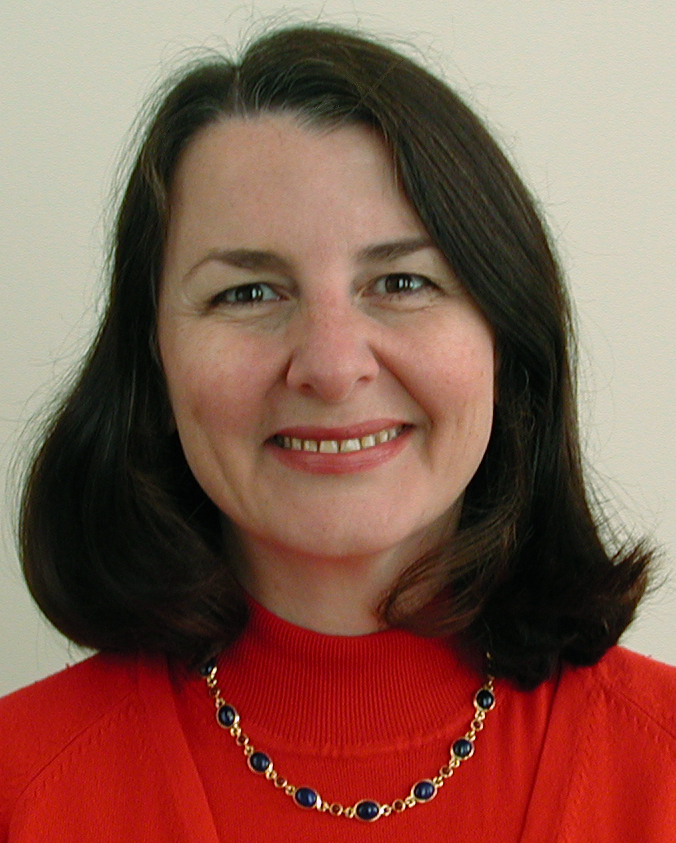 Dr. Mellon is Professor of Reproductive Medicine and Neurosciences at the University of California at San Diego.
Dr. Mellon's team studies how the brain and pituitary interact to produce hormones that control reproduction in mammals using a variety of molecular, cellular, physiological, and genomic approaches. She serves as Director of the Center for Reproductive Science and Medicine, the Women's Reproductive Health Research Program, and the Transgenic Mouse and Embryonic Stem Cell Core Facility at UCSD.
David Nelson, PhD
Baylor College of Medicine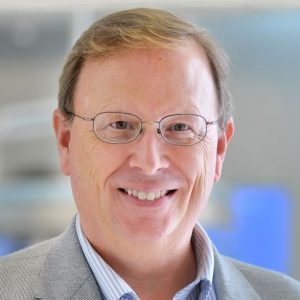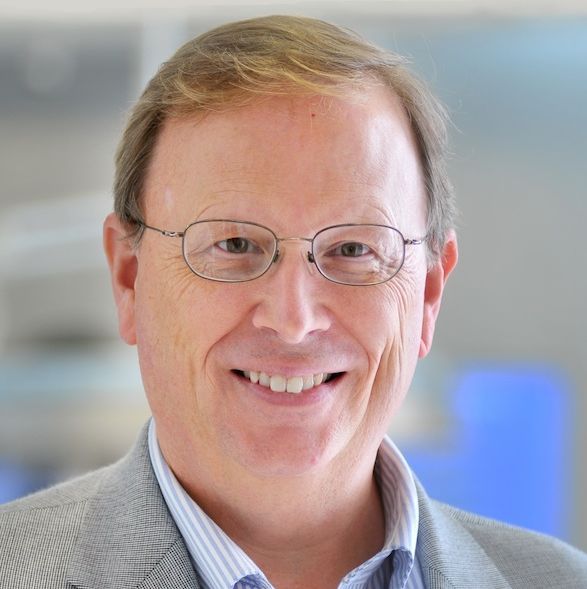 One of the most exciting recent developments in human genetics has been the identification of unstable trinucleotide repeats involved in high frequency mutations leading to more than one dozen genetic disorders, including Fragile X, myotonic dystrophy and Huntington's disease. With collaborators, Dr. Nelson described the first of these unstable DNA sequences, a CGG trinucleotide repeat in the FMR1 gene and responsible for the Fragile X site and developmental delays found in people with Fragile X syndrome.
Dr. Nelson is Cullen Foundation Professor in Molecular Genetics at Baylor College of Medicine. The Nelson group has been involved in numerous aspects of the Human Genome Project, with key input into the mapping and sequencing of the human X chromosome, and participation in several other sequencing projects, from fly to Rhesus monkey.
Michael Snape, PhD
AMO Pharma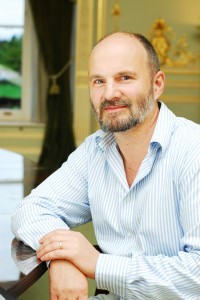 Dr. Snape is a neurobiologist who has spent 27 years in the pharmaceutical industry working for large and emerging biopharmaceutical companies. He has founded and funded companies at inception through IPO. His principal experience is in demonstrating clinical proof-of-concept with novel targeted therapeutics in rare diseases. He is an inventor in numerous patents and is a scientific advisor to several patient foundations. He earned a PhD in neurobiology from London University and holds a faculty position at Case Western University.
Dr. Snape has been involved in clinical studies in autism and related disorders since 1997. He is an inventor on a variety of applications relating to novel treatments for Autism Spectrum Disorders based upon neuronal connectivity pathways. He is the Chief Executive Officer of AMO Pharma.
Oswald Steward, PhD
University of California, Irvine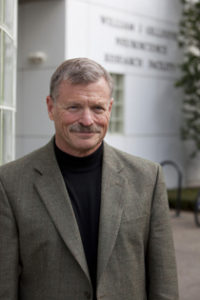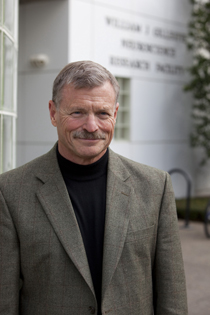 Dr. Steward's research program explores how neurons establish, maintain, and modify their synaptic connections. Information storage in the nervous system is thought to be mediated by changes in the strength of individual synapses. These changes in turn are determined by adjusting the structure and/or molecular composition of the synapse through a process that requires the expression of particular gene products. But how gene products are targeted to individual synapses remains a mystery.
Almost 25 years ago, Dr. Steward discovered that polyribosomes were selectively localized beneath postsynaptic membrane specializations on the dendrites of CNS neurons. Polyribosomes are the basic machinery of protein synthesis. Their localization at synapses immediately suggested how neurons might manage the task of synthesizing gene products for the thousands of individual synaptic sites that are present on a typical CNS neuron. Specifically, the localization of polyribosomes at synapses implied that certain key proteins that were important for the function of that individual synapse might be synthesized on site, and that this local synthesis might be controlled by signaling events at the individual synapse. More recent work has revealed that FMRP, the protein missing in Fragile X, is a key regulator of this activity-dependent protein synthesis in dendrites.
Susumu Tonegawa, PhD
Nobel Laureate, Massachusetts Inst. of Technology (MIT)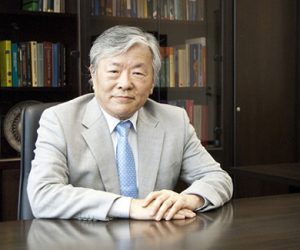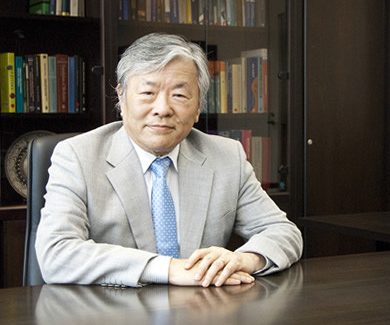 The main interest of Professor Susumu Tonegawa's lab is to understand the molecular, cellular, neuronal circuitry, and neural systems mechanisms underlying learning and memory and associated cognitive functions. They have thus far focused on hippocampus-dependent memory, i.e., memory of events, facts, space, etc. The hippocampus consists of multiple interconnected areas such as area CA1, CA3 and the dentate gyrus (DG), each of which contains a unique set of neurons composing a distinct cellular network. They aim to identify the roles of specific proteins (e.g., NMDA receptors), synaptic plasticity and neural circuitries in each of these areas in different stages of the mnemonic process such as memory acquisition, consolidation and recall.
Another important development in the lab was the identification of genes (calcinearine and PAK kinase) whose reduced activities increased susceptibility to schizophrenia and Fragile X, respectively. These discoveries were made by combining the behavioral analysis of genetically engineered mice and/or genetic analysis of DNA from human patients.
Robert Wong, PhD
State University of New York (SUNY) Downstate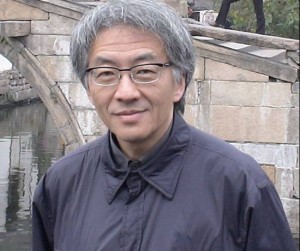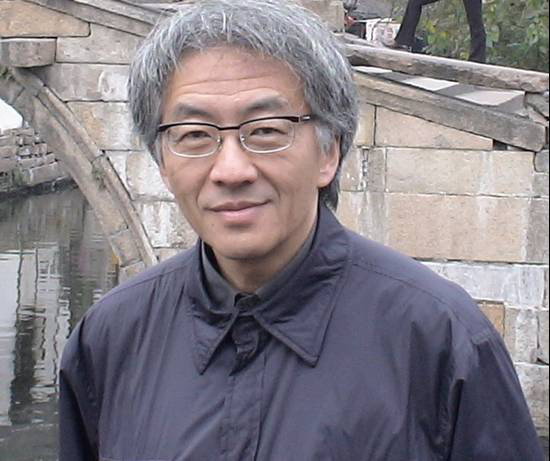 Dr. Wong is Distinguished Professor and Chairman, Department of Physiology and Pharmacology, and Professor, Department of Neurology, at SUNY Downstate. He and his team design studies to examine the functional organization of the hippocampus. The properties of synaptic interactions mediated by the neurotransmitters GABA and glutamate are studied in some detail in order to understand how these interactions affect the overall network output.
Jerry Yin, PhD
University of Wisconsin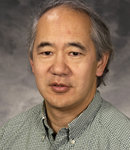 Dr Yin's overall goal is to understand nervous system function — especially memory — during complex behavior at the molecular level. His team's basic approach involves transgenic manipulation of genes followed by behavioral, cellular and molecular analyses.
In all animals, long-term memory, requires acute gene expression around the time of training. A number of very interesting questions arise:
How does a neuron only strengthen the recently active synapse, and not other surrounding synapses? How can memories persist for so much longer than the half-lives of most proteins and protein structures? If "use it or lose it" applies memories, as it seemingly does to synaptic plasticity, how and when do neurons "replay" experiences?