FRAXA's mission is to find effective treatments and a cure for Fragile X by directly funding the most promising research. FRAXA's research portfolio spans the spectrum of basic science, pre-clinical, and clinical research — all coordinated to make the most of each dollar. We maintain a diversified approach, developing several treatment strategies in parallel, since success is never certain in developing a single drug. We continue to fund research to define the precise defect in the Fragile X brain, because these basic studies may yield additional important therapeutic targets.
We fund approximately $1.5 million in postdoctoral fellowships and investigator-initiated program grants each year. The 2016 deadline is Feb. 1.
Priorities have not yet been set but look here for Priorities for 2015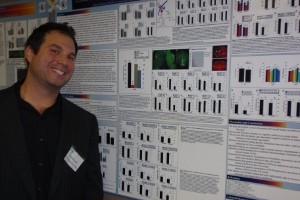 FRAXA organizes and sponsors conferences where scientists share discoveries, plan collaborations, and bring new researchers into the field.
FRAXA Investigators Meeting will NOT run in 2015 because the 2016 Gordon Conference would follow closely on its heels. Please attend the Gordon Conference!
Gordon Conferences on Fragile X and Autism run alternate years (2016, 2018, etc.)
Resources available to researchers include a large array of FMR1 mutant mouse models. Details in this section.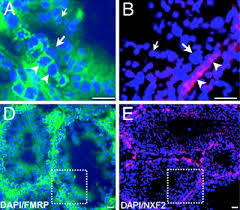 mutant mouse resource
reagents, experimental compounds
antibodies
tissue