FRAXA has Funded over $25 Million in New Biomedical Research
We fund approximately $1.5 million in postdoctoral fellowships and investigator-initiated program grants each year. This is cutting-edge research. The projects we fund span basic science, pre-clinical, and clinical research — all coordinated to make the most of each dollar. We maintain a diversified approach, developing several treatment strategies in parallel, since success is never certain in developing a single drug. We continue to fund research to define the precise defect in the Fragile X brain, because these basic studies may yield additional important treatment targets.
"Fragile X is poised to become a triumph for translational research and the design of rational therapeutics for brain disease." –  Dr. Justin Fallon,  FRAXA Scientific Advisor
As the pace of Fragile X research accelerates, FRAXA-funded teams are leading the way.

NEWS:
Neuren's trofinetide successful in Phase 2 clinical trial in Fragile X  12/07/2015

---
Scientific Meetings
FRAXA organizes and sponsors conferences where scientists share discoveries, plan collaborations, and bring new researchers into the field.
Now accepting applications to attend:
Gordon Research Conference: Fragile X and Autism-Related Disorders
New Insights into Disease Mechanisms Leading to Improved Therapeutics for Neurodevelopmental Disorders
June 5-10, 2016
Mount Snow Resort, West Dover, VT
Chair: Michael R. Tranfaglia, Vice Chair: Peter Kind
Gordon Research Seminar: Fragile X and Autism-Related Disorders (GRS)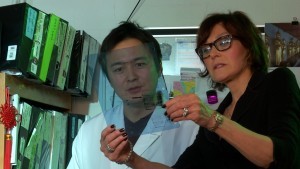 June 4-5, 2016
Mount Snow Resort, West Dover, VT
Chairs: Kirsty J. Sawicka & Sally Till
Before each Gordon Research Conference will be a bi-annual Gordon Research Seminar (GRS) on Fragile X and Autism. This is a forum for graduate students and post-docs to present and discuss their cutting edge research. Visit the GRC meeting pages for program and application.