Screening and Validating Novel inhibitors of ERK Signalling to Treat Fragile X Syndrome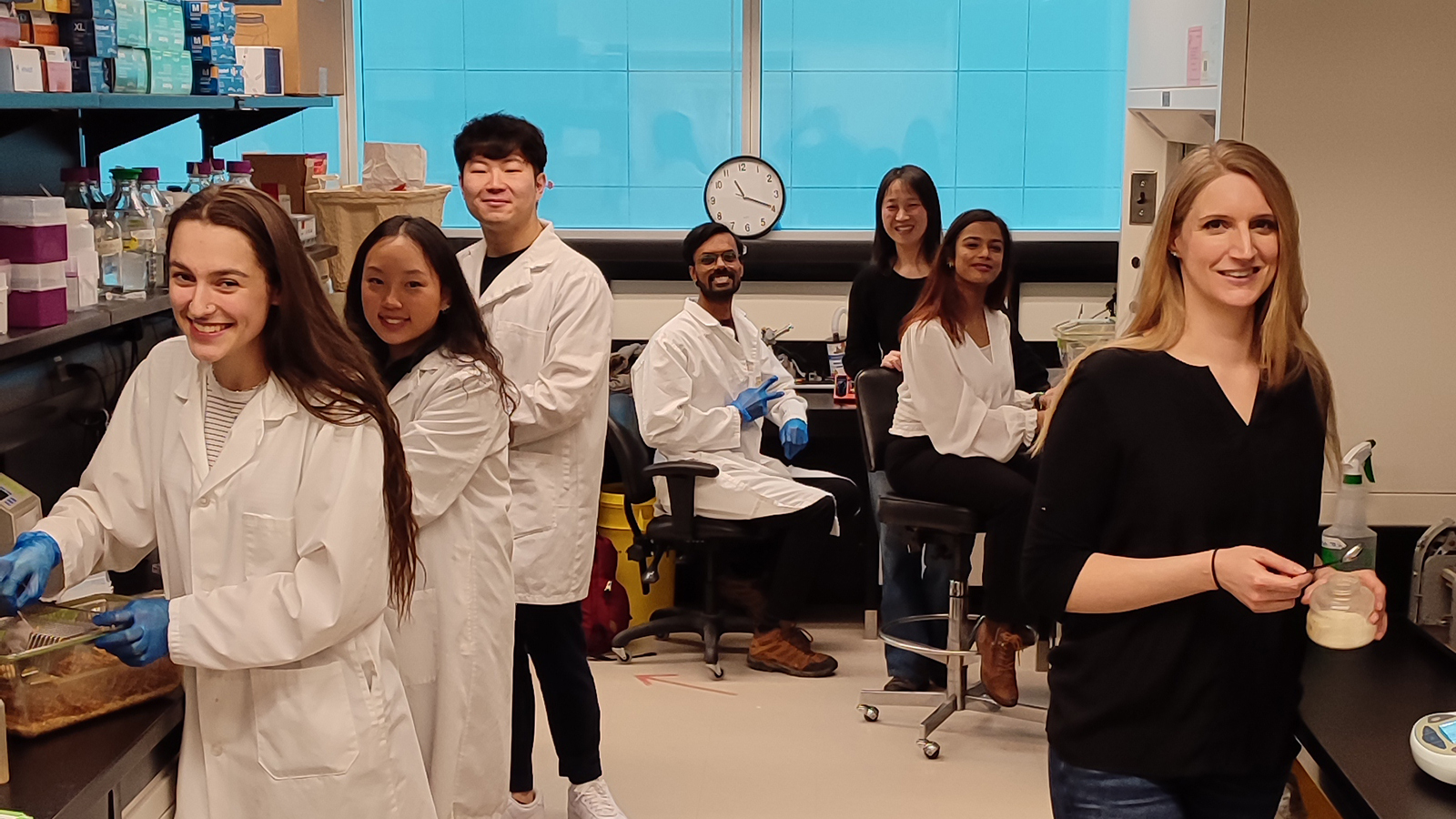 Ning Cheng, PhD
Principal Investigator
Seong Eon Ha
FRAXA Fellow
University of Calgary
Calgary, Canada
2022-2023 Grant Funding: $100,000
One promising treatment approach for Fragile X syndrome is to inhibit on a neuronal pathway, ERK. ERK inhibitors are also being studied as treatments for other disorders including autism.
This team has conducted pilot studies showing that ERK inhibitors are very effective in reversing signs of disease in Fragile X mice. With this grant from FRAXA they will take the next steps toward possible clinical trials of an ERK inhibitor for individuals who have Fragile X syndrome.
by Ning Cheng, PhD
Fragile X syndrome (FXS) causes a range of symptoms including seizures, hyperactivity, and anxiety.
The Extracellular signal-Regulated Kinase (ERK) pathway in the brain is a critical convergent node in the development of FXS. To date pharmacological treatments in animal models and clinical trials have used drugs that non-selectively inhibit ERK signaling and mainly affect other pathways. Thus, it is critical to determine whether directly and selectively targeting ERK pathway is beneficial in FXS. Furthermore, a translational biomarker that tracks treatment response is urgently needed.
Recently, a selective ERK signaling inhibitor, PD325901, has been found to penetrate the blood-brain barrier (BBB) and has strong safety data in clinical trials for neurofibromatosis type-1. We have collected exciting pilot data on acute and sub-chronic treatment with this investigational new drug. Our results indicated that the treatment dose-dependently reversed certain core disease-modelling deficits in the behavioral, biochemical, and electrophysiological domains in mouse models of FXS and idiopathic autism without side effects.
Here, we hypothesize that other newly identified inhibitor of ERK signaling that crosses the Blood Brain Barrier will exert beneficial effects in a mouse model of FXS in both females and males. In this project, we will:
Screen four selected inhibitors and determine the optimal dosage by assessing behavioral effects after acute treatment;
Further validate the best candidate using biochemical and behavioral approaches, and determine whether

EEG

signal tracks behavioral improvement as a potential non-invasive biomarker;
Determine the optimal dosage of chronic treatment by the best candidate using behavioral and EEG readouts, and determine the effects in dendritic spine structure, as well as potential side effects.
This study will provide necessary groundwork and directly translatable insights toward applying ERK pathway inhibitors in clinical trials for FXS.
I am very excited to work with Mr. Ha and another prospective graduate student on this project. Mr. Ha has four years of first-hand experience working with autistic children as an intervention therapist. He also has rich research experience in diverse settings, and has demonstrated exceptional motivation and full potential to carry out this work.