Modulation of Inhibitory Circuits and Translation-Dependent Pathways to Amend Cognitive Function in Fragile X Syndrome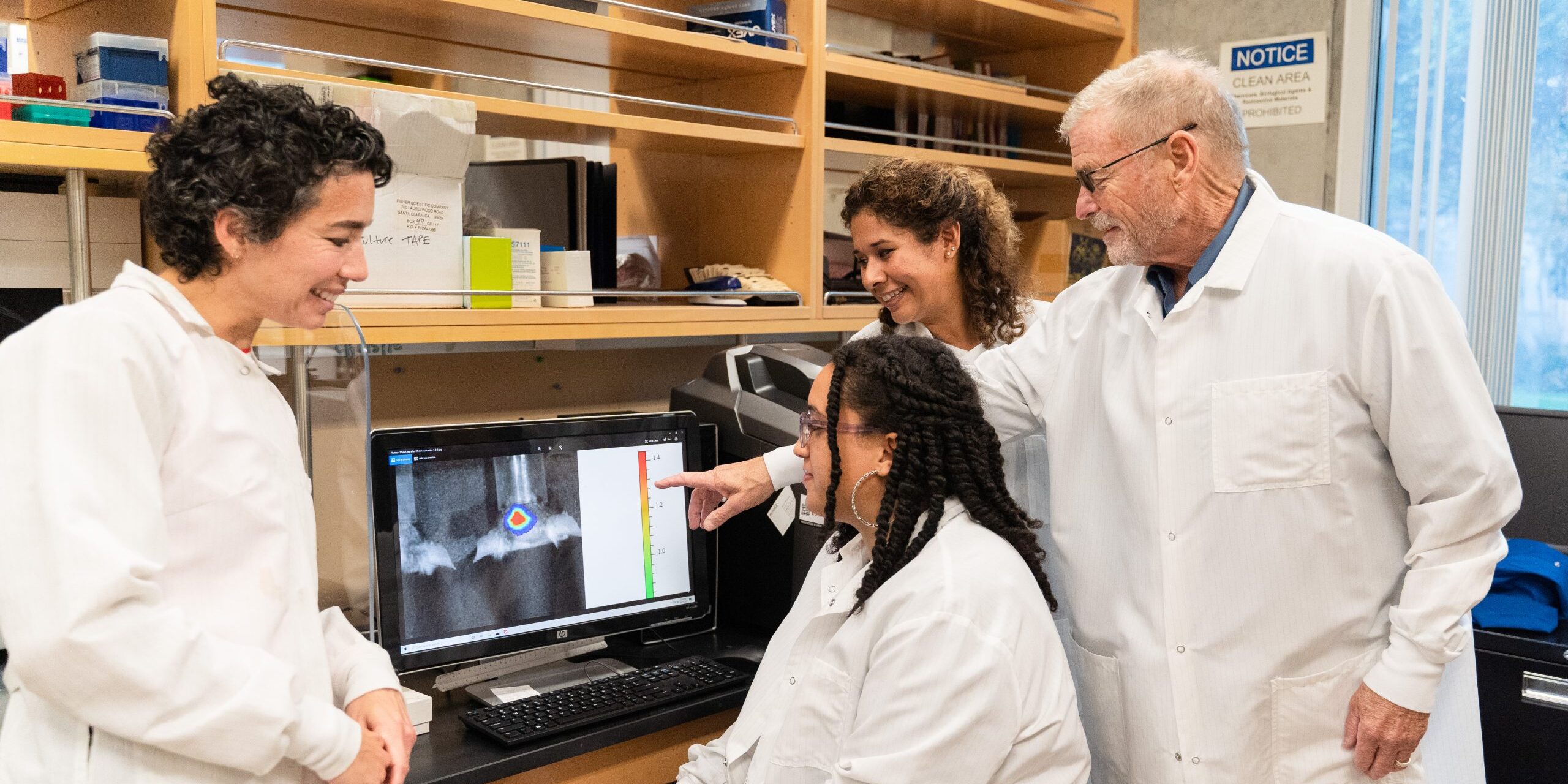 Oswald Steward, PhD
Principal Investigator
Patricia Salgado Pirbhoy, PhD
FRAXA Fellow
University of California, Irvine
Irvine, CA
2022-2023 Grant Funding: $100,000
It has long been assumed that the differences between males and females with Fragile X were simply a matter of degree, with males being more severely affected.
But gender differences may be far reaching. This team is working to understand imbalances in how the brain's neurons transmit signals, with a focus on how differently males and females learn and experience anxiety. They are studying two neuronal pathways which are promising targets for treatment.
Abnormalities in neuronal communication and altered behavioral phenotypes observed in Fragile X syndrome (FXS) are often associated with an imbalance in excitatory and inhibitory signaling. Two under-explored systems in FXS are cholecystokinin (CCK) and endocannabinoid (eCB) signaling.
An even less explored area is possible gender differences in the activation of these signaling pathways, as well as how FXS impacts cognitive function. This project will explore gender differences in the eCB system and CCK-receptor-mediated signaling. We will also explore sex differences in cognitive flexibility, an under-explored facet of cognitive impairments in FXS.
Lastly, we are developing novel and unique technologies that take advantage of bioluminescent vectors to trace the life cycle of RNAs in living Fmr1 knockout mice. This bioluminescent approach has the potential to provide gene-specific tracing, to report steps in the life history of mRNAs in living animals, all the way through from transcription, splicing, transport, interactions with RNA-proteins, translation, and degradation.
These studies have the potential to guide significant improvements in targeted therapeutics modulating the eCB system and CCK signaling and FMR1-mediated therapeutic approaches for individuals with FXS.