Restoration of FMRP and Bioenergetic Homeostasis by Antisense Oligonucleotides in Human Fragile X Cerebral Organoids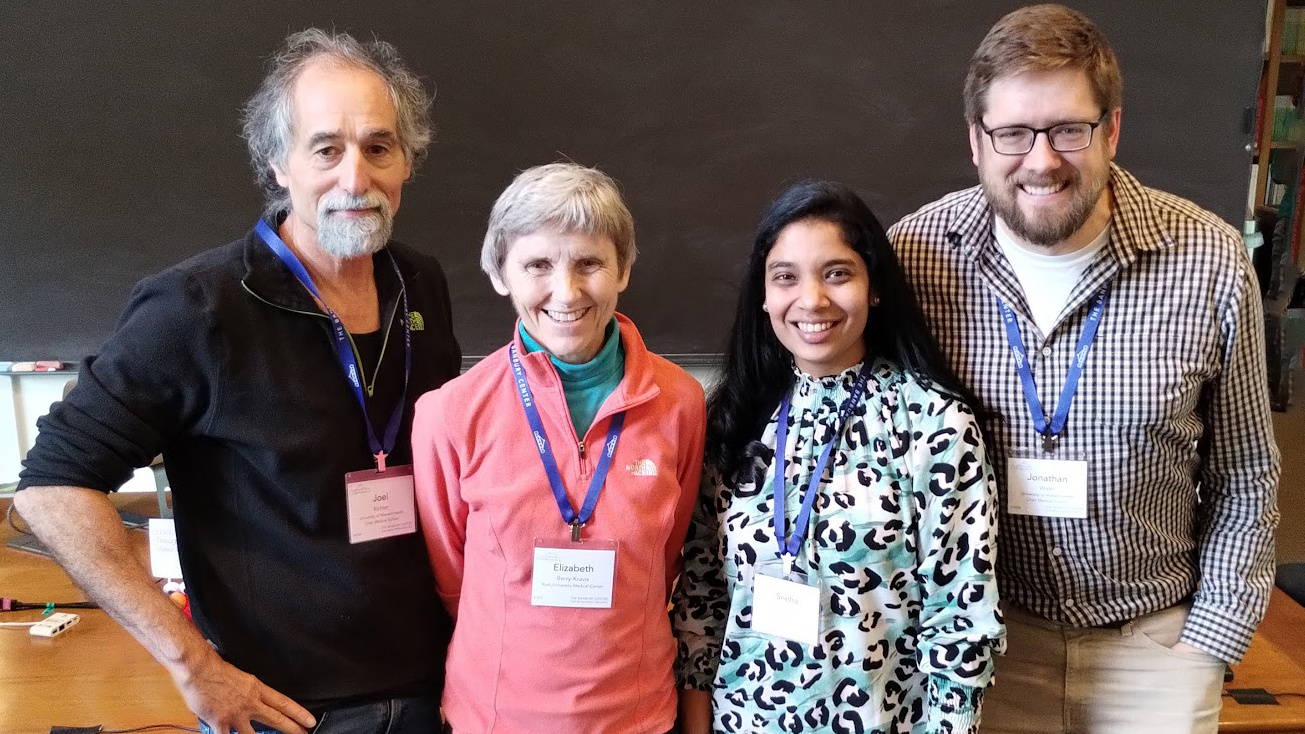 Joel Richter, PhD
Principal Investigator
Sneha Shah, PhD
FRAXA Postdoctoral Fellow
UMass Chan Medical School
Worcester, MA
2023-2024 Grant Funding: $200,000
With previous grants from FRAXA, Dr. Richter's team made a fundamental discovery that redefines Fragile X syndrome. The gene, FMR1, which was thought to be completely silenced in Fragile X syndrome, is actually active in most individuals, producing a version of its RNA which does not function normally. This discovery led the team to the idea of designing antisense oligonucleotides (ASOs) to target this RNA to treat Fragile X syndrome.
Initial results with their ASOs are extremely encouraging. This new grant will fund the work needed to move toward clinical trials of ASO therapy for Fragile X syndrome.
by Sneha Shah, PhD, and Joel Richter, PhD
The leading inherited intellectual disorder is Fragile X syndrome (FXS), which lies on the autism spectrum. FXS is caused by a nucleotide repeat expansion in the FMR1 gene, which induces gene methylation, transcriptional silencing, and loss of the gene product, FMRP. The absence of FMRP causes the many pathological manifestations of Fragile X syndrome.
FMRP is an RNA binding protein that inhibits translation of many proteins by stalling ribosomes on mRNAs. One mRNA bound by FMRP-stalled ribosomes is Setd2 which encodes an epigenetic modifier that in turn indirectly alters pre-mRNA splicing. Based on this, we sequenced and analyzed splicing in white blood cells from 29 individuals with Fragile X syndrome and 13 typically developing individuals, and we found hundreds of statistically significant splicing changes. Surprisingly, FMR1 RNA was expressed in 72% of FXS samples, even in the samples where the gene was fully methylated with no mosaicism. Furthermore, exclusively in the FXS samples, FMR1 RNA itself was mis-spliced to a specific form that included a pseudo-exon. This was also the case in FXS postmortem brain.
We tiled antisense oligonucleotides (ASOs) across the mis-spliced region and found that two of them reduced improper FMR1 splicing, restored proper FMR1 splicing, and most importantly, restored FMRP to normal levels.
With this grant from FRAXA, we will develop human cerebral organoids from Fragile X syndrome individuals. With these organoids, we will investigate FMR1 mis-splicing and ASO restoration of proper splicing and FMRP, and rescue mitochondrial/metabolomic dysregulation. Experiments in this project are essential steps toward possible ASO therapeutics to treat Fragile X syndrome.
The next major step forward will be for this discovery to be commercialized and serve as the basis for a new company to develop definitive therapeutics for Fragile X syndrome. In the meantime, FRAXA Research Foundation is pleased to be able to provide additional funding for this work to move it forward as quickly as possible.