C-subunit Mitochondrial Leak Channel in Fragile X Syndrome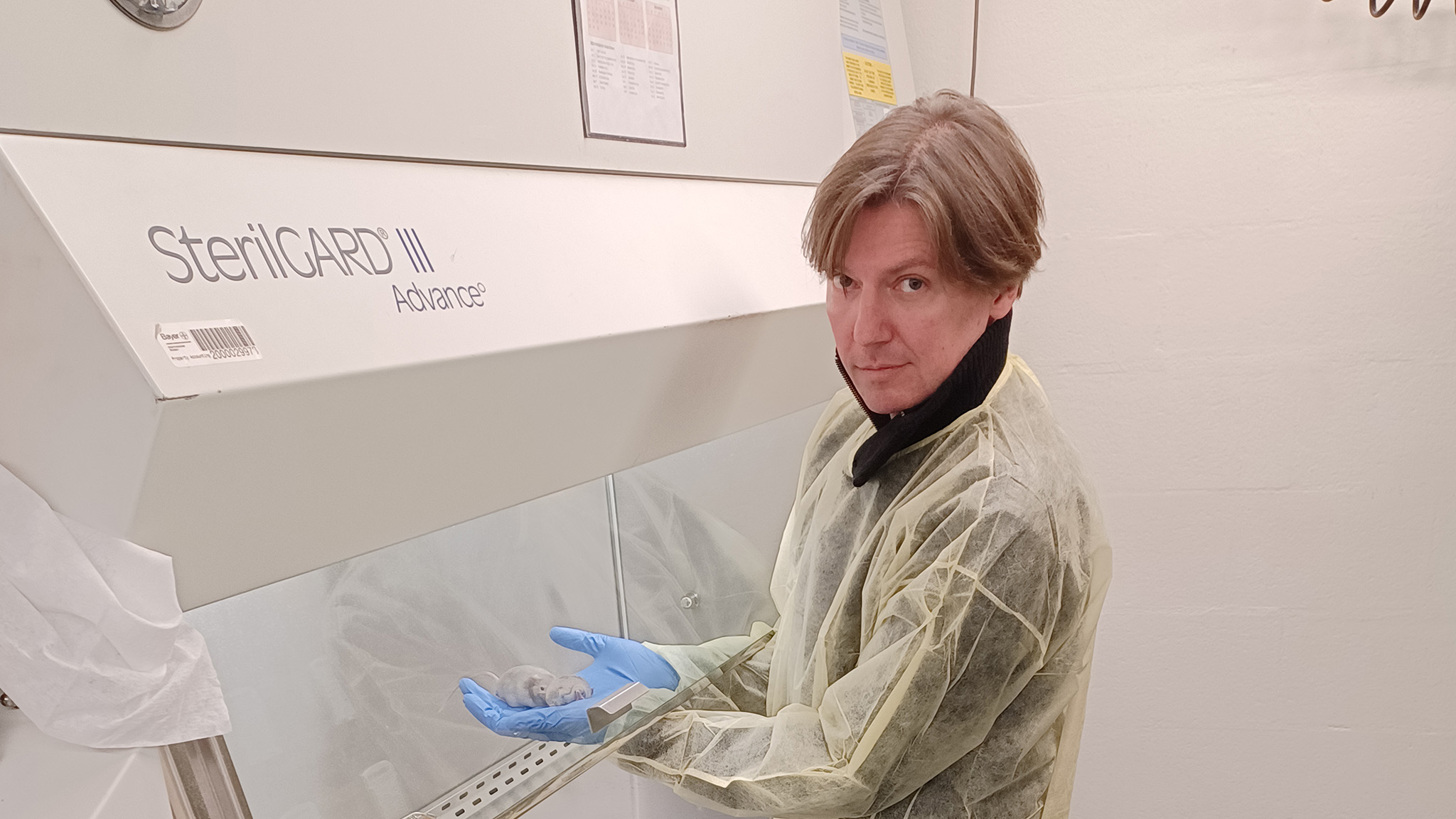 Pawel Licznerski, PhD
Principal Investigator
Elizabeth Jonas, MD
Mentor
Yale School of Medicine
New Haven, CT
2023-2024 Grant Funding: $100,000
A leak channel is a tiny opening in the membrane that surrounds a cell's mitochondria, which are often referred to as the "powerhouses" of the cell because they generate energy.
In the case of Fragile X syndrome, there is an imbalance in the way cells - especially brain cells - produce and use energy. This team has found that inhibiting the leak channel can have a positive effect. By closing the leak the researchers hope to restore the balance of ions and molecules within the mitochondria and improve the overall function of the cell.
by Pawel Licznerski and Elizabeth Jonas
Dysfunction of the gene (FMR1) encoding the Fragile X protein (FMRP) triggers high levels of mRNA translation, aberrant synaptic development, behavioral disorders and neuronal hyperexcitability in patients with Fragile X syndrome. We have recently discovered that a leak channel in the inner mitochondrial membrane formed by the ATP synthase c-subunit octamer drives key characteristics of Fragile X. We showed that inhibition of leak channel activity restores stimulus-induced and constitutive mRNA translation rates, decreases lactate and keyglycolytic and tricarboxylic acid (TCA) cycle enzyme levels, normalizes autistic behaviors, and promotes synapse maturation in adult FX mice.
Now, with this grant from FRAXA, we will extend our study to further characterize the role of the leak channel in Fragile X. We will test the hypothesis that leak channel inhibition forces a metabolic shift towards oxidative phosphorylation and enhances mitochondrial efficiency during the peak of synaptogenesis in mice, which will produce a beneficiary behavioral outcome in adult FX mice.
In addition, we plan to test how the increased early neonatal over-expression of the leak channel in the brain affects development and behavior, as well as impairs synaptic plasticity.
This study seeks to reveal the molecular mechanisms that determine progression of FXS in the developing brain, providing a new understanding of the disease and identifying c-subunit leak channel as a pharmacological target that will enable the rational design of new therapeutics.