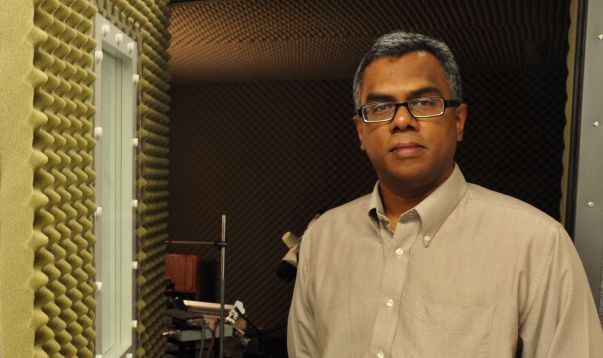 Khaleel Razak, PhD
Principal Investigator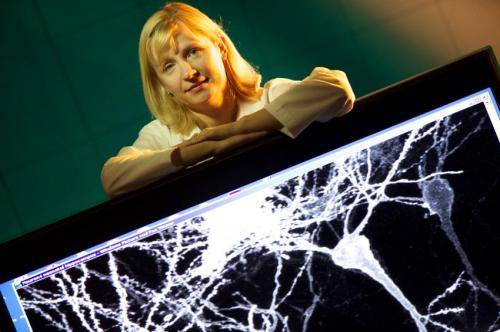 Iryna Ethell, PhD
Co-Principal Investigator
University of California, Riverside
FRAXA Research Grants
$45,000 (2016)
$45,000 (2013)
$45,000 (2012)
2013 Update
by Khaleel Razak, PhD
The goals of our FRAXA-funded research project are to determine robust biomarkers relevant to the FXS and to examine the efficacy of minocycline treatment. We particularly focus on the symptoms related to communication from both production and reception viewpoints. We have identified multiple biomarkers in the Fmr1 knockout (KO) mice with the first year's funding. There is a deficit in ultrasonic vocalizations (USV) in the KO mice. When male mice are paired with females, the KO males call at significantly slower rates (Rotschafer et al., 2012). Minocycline treatment during the first month of life, reverses the USV deficits. Based on this promising finding of a potentially useful pre-clinical outcome measure, we have pursued identification of critical developmental time windows during which minocycline is efficient. This is a goal of the second year's work. We are also developing an USV analytical tool which will be made freely available to FXS/autism researchers. This tool will allow almost real-time analysis of USV. Another feature is that it can be used to correlate USV syllables with the different courtship behavioral segments. Initial analysis indicates a potentially rich source of biomarkers beyond simple acoustic analysis.
The second major goal of our research is to record sensory responses in vivo from Fmr1 KO mice. We have focused on the auditory cortex due to the several phenotypes identified in humans with FXS and mouse models. We have found that the sound driven responses in the auditory cortex is significantly longer in the KO mice compared to wild-type (Rotschafer and Razak, 2013). The frequency tuning curve, a fundamental measure of receptive fields in the auditory system is also broader in KO mice. These findings are consistent with sensory hypersensitivity. Importantly, we have a set of response measures with known underlying neural mechanisms to test whether, when and how minocycline influences sensory responses. This is the second goal of the FRAXA-funded research this year.
2012 Project Overview
Collaborators: Iryna Ethell, PhD, and Eamonn Keogh, PhD
The goal of this project is to identify mechanisms through which communication disorders arise in animal models of Fragile X. Drs. Razak, Ethell and Keogh have identified a robust and reliable vocal production phenotype in the FX knock-out mouse. They will identify sensitive, reliable and high-throughput biomarkers of vocal production and will examine auditory processing deficits in FX knock-out mice that are directly relevant to communication disorders in Fragile X. These studies will use the auditory-related biomarkers as outcome measures of therapeutic effects of minocycline, which has demonstrated potential to alleviate several symptoms in human subjects with Fragile X, including communication deficits. This preclinical model system of Fragile X will provide new insights into neural mechanisms underlying communication disorders.
The National Science Foundation (NSF) has awarded Khaleel Razak nearly $867,000 to continue his research on how the brain processes information about sound locations
Twenty years ago Khaleel Razak was an electronics engineering student focused on creating a telephone for hearing-impaired children in Chennai, India. Today he is a neuroscientist at the University of California, Riverside, whose research on how the brain processes everyday sounds may lead to therapies for age-related hearing problems and Fragile X Syndrome.
Research in humans and the mouse model of Fragile X Syndrome demonstrate auditory hypersensitivity and strong startle responses to sounds, he said. "An underlying problem might be hyperexcitability of individual neurons to sensory stimulus," he added. One of the major goals in the lab is to use auditory hypersensitivity in Fragile X Syndrome to develop new therapeutic approaches to alleviate symptoms.
This work is funded by the FRAXA Research Foundation.