Today, Tetra Therapeutics announces the first unequivocally positive phase 2 clinical trial in Fragile X syndrome, press release below. The results do not depend on carving out a subset of patients or post hoc analysis.
This trial is the result of many years of rational drug discovery funded by FRAXA. The therapeutic target, PDE4, has been identified by multiple researchers including FRAXA Investigators Tom Jongens, Sean McBride, Elizabeth Berry-Kravis, Nobel laureate and FRAXA scientific advisor Eric Kandel. PDE4 is one of the best validated Fragile X treatment targets and we believe this is a genuinely disease-modifying therapy. (Because PDE4 inhibitors are famous for causing nausea; Tetra's compound targets a subtype of PDE4D, thus largely avoiding GI upset.)
Many researchers have expressed doubts about the validity of the Fragile X mouse model and its predictive value in clinical trials. However, in this case, results in Fragile X mouse studies perfectly predicted the results with human patients. This promising compound does not exhibit tolerance (which we think was the downfall of the mGluR5 trials) when taken over time. In fact, it showed a carryover effect, meaning that the benefits continued even after participants stopped taking the medication. This is more than just validation, this is vindication of the constantly evolving methods FRAXA has used over the last 2 decades.
This clinical trial was conducted superbly by Dr. Elizabeth Berry-Kravis, who at one point drove from Chicago to Oklahoma to complete a trial visit. 30 out of 30 individuals completed the trial, even in the midst of the COVID-19 pandemic!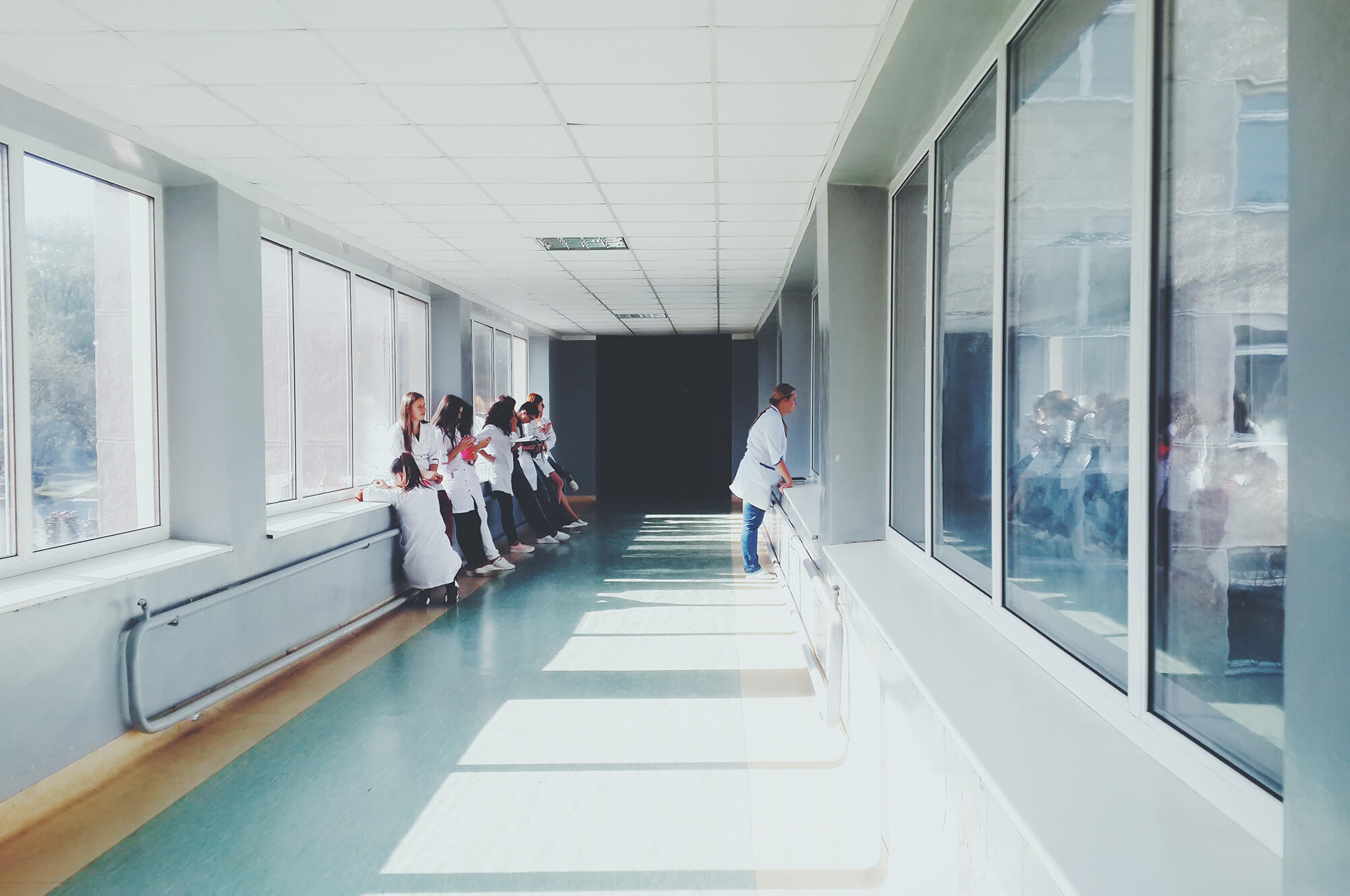 Grand Rapids, Mich.–Tetra Therapeutics, a wholly owned subsidiary of Shionogi & Co. Ltd., today announced positive topline results from its Phase 2 exploratory study in adult patients with Fragile X Syndrome (FXS). The study evaluated its lead candidate, BPN14770, a first-in-class phosphodiesterase‐4D (PDE4D) allosteric inhibitor. In this single-center, randomized, placebo-controlled, two-way crossover study, BPN14770 demonstrated excellent safety as well as benefits on cognitive function and behavior in 30 patients with FXS.
BPN14770 is a novel therapeutic agent that selectively inhibits phosphodiesterase‐4D (PDE4D). In preclinical studies, BPN14770 promoted the maturation of connections between neurons, which is impaired in patients with FXS, the most common genetic form of Autism.
"We are very excited about the results of this study," said Mark Gurney PhD, Founder and Chief Executive Officer of Tetra. "In addition to being safe and well tolerated, treatment with BPN14770 led to significant cognitive improvement, specifically in the language domains, and we also saw a clinically meaningful benefit in overall daily functioning. These findings validate our approach to treating this disease through a mechanism that addresses a core deficit in the disorder. On behalf of the entire Tetra team, I want to sincerely thank the patients, families and investigators who participated in this study as well as the FRAXA Research Foundation, for their assistance in this study."
The Phase 2 clinical trial was a randomized, placebo-controlled, two-way crossover study. Each period was 12 weeks in duration with no washout between periods. The study enrolled 30 adult male subjects age 18-41 years with FXS due to >200 CGG repeats in the FMR1 gene. Subjects received daily oral doses of 25 mg twice a day of BPN14770 or placebo. Parents/caregivers and physician raters were blinded to treatment. Study enrollment occurred between July 9, 2018 and July 31, 2020. All subjects completed both treatment periods, although carryover effects limited the primary statistical analysis to Period 1. The following results, therefore, describe the outcomes for patients who received BPN14770 during Period 1, compared to those who received placebo.
Cognitive assessments using the NIH-Toolbox revealed significant benefit in Oral Reading Recognition (LSMean Difference +2.80, p=0.0157), Picture Vocabulary (+5.79, p=0.0342), and Cognition Crystallized Composite Score (+5.29, p=0.0018). Parent/Caregiver ratings using 100 point Visual Analog Scales revealed benefit that was judged to be clinically significant in Language (LSMean Difference +14.04, p=0.0051) and Daily Functioning (+14.53, p=0.0017). The benefit of BPN14770 was maintained up to 12 weeks after the crossover from drug to placebo. BPN14770 was very well tolerated in the Phase 2 trial with few adverse events.
"These results offer hope for Fragile X Syndrome patients and their parents" said Dr. Elizabeth Berry-Kravis, pediatric neurologist, Rush University Medical Center, and principal investigator. "The preponderance of clinical outcome measures were in favor of the drug. These included performance-based as well as parent and physician-rated scales which suggests a meaningful impact on the global FXS disease process. I find it exciting that we have a drug that potentially addresses a core deficit in FXS, a decrease in cAMP, that has been documented in patients as well as in the fly and mouse models of the disorder."
About the Phase 2 Trial
The Phase 2 clinical trial was a randomized, placebo-controlled, two-way crossover study in 30 adult male patients with FXS, ages 18-45, to assess the safety and efficacy of BPN14770. The study was conducted at Rush University Medical Center, Chicago, Illinois by principal investigator Elizabeth M. Berry-Kravis, M.D., Ph.D. with financial support from the FRAXA Research Foundation. Additional information is available through clinicaltrials.gov (Identifier: NCT03569631).
About BPN14770
BPN14770 is a novel therapeutic agent that selectively inhibits phosphodiesterase-4D (PDE4D) to increase the levels of cAMP, a key signaling molecule, in brain. In preclinical models, BPN14770 promotes the maturation of connections between neurons, which is impaired in patients with Fragile X Syndrome, an indication for which BPN14770 has received Orphan Drug Designation from the U.S. Food and Drug Administration (FDA). This unique mechanism of action has the potential to improve cognitive and memory function in devastating CNS disorders, including FXS, Alzheimer's disease and other dementias, learning/developmental disabilities and schizophrenia. BPN14770 currently is approved for investigational use only by the FDA.
About Tetra Therapeutics
Tetra Therapeutics, a wholly owned subsidiary of Shionogi & Co., Ltd., is a clinical stage biotechnology company developing a portfolio of therapeutic products that will bring clarity of thought to people suffering from Fragile X syndrome, Alzheimer's disease, traumatic brain injury, and other brain disorders. Tetra uses structure-guided drug design to discover mechanistically novel, allosteric inhibitors of the phosphodiesterase 4 (PDE4) enzymes, a family of enzymes that play key roles in memory formation, learning, neuroinflammation, and traumatic brain injury. Tetra Therapeutics is headquartered in Grand Rapids, Michigan. For more information, please visit the company's website at www.tetratherapeutics.com.
About Shionogi
Shionogi & Co., Ltd. is a major Japanese research-driven pharmaceutical company dedicated to bringing benefits to patients based on its corporate philosophy of "supplying the best possible medicine to protect the health and wellbeing of the patients we serve." The company currently markets products in several therapeutic areas including anti-infectives, pain, cardiovascular diseases, and gastroenterology. The Shionogi pipeline is focused on infectious disease, pain, CNS, and oncology. For more information on Shionogi & Co., Ltd., visit www.shionogi.com/global/en/.
Forward Looking Statement
This announcement contains forward-looking statements. These statements are based on expectations in light of the information currently available, assumptions that are subject to risks and uncertainties which could cause actual results to differ materially from these statements. Risks and uncertainties include general domestic and international economic conditions such as general industry and market conditions, and changes of interest rate and currency exchange rate. These risks and uncertainties particularly apply with respect to product-related forward-looking statements. Product risks and uncertainties include, but are not limited to, completion and discontinuation of clinical trials; obtaining regulatory approvals; claims and concerns about product safety and efficacy; technological advances; adverse outcome of important litigation; domestic and foreign healthcare reforms and changes of laws and regulations. Also, for existing products, there are manufacturing and marketing risks, which include, but are not limited to, inability to build production capacity to meet demand, unavailability of raw materials and entry of competitive products. The company disclaims any intention or obligation to update or revise any forward-looking statements whether as a result of new information, future events or otherwise.