Healx has secured $56M in new financing to build a clinical-stage portfolio for rare diseases, including treatments for Fragile X syndrome, and to launch a global Rare Treatment Accelerator program.
Where the traditional drug discovery model takes more than a decade and can run into the billions of dollars, Healx's AI-driven approach makes the process faster, more efficient and more cost-effective. With the launch of the Rare Treatment Accelerator, Healx and partnering patient groups will be able to scale the impact of this approach by leveraging the power of AI and combining their knowledge, information and expertise so that, together, they can discover new treatments and move them towards the clinic within 24 months.
The company validated this innovative model with FRAXA Research Foundation. As a result of the collaboration, Healx and FRAXA will soon be launching promising Fragile X clinical trials to test multiple treatment combinations. Further clinical programs for other rare diseases are set to start later in 2020.
Using Artificial Intelligence (AI) to Repurpose Available Drugs for Fragile X
This exciting new approach to treatment development began with a collaboration with FRAXA Research Foundation. Over the past few years, FRAXA has contracted with Healx on two projects.
The first project generated a list of available drugs, some of which were on our radar, and others that were completely innovative, which may have significant therapeutic effects in Fragile X patients.
The second generation project has identified combinations of drugs with even greater effects!
Since FRAXA maintains the all-important capability to test treatment strategies rapidly through FRAXA-DVI, we were immediately able to test and select clear winners from the predictions generated by Healx. These are drugs that are ready for Fragile X clinical trials and these trials are currently being designed.
FRAXA and Healx Now Planning Clinical Trials of Combination Treatments
FRAXA is working with Healx to move advanced combinations of available drugs, based on Healx's proprietary repurposing methods, into clinical trials for Fragile X.
FRAXA research has already identified available drugs including lithium, minocycline, baclofen, lovastatin, and metformin, which may have significant beneficial effects in Fragile X. We believe that these and other repurposed drugs hold much promise for Fragile X (and many other rare diseases), but it is likely that intelligent combinations of drugs will be required to obtain clinically meaningful responses in a wide range of Fragile X patients.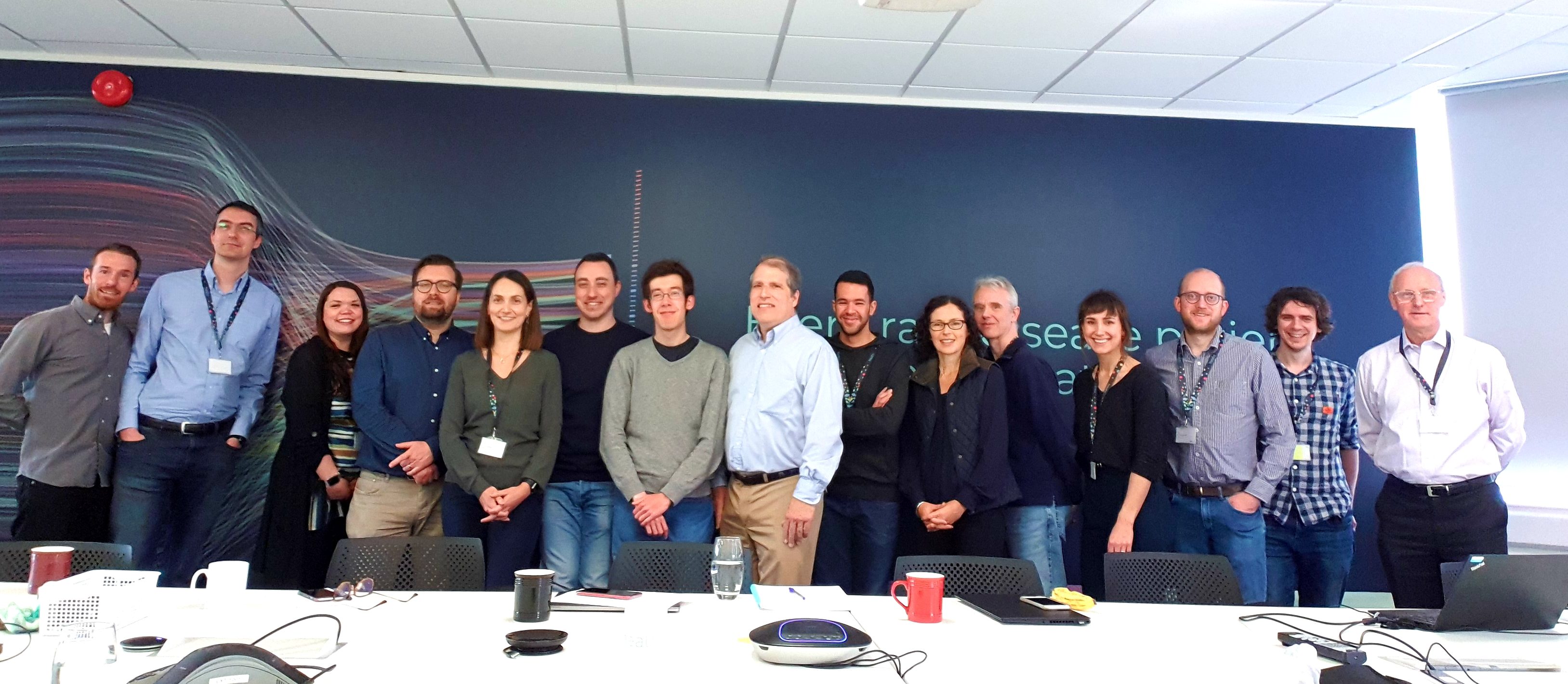 Combining Drugs Intelligently
Conducting clinical trials of combination treatments can be a daunting task, since the number of possible combinations increases exponentially with the number of drugs and the various doses of each one. So Dr. Michael Tranfaglia, FRAXA's Chief Scientific Officer, has joined the Healx Scientific Advisory Board to help brainstorm the best approaches to this challenge, with the aim of moving ahead as quickly as possible.