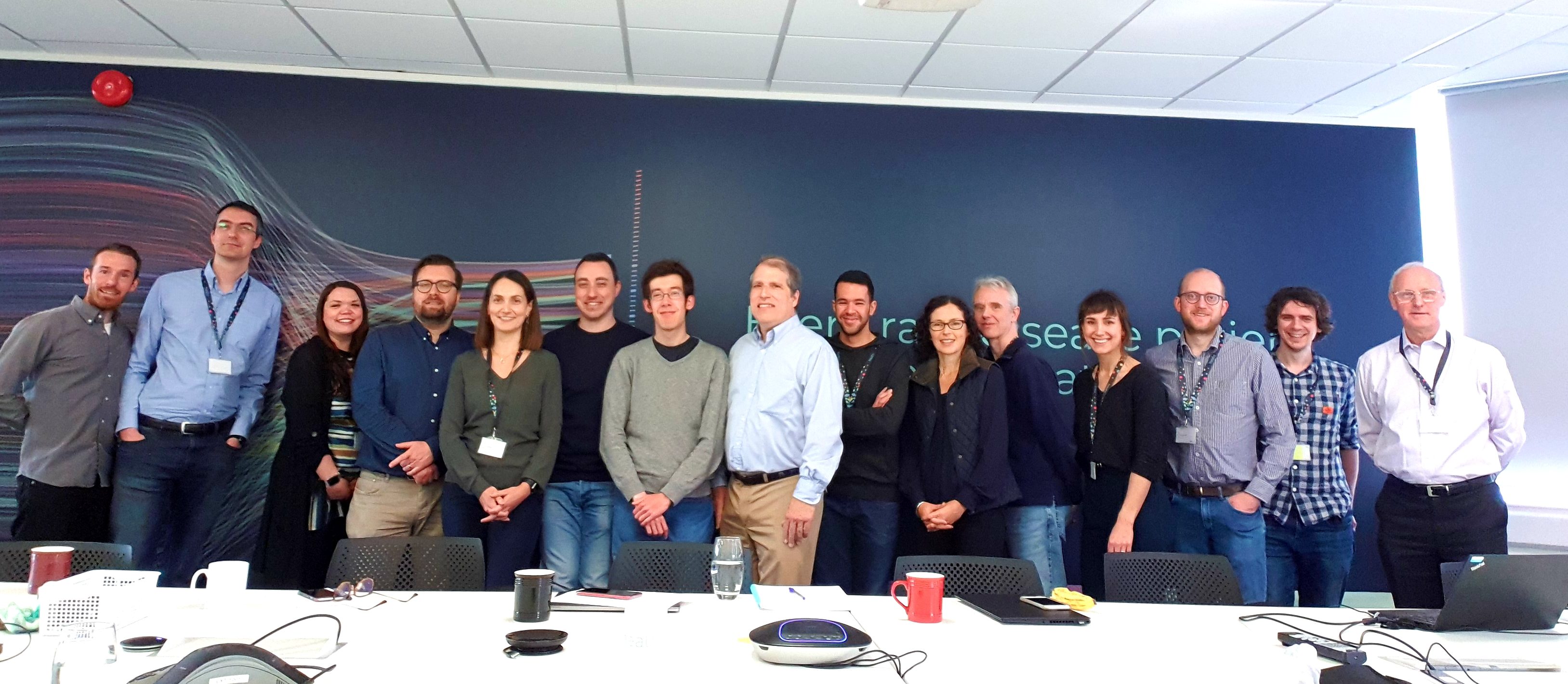 Using Artificial Intelligence (AI) to Repurpose Available Drugs for Fragile X
FRAXA has contracted with Healx, a Cambridge, UK-based rare disease repurposing consulting firm, on two major projects over the past few years.
The first project generated a list of available drugs, some of which were on our radar, and others that were completely innovative, which may have significant therapeutic effects in Fragile X patients.
The second generation project has identified combinations of drugs with even greater effects!
Best of all, these available drugs will not require the lengthy, risky development process that often stymies investigational drugs.
Since FRAXA maintains the all-important capability to test treatment strategies rapidly and cost-effectively through FRAXA-DVI, we have already chosen some clear winners from the predictions generated by Healx. These are drugs that are ready for Fragile X clinical trials today.
Next Generation of Fragile X Clinical Trials
Now, our partnership is moving to the next level! FRAXA is working with Healx to move advanced combinations of available drugs, based on Healx's proprietary repurposing methods, into clinical trials for Fragile X. As part of that effort, Dr. Michael Tranfaglia, FRAXA Medical Director and Chief Scientific Officer, has been invited to join the Scientific Advisory Board of Healx and help plan the next generation of Fragile X clinical trials.
FRAXA research has already identified available drugs including lithium, minocycline, baclofen, lovastatin, and metformin, which may have significant beneficial effects in Fragile X, and we have conducted many clinical trials in this area, including a trial of combined minocycline and lovastatin. We believe that repurposed drugs hold much promise for Fragile X (and many other rare diseases), but it is likely that intelligent combinations of drugs will be required to obtain clinically meaningful responses in a wide range of Fragile X patients.
Combining Drugs Intelligently
Conducting clinical trials of combination treatments can be a daunting task, since the number of possible combinations increases exponentially with the number of drugs and the various doses of each one. So Dr. Tranfaglia traveled to Cambridge, England, to meet with the scientists and advisors at Healx to brainstorm the best approaches to this challenge, with the aim of moving ahead as quickly as possible. We've come up with some innovative methods which we hope to detail very soon! We are excited by the brain power and the financial boost to the entire field provided by the great folks at Healx. They share our commitment to developing new treatments for everyone with Fragile X!