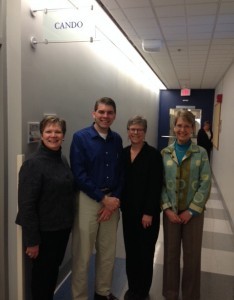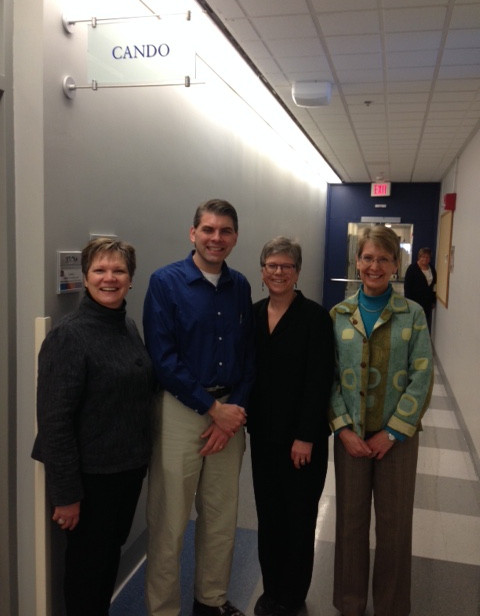 Fragile X Programs aimed at improving the lives of individuals with Fragile X Syndrome
1. Fragile X Syndrome Behavioral Health Clinic
The Center for Autism and Neurodevelopmental Disorders (CANDO) is opening a specialty clinic for individuals with Fragile X Syndrome (under the direction of Dr. Jean Frazier) to evaluate and provide treatment for behavioral challenges. If you have questions about our program and/or have a need for our new clinical service, please call CANDO at 774-442-2263.
2. Expanded Fragile X Clinical Research
The Child and Adolescent Neurodevelopment Initiative (CANDI, with Co-Directors Drs. Frazier and Kennedy) has two active studies aimed at expanding our knowledge about how to help individuals with Fragile X Syndrome.
One of our projects is a neuroimaging study aimed at finding effective ways to help children and teens with developmental challenges undergo MRI without the need for sedation. In our current study, we are enrolling youth between the ages of 7-17 who have Fragile X Syndrome or Down Syndrome to take part in activities that prepare them for a brain scan using MRI. We hope to develop a tool kit that our research group can use and share with other research teams and with clinicians for use with their patients who require neuroimaging scans. In addition, we do provide a clinical read of the scan.
Parent Testimonial:
"Our family had the pleasure of participating in two clinical trials in the CANDI program at UMass. We had a phenomenal experience with both experiences. The staff was very supportive, clearly understanding the challenges for Fragile X kids of getting blood draws and EKGs, tolerating long appointments, and undergoing a variety of interviews or exams. The staff was kind, available, and reassuring. From start to finish, I felt that we were very well taken care of and that my child's care was the focus of their attention. When things became challenging at times for my son, they were patient and waited for him to be ready to proceed. I have nothing but praise for everyone at the CANDI program!"
~ Becky, parent of a young son with Fragile X
3. Basic Research Center Grant: "Rescuing Fragile X Syndrome by Resetting Translational Homeostasis"
The UMASS Fragile X center is one of only three Centers for Collaborative Research in Fragile X selected by the National Institute of Health. Ours is a basic research partnership among three laboratories all previously funded by FRAXA Research Foundation: Joel Richter, who is the Program Director, Eric Klann at NYU, and Gary Bassell at Emory University. The investigators will work together to try to solve the question of what causes the differences in brain neural function in Fragile X syndrome.
If you are interested in learning more about our clinical research program, please call the CANDI Lab at 774-455-4100. We would welcome the opportunity to answer your questions and to have the chance to work with you.
Jean A. Frazier, M.D.
Vice Chair and Director, Division of Child Psychiatry
Robert M. and Shirley S. Siff Endowed Chair in Autism
Professor of Psychiatry and Pediatrics
UMMS/UMMHC
7/1/2015: Jean Frazier named director of Eunice Kennedy Shriver Center at UMMS