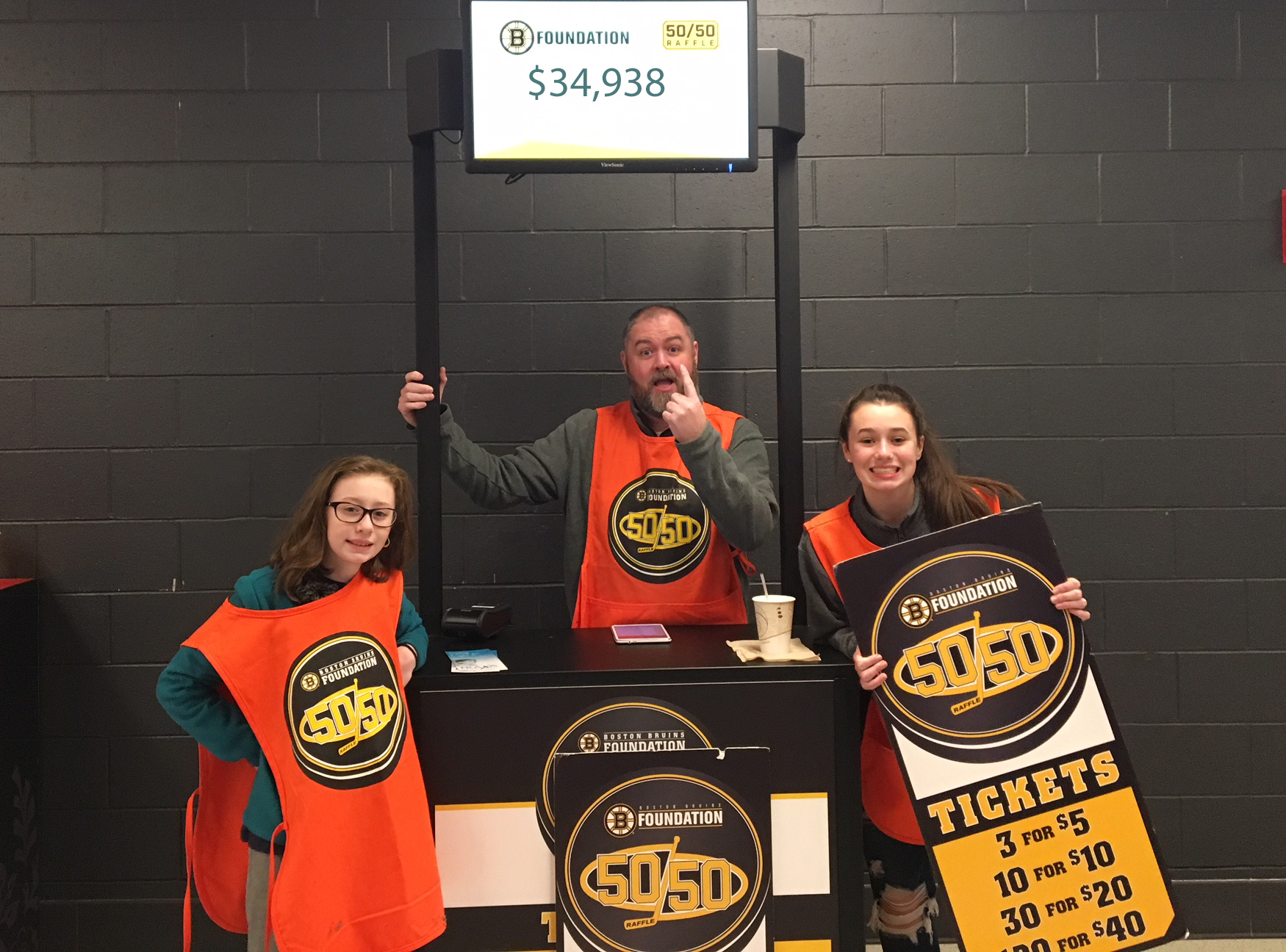 Over 50 #FriendsofFRAXA showed up on the day after Thanksgiving, November 24, at the Bruins game against the Pittsburgh Penguins to sell 50/50 raffle tickets. Our amazing volunteers sold $34,938 in tickets resulting in $17,469 donated to FRAXA research. This was the highest amount the Bruins sold this year in raffle tickets!
We have so many to thank! Over 50 volunteers generously gave your time to support FRAXA and Fragile X research. The Boston Bruins Foundation, especially Bob Sweeney, Executive Director and Zack Fitzgerald, Foundation Manager, gave us this exciting opportunity and ongoing support. We'd also like to thank Sharyn Lincoln, MS, CGC of the Fragile X clinic at Boston Children's Hospital and Jim Vershbow for bringing many volunteers. You all were relentless and generously gave your time to help support FRAXA.
It was an especially fun day because of all the children — some as young as 7 years old — who were able to join us.