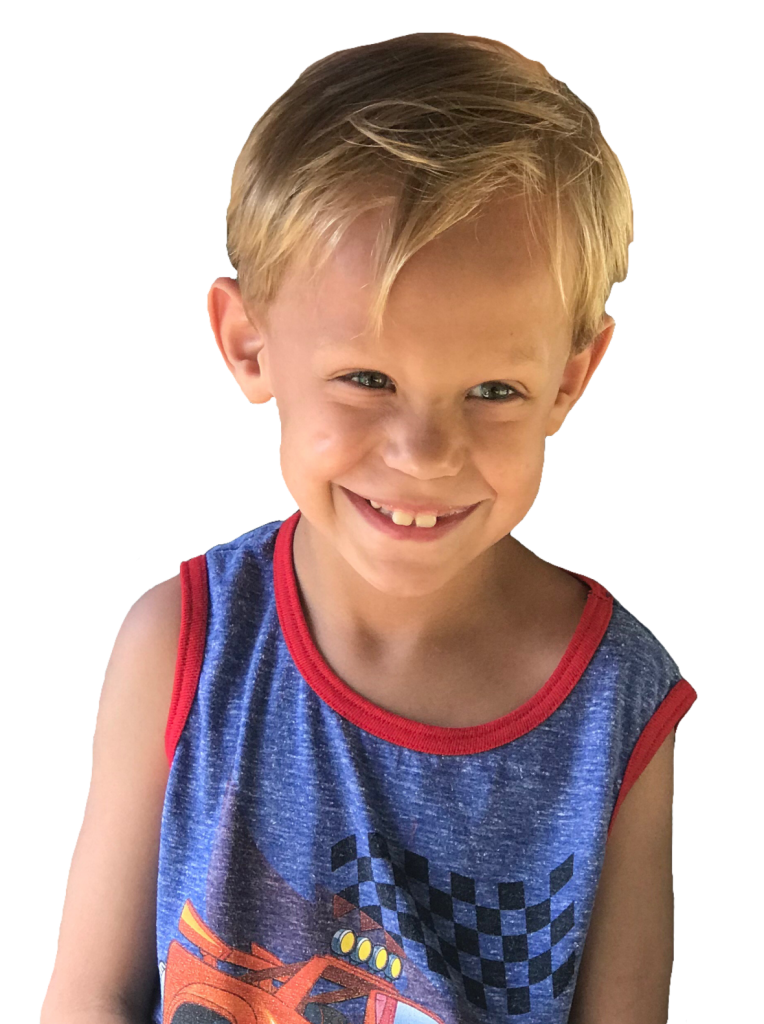 Meet Gavin Henning
Gavin is about to turn seven years old. He loves garbage trucks, fruit snacks, and postal workers. On walks around the neighborhood, Gavin will stop to greet everyone he sees with his contagious smile.
Beyond that smile, though, Gavin struggles with many of the symptoms of Fragile X syndrome. This includes fine motor problems like difficulty buttoning his shirt or writing his name. When he becomes overwhelmed, Gavin throws things and has a difficult time communicating why he is upset. It's moments like these when families need hope.
Goal: $750,000 • To Date: $165,780
Your gift to FRAXA during the 2019 Annual Appeal can provide hope to families like Gavin's
At FRAXA Research Foundation, we believe kids like Gavin can have a brighter future, and many more smiles. Your donation today goes directly to research to find effective treatments and ultimately a cure for Fragile X. This gives hope to families like Gavin's. Your gift makes a difference.
Because of donors like you, we are closer than ever to truly transformative treatments for Fragile X.
"I could not imagine our world without the knowledge and expertise from our medical family or the drive and ambition of FRAXA. FRAXA has been able to contribute so much to help advance medicine and continues to push the medical field to keep exploring." – Caryn, Gavin's mom
You can create hope by making a gift today