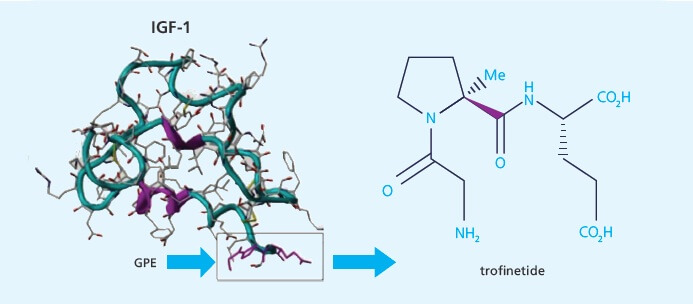 New Zealand-Based Biotech Neuren Pharmaceuticals Has Published Results of Phase 2 Fragile X Clinical Trial
Research just published in the peer-reviewed journal ScienceDirect reports on a phase 2 double-blind placebo-controlled clinical trial of trofinetide in Fragile X syndrome.
Trofinetide, administered at 35 mg/kg BID and 70 mg/kg BID to adolescent and adult males with Fragile X syndrome (FXS), was shown to be generally safe and was well-tolerated. It also showed preliminary evidence of efficacy for the 70 mg/kg BID group compared with placebo.
What is Trofinetide?
Trofinetide is an example of a new class of drugs based on insulin-like growth factors (IGF-1). IGF analogs are considered the most promising approach for treating Rett Syndrome, a fatal genetic disorder that affects only girls. Researchers at FRAXA-DVI, our preclinical testing facility in Chile, found that this treatment strategy works as well in Fragile X knockout mice as in Rett syndrome mice! Neuren used this data to launch their Fragile X treatment program.
Promising New Design for Fragile X Clinical Trials
The study makes two other important contributions to treatment development research for FXS: it describes an analytical approach that should be considered as a viable alternative to traditional approaches for early phase studies, and it provides evidence for the utility of two novel outcome measures that are FXS-specific.