Drs. Mahmoud Pouladi and Kagistia Utami at A*STAR in Singapore won a $67,500 research grant from FRAXA Research Foundation and that grant led to much greater governmental funding to expand this work. Their goal is to reactivate the gene which is silenced in people who have Fragile X syndrome.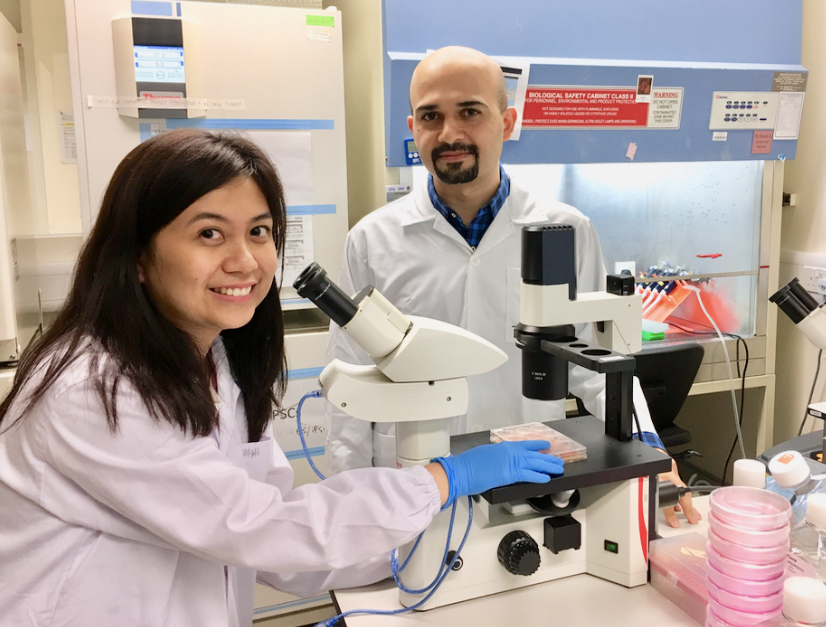 Kagistia Utami, PhD
FRAXA Fellow
Mahmoud A. Pouladi, PhD
Principal Investigator
National University of Singapore and Agency for Science, Technology and Research (A*STAR)
2017-18 FRAXA Research Grant
$67,500 over 18 Months
Fragile X syndrome (FXS) is caused by loss of a protein encoded on the X chromosome. Restoring the missing protein, known as FMRP, is expected to be the most effective therapeutic strategy for FXS, reversing the developmental delays and improving the clinical outcomes for patients with FXS.
With this Fragile X research grant the goal of Dr. Utami and Dr. Pouladi's team at the Agency for Science, Technology and Research (A*STAR) is to use large-scale genetic approaches to identify novel factors that can reactivate the gene encoding FMRP in human FXS neurons.