On September 20, 2018, FRAXA Research Foundation held the First Annual FRAXA Biotech Games™. The event was a "friendly" competition between greater Boston biotech companies and affiliated industry partners and vendors in a series of fun backyard lawn games. 42 teams of 4 players each played cornhole, KanJam, ladder golf and bucketball. The turnout was amazing, and at the end of the day, the first time event raised over $30,000 for Fragile X research!
Our goal was to establish an annual event in Cambridge, MA, that would unite the biotech community for an afternoon of fun competition, and raise money for biomedical research. We saw this unity on display as all the companies and team members knew they were supporting a great cause. It also gave members of the Boston biotech community the opportunity to meet and network in a friendly setting, building camaraderie and sharing experiences and expertise. Building these bonds strengthens the Boston area scientific ecosystem. We look forward to the FRAXA Biotech Games becoming an annual signature event for greater Boston.
Fragile X Awareness for Biotech Companies and Beyond
The games brought Fragile X awareness to many companies in the community that may not have been familiar with this rare disease. In fact, of all the companies participating, only one, Fulcrum Therapeutics, has an active Fragile X drug development program. We hope that the awareness our event builds will attract additional companies and research labs into the field of Fragile X research. The Biotech Games clearly sparked conversations between competitors about their work, and new relationships were formed all around. After the competition was over, conversations continued into the night as the teams gathered for a Biotech Games networking social at the Asgard Irish Pub and Restaurant.
Gratitude All Around
Massachusetts Institute of Technology (MIT) hosted the games on the lawn just outside the iconic Kresge Auditorium in the heart of the campus. This Cambridge landmark brought a great deal of attention, bringing Fragile X into the spotlight in greater Boston – home to the world's largest cluster of life science and biotech companies. The event also attracted media attention, with the FRAXA Biotech Games featured in The Boston Globe on Saturday, September 22. We are excited to make the Biotech Games a fixture in the community for the long term, while expanding awareness of Fragile X.
We sincerely thank MIT and FRAXA Investigator Dr. Mark Bear, Picower Professor of Neuroscience at MIT, for the use of the Kresge Oval for the day. Dr. Bear was on hand to give opening remarks as the games began, and two teams from his lab competed in the games. We also thank all the Founding Sponsors for their generous support of the FRAXA Biotech Games. Silver sponsors were Shire Pharmaceuticals, Signs on Site, and Microbide. Bronze sponsors were Stratacuity Staffing Partners, Safety Partners, Biomere, ELPRO, Janitronics, Zynerba, Aldevron, Bucketball, KanJam, Dick's Sporting Goods, Asgard Restaurant, Tosso, Glaceau Vitamin Water, and the Manion Family. We thank Keith Spiro Media, for documenting the day in video and photographs, and Massachusetts Biotechnology Council (MassBio) for helping to organize the event. MassBio represents 1,000+ life sciences companies and organizations involved with the industry.
Advisory Board and Volunteers
The FRAXA Biotech Games would not have been possible without the dedication of our organizing committee. This committed group of individuals volunteered their time and expertise to help bring this event to life. As such, we recognize this group as FRAXA Biotech Games Founding Advisory Board members. These members include, Erik Rocheford, Sarah Coughlin, Lauren Perna, Susi MacDonald, Andres Centellas, Mike Cameron and Keith Spiro. And to the many volunteers who donated their time at the games – we couldn't have done this without you!
Finally, we thank the teams from all the great companies that competed in the 2018 FRAXA Biotech Games and contributed to FRAXA. We look forward to having them all back on September 12, 2019, at the Common at Cambridge Crossing. We expect to have 64 teams compete for the 2019 FRAXA Biotech Games Cup. Registration and sponsorships are available now!
2018 FRAXA Biotech Games Teams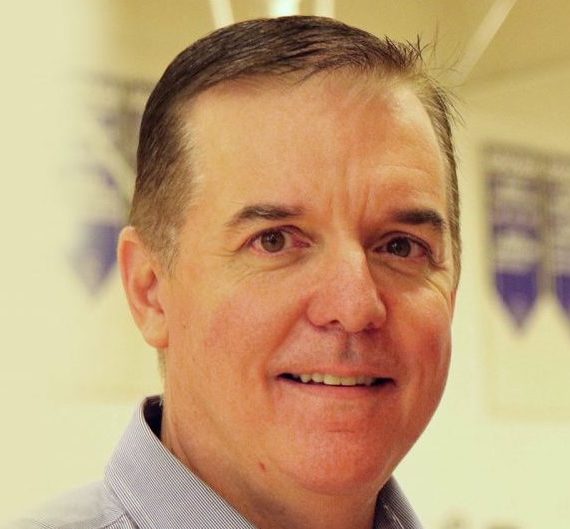 Dave Bjork, of Georgetown, MA, has more than 17 years of progressive experience in nonprofit marketing and fundraising leadership roles including Vice President of Development, National Foundation for Cancer Research, Bethesda, MD. In this role, he launched several fundraising programs and became known as the "Cancer Research Evangelist" because of his dedication and commitment to basic scientific research. Bjork has made it his life mission to connect individuals, businesses, academic institutions and other key influencers to forge strong partnerships to focus on researchers being funded so they can deliver life changing advances. "Funding research directly and fully is the most powerful way to cure disease," said Bjork.