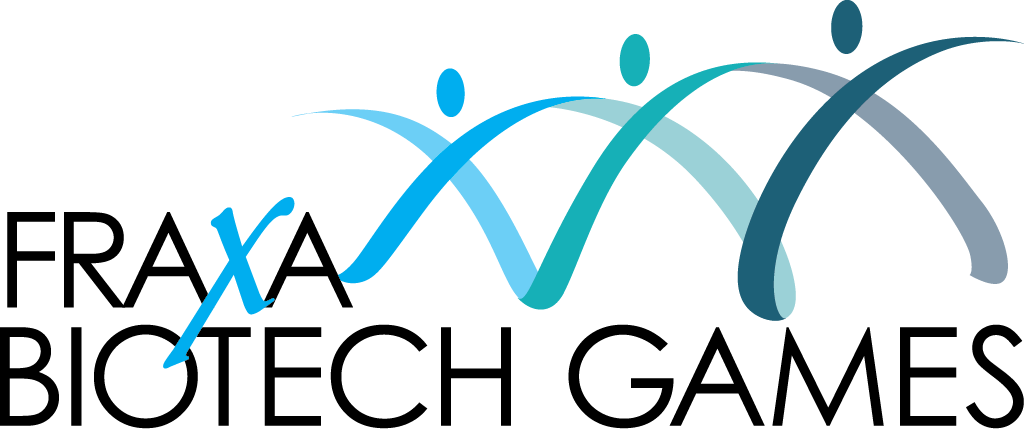 FRIENDLY COMPETITION HAS ITS BENEFITS
When biotech companies gather, good things happen.
FRAXA Biotech Games brought together the biotech community to network in a friendly setting, form new relationships and potential collaborations while raising money for a great cause! Teams competed for the Cup and for camaraderie, bragging rights, and company pride.
The 2020 event was a virtual competition of online trivia and team building games among biotech companies from Boston to San Francisco, and including other biotech hubs such as NY/NJ, BioHealth Capital Region, and San Diego. Proceeds benefit FRAXA Research Foundation, supporting Fragile X research at institutions around the world, including MIT, Harvard, Stanford and UCSD.
Ginkgo Bioworks reclaimed the Cup and the Bear. Check out the handoff and the challenge videos below for the story.
Between our volunteers, sponsors and competing teams, over 175 people helped raise awareness for Fragile X and raised over $52,000. Most of them have no personal connection to Fragile X. It means a great deal to FRAXA that, during a year filled with uncertainty, they participated in this year's event. We are incredibly thankful for their efforts in advancing research and look forward to all of the ways we can continue to foster innovation and community.
Gingko Bioworks
Constellation Pharmaceuticals
Synlogic Therapeutics
Praxis Precision Medicines
Takeda
Glympse Bio
Voyager Therapeutics
J Lee Lab at Mass General Hospital
G Feng Lab at MIT
C Portera Lab at UCLA
BioHealth Innovation
NewYorkBIO
Retrophin
Stratacuity
Advantu
LabShares Newton
iTheos Therapeutics
ClinLab Staffing
Biomere
Hereva Consultants
Blueprint Medicines
Envisagenics
The only way to cure Fragile X syndrome is to fund researchers who will get the job done. Many of the people that "get it done" work at the companies and labs who participated in the FRAXA Biotech Games.