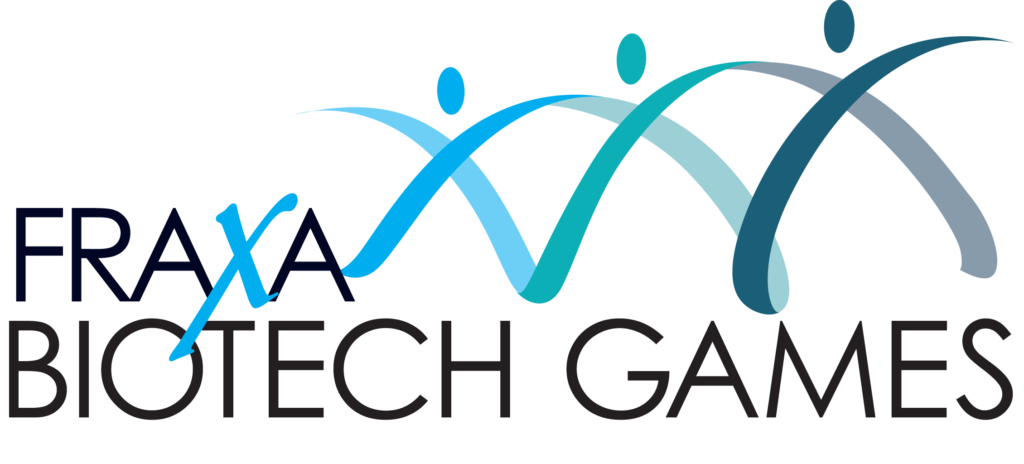 Friendly Competition Has Its Benefits
When biotech companies gather, good things happen. Join us.
If you would like to learn more about how you can help, please contact Dave Bjork at dbjork@fraxa.org.
FRAXA Biotech Games™ brings together the biotech community to network in a friendly setting, form new relationships and potential collaborations while raising money for a great cause!
In September, the 2020 FRAXA Biotech Games™ will be a virtual competition in online games among biotech companies from Boston to San Francisco, and including other biotech hubs such as New York, New Jersey, Washington, DC and San Diego for bragging rights and company pride while making an unparalleled impact on the fight against Fragile X and autism.
Proceeds of the event support FRAXA Research Foundation, which funds Fragile X research around the world at institutions that include Harvard, MIT, University of Washington and UCLA. FRAXA's mission is to find effective treatments and ultimately a cure for Fragile X, the most common inherited cause of autism and learning disabilities worldwide.
We are actively developing lead sponsorships to carry biotech awareness in Boston forward so for more information on yearlong visibility sponsorship opportunities please contact Dave at dbjork@fraxa.org.
We are grateful for the following 2019 Biotech Games Sponsors. Thank you for your support!
Presenting Sponsor
Gold Sponsors
Silver Sponsors
Bronze Sponsors
Community Partners
Media Partners