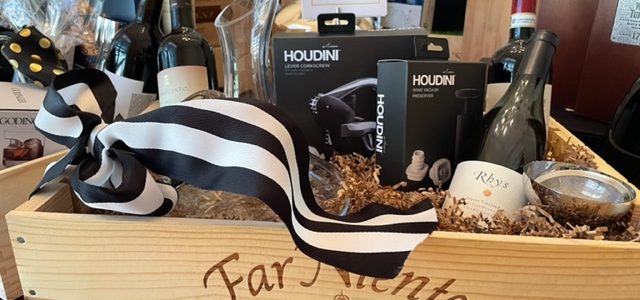 Ernest Hemingway said, "Wine and friends are a great blend." Debra and Kevin Fennessey would agree. The couple and their friends Ginna and Pidge Goodrich hosted family, friends, and community members at the Fennessey home in Naples, Florida, for a Swirl wine tasting and dinner last month. Their initial goal was to raise $20,000, but when it was over they had brought in over $65,000 for FRAXA to fund Fragile X research!
This evening was the first of what will be an annual event for Debra and Kevin, whose grandson Jackson has Fragile X syndrome. Their son, Edward, was on hand sharing with guests how Fragile X has impacted the life of his son and the challenges he and his wife, Avalon, face each day.
Reflecting on the event, Debra shared "We are truly grateful for the support from our community at Quail West. We hope the inaugural Swirl event leads to a series of fundraising opportunities. We know effective treatment is out there, we just have to support the research that will unlock the future for children and adults with Fragile X."
Katie Clapp, President and Co-founder of FRAXA, along with FRAXA Ambassador Debbie White attended the event which included a silent auction. "It was an evening I won't forget for a long time. Almost everyone did not know about Fragile X before this event, but you could feel their caring and engagement when Edward Fennessey spoke about Jackson. It warmed my heart to realize how sincerely this community cares. People read the FRAXA materials with interest and they became excited about the hope for a cure."
FRAXA extends sincere thanks to the Fennesseys and the Goodriches for hosting this magnificent affair. If you would like to explore the possibility of hosting a wine tasting for Fragile X, let us know and we will be glad to show you how easy and fun it can be!