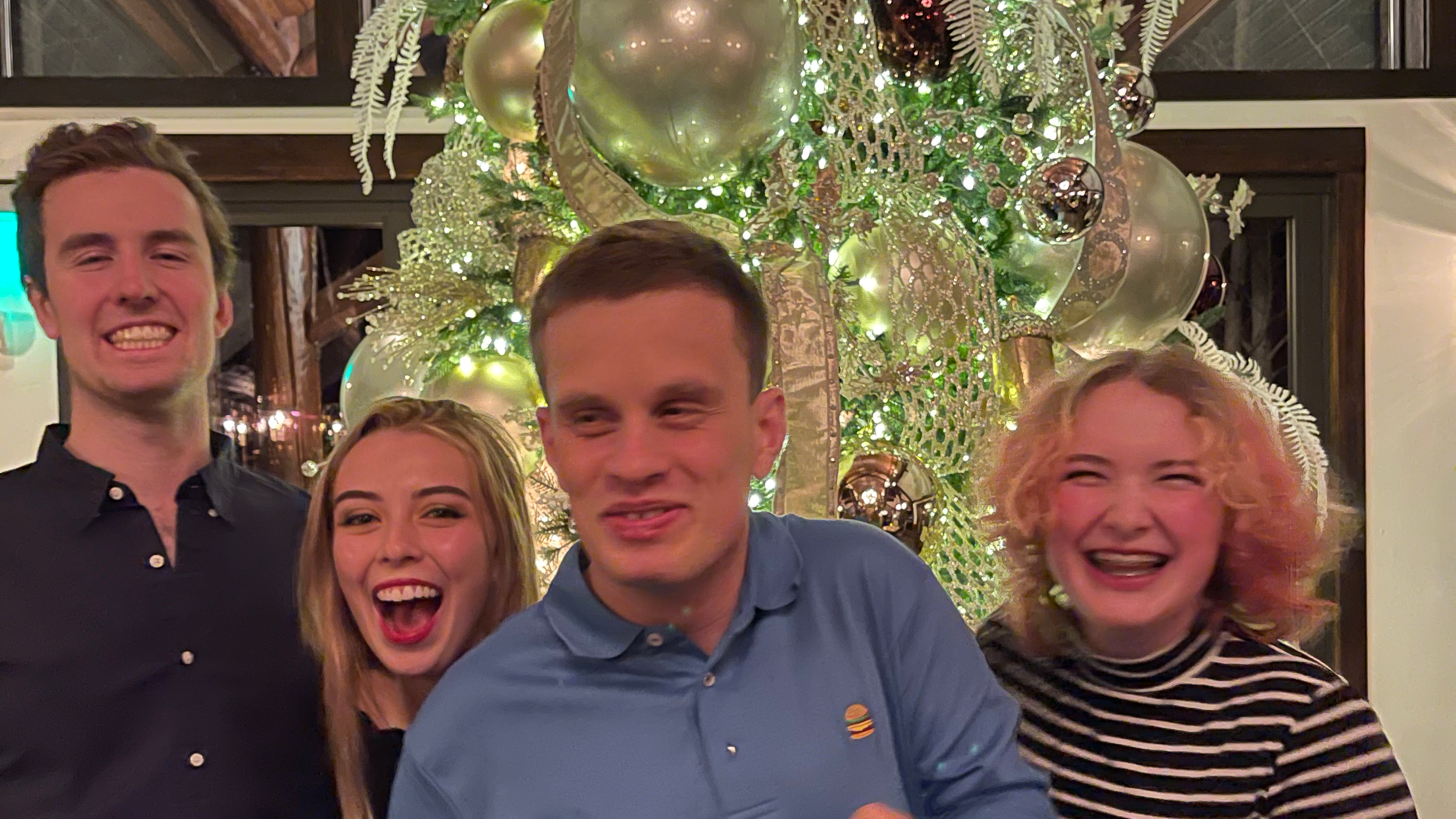 Science Can Change Lives and the Course of Disease
We very much hope this letter finds you and your loved ones healthy and happy. As we tentatively and joyfully begin to emerge from the recent health crisis, it's awe-inspiring to reflect on how we've all benefited from the world's top scientists coming together to develop vaccines and treatments for COVID-19. That same passion for innovative science motivates us now more than ever to support brain research that could dramatically improve the lives of those coping with Fragile X syndrome, the most common inherited cause of intellectual disabilities and autism. Fragile X is a single-gene disorder that makes an excellent laboratory model for research on the brain. The ground-breaking work FRAXA Research Foundation is funding will likely shed light on other conditions that share symptoms, such as autism, Alzheimer's, and Parkinson's.
Our 26-year-old son, Taylor, was diagnosed with Fragile X at age 2. Taylor has been safe and well cared for in his home, The Center for Discovery, for the past eight years. The pandemic was extremely tough for him, as it was for many in the more vulnerable populations. Early in 2021, Taylor went silent, suddenly losing all speech. Communicating became more difficult than ever, but it was the loss of his deep belly laugh that could light up a room that we found particularly unbearable. Gradually, with time and extra therapy, Taylor has begun to relearn many words, and we've even started to see much of his old sparkle return.
This recent crisis in our family highlighted for us the necessity of accelerating the pace of science aimed at real-world solutions to improve Taylor's future. Thanks to FRAXA, treatment options are on the horizon.
FRAXA has contributed more than $33 million to research since 1994 and is collaborating on a staggering number of projects focused on Fragile X.
A sampling of some truly exciting work that FRAXA funds:
Harvard Professor Jeannie Lee is developing a cocktail of drugs to reactivate the silenced Fragile X gene, which causes the syndrome.
Carnegie Mellon's Kathryn Whitehead is adapting mRNA vaccine technology to tackle rare diseases, starting with Fragile X.
In Belgium, the University of Antwerp's Frank Kooy is collaborating with an artificial intelligence-based company, Kantify, to discover and test synergistic combinations of drugs.
Best of all, clinical trials are progressing at an unprecedented rate!
All these FRAXA-funded strategies could potentially give a voice back to our son, returning that deep belly laugh and improving his future tremendously.
These and many other researchers are bringing innovative treatment approaches into our lives to remove barriers for those affected by Fragile X.
Staying true to the low overhead nature of FRAXA this annual appeal letter has become our "Big Event" since 2007, and thanks to your past generosity it has in fact become FRAXA's single largest fundraising event! Top non-profit rating agencies all give FRAXA the highest marks for being one of the most efficient and effective organizations in the world, with administrative costs of just 4% of expenses. Every dollar contributed to FRAXA advances cutting-edge research that gives families like ours worldwide hope. We encourage you to please consider once again giving generously.
Warmly,
Jeffrey and Debbie Stevenson
Donate in Honor of Taylor