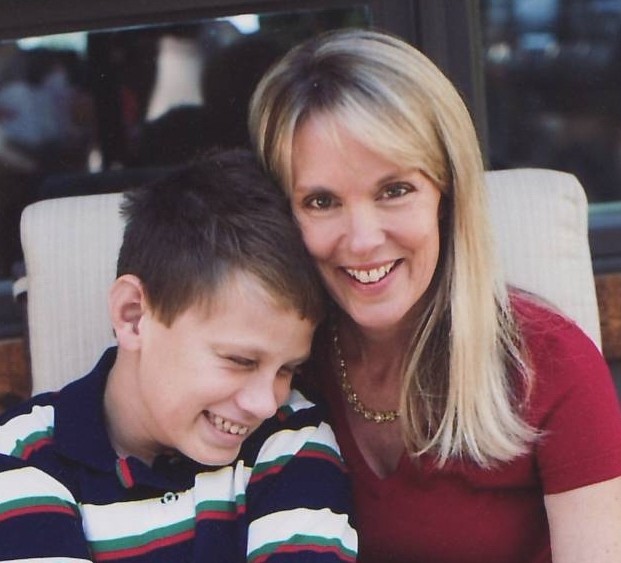 Years ago – We were completely unprepared for the journey we were about to embark on when our oldest son, Taylor, was diagnosed with Fragile X syndrome at the age of 2. Unwilling to accept the grim future experts were predicting for him, we teamed up with FRAXA Research Foundation and got to work. At that time, even the suggestion that one day we hoped to have a medication to treat mental impairment sounded like science fiction.
The little engine that could – Our decision to get involved with FRAXA early on was an easy one. Since FRAXA was founded in 1993, this small non-profit has been steadily chugging along. In an amazingly short period of time, FRAXA has raised $27 million, facilitated worldwide collaboration among the researchers, helped usher three different classes of medications into clinical trials, become a role model for other medical non-profits in encouraging translational science, built sound relationships with pharmaceutical companies experienced at developing and bringing drugs to market, and given hope to families everywhere affected by Fragile X.
A pipeline full of promise – In Taylor's 16 years on this earth and in our lives, he has taught our entire family a great deal about tolerance, empathy, and what's really important in life. Taylor is a happy teenager, but a cocktail of medications will be needed to more closely restore normal brain function allowing him to live a less anxious and more self-sufficient life as an adult. FRAXA is working hard every day to accelerate the pace of this important work. Brain research benefits everyone, and every new discovery moves scientists a step closer to developing a road map of the brain that will ultimately impact the study of many neurological disorders. Overlapping symptoms lead experts to believe that medications developed to treat Fragile X would also be useful in treating Autism as well as Alzheimer's and Parkinson's.
Join us on this fantastic journey – Watching this science develop at lightning speed has been an incredible experience. Our family thanks each and every one of you who has ever contributed to this cause. We would be most grateful for anything you can contribute to help FRAXA continue this great work!
-Debbie and Jeffrey Stevenson
Great article featuring Debbie and Taylor Stevenson.
https://spectrumnews.org/features/deep-dive/dont-better-drugs-autism/