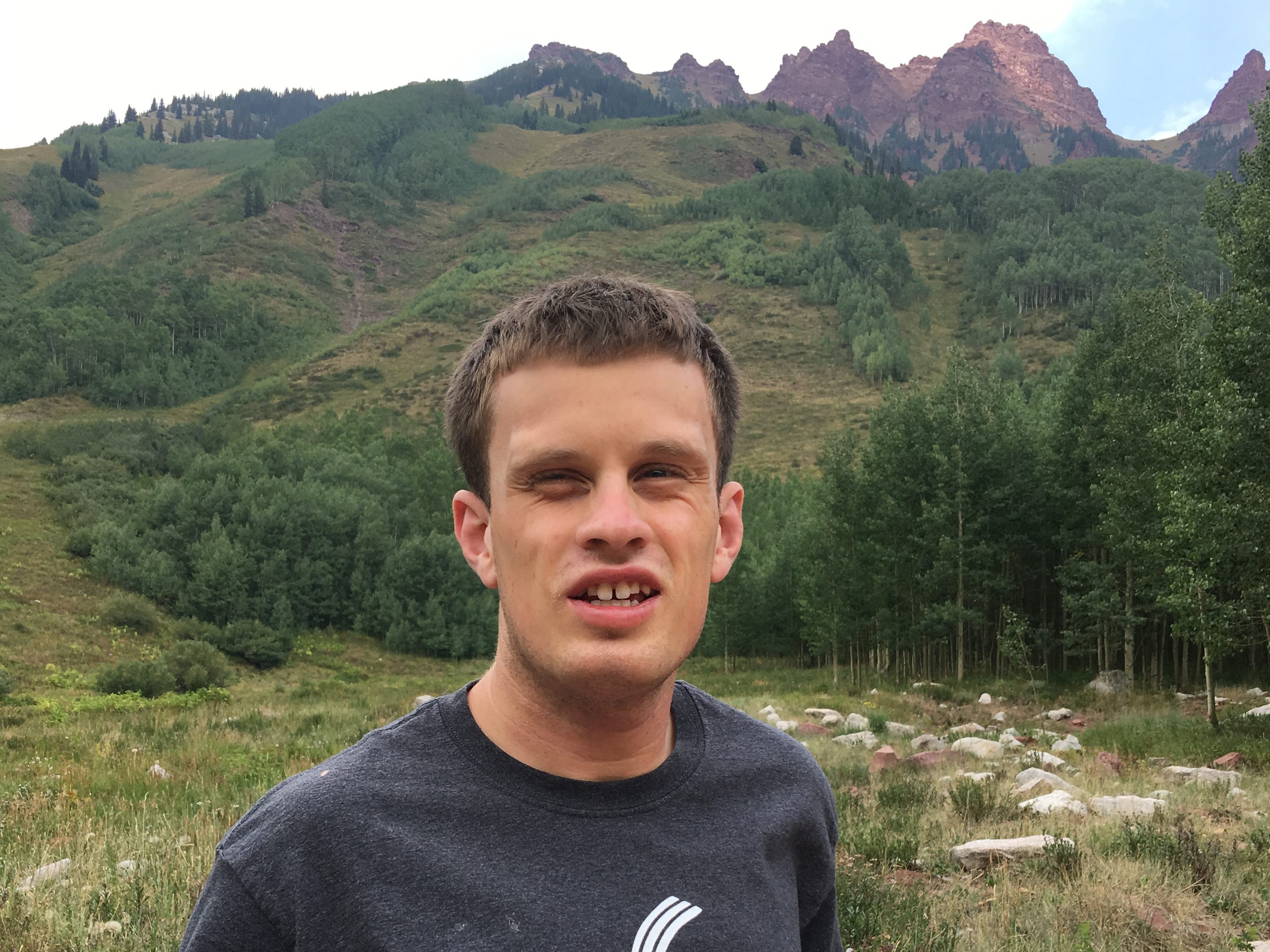 Our Story
November 11, 2018
Dear Friends,
Life is good for our son, Taylor, at The Center for Discovery, the wonderful place where he lives and works now in Sullivan County, NY. His days are filled with a multitude of farm chores – feeding the pigs, picking apples in the fall, building crates to transport the apples, and so much more. As a true apple lover, we've heard Taylor will pick an apple and give it a kiss before placing it in a basket. He's also known as "the best chicken man there" as he is one of the few residents not afraid to go boldly into the coop and take the eggs from the chickens.
We are thrilled that Taylor is busy, safe, happy and well cared for, living the simple farm life, though 22 years ago this was not the path we had envisioned for him. Our world was turned upside down when Taylor was diagnosed at age 2 with Fragile X syndrome. Fragile X is the most commonly known inherited form of mental impairment and autism. It is caused when a single gene fails to produce one protein necessary for normal brain function. The prognosis was dire and we were devastated. We vowed then to do whatever we could to advance the research on this disorder.
That was the beginning of our involvement with FRAXA Research Foundation. FRAXA is the largest charitable funding source of research to find treatments and ultimately a cure for Fragile X. Since 1994, FRAXA has funded over $27 million in brain research in top laboratories around the world and has been instrumental in advancing groundbreaking work. As a single gene disorder, Fragile X is an ideal laboratory model for studying the brain, and this work could lead to valuable insights into many other disorders with crossover symptoms such as Autism, Alzheimer's, dementia, and Parkinson's.
FRAXA is one of the most effective and efficient charities in the world with management and general expenses less than 4% of the budget. The top non-profit ratings agencies GuideStar, Charity Navigator and GreatNonprofits have all given FRAXA the highest marks possible.
As Taylor is busy finding his purpose on the farm, it's clear that our purpose is to continue working with this strong community of dedicated people in an effort to make mental impairment a treatable disorder rather than a hopeless diagnosis. Staying true to the low overhead nature of FRAXA, this annual appeal letter has become our "Big Event" since 2007. So please consider giving generously. Every dollar contributed to FRAXA helps to advance cutting-edge brain research that gives families like ours hope.
Little by little, a little becomes a lot. — Tanzanian Proverb
Warmly,
Debbie and Jeffrey Stevenson
Share
Donate in Honor of Taylor Stevenson