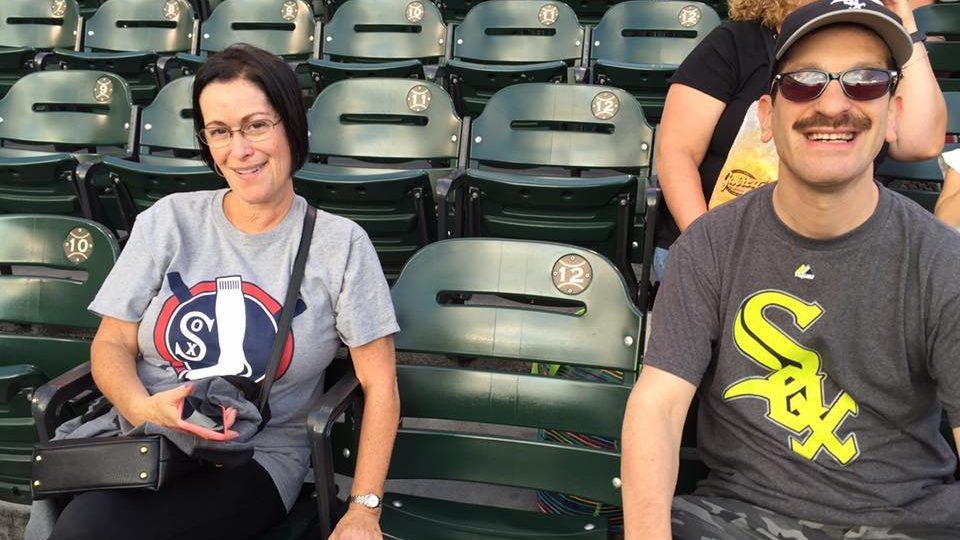 A Fragile X clinical trial of a new PDE4D allosteric inhibitor from Tetra Therapeutics has just completed recruitment, thanks to our community! Dr. Elizabeth Berry-Kravis at the Rush University Medical Center in Chicago is leading this trial. The drug being studied has a unique mechanism of action that might improve cognitive and memory function.
While this study is fully enrolled, there are many others looking for participants. FRAXA's Dave Bjork recently discussed this trial with Marilyn Morgan, a mom who completed it with her son.
Dave: Thanks for taking the time to speak with us and for participating in this FRAXA-funded trial. What made you choose to participate?
Marilyn: The decision to participate in a clinical trial for us is based on wanting to help others. In our case, it is to further research for Fragile X and to reach, if not for a cure, at least for a treatment to make life easier for our Fragile X population. This was the second time we participated in a trial and our first time at Rush with Dr. Elizabeth Berry Kravis. EBK is a rock star and her entire staff were terrific and very accommodating.
Dave: Thanks for helping to push Fragile X research forward! Did you have any reservations about starting the study?
Marilyn: A few, but Dan is a pretty easy candidate to participate. The one big challenge was the EEG, where they put gel on his head. We didn't realize that was going to happen so Dan was unprepared & uncooperative. The team handled it calmly & with understanding. As usual, he didn't mind the blood draws. I really can't say enough good things about the staff though. They really helped us through the entire process!
Dave: During the study, what were your thoughts?
Marilyn: Well, we felt our participation was very worthwhile. Dan is allergic to almost everything and he didn't have any adverse reactions, so we helped prove the drugs safety. We didn't really notice any remarkable changes during the study to start. As we were nearing completion we had a hospital stay and were shocked to hear him conversing with the doctors and nurses, something he normally wouldn't have done!
Dave: That's pretty amazing. Do you think there are downsides to the study?
Marilyn: To be honest, the only downside to us is that there is no extension of the medicine currently offered or available. We are looking forward to the time when it is.
Dave: I think we all are. I thank you again for completing this study. Do you have any parting words to the Fragile X community about this?
Marilyn: I would encourage you to participate in this Tetra study. You are reimbursed for your travel and can visit beautiful Chicago as well meet the amazing Dr. Elizabeth Berry-Kravis. Let's all do our part to help find a cure or treatments!
Now that this Fragile X clinical trial is fully enrolled, results will soon be forthcoming. What we learn from this trial will inform the next round of studies, so that each future trial can be built on state-of-the-art design. The entire Fragile X field moves forward thanks to community participation. Please check out current trials and studies to see what might make sense for your family.