Three Researchers Honored at FRAXA 2008 Investigators Meeting
Over 150 scientists from around the globe gathered in Durham, New Hampshire, for FRAXA Research Foundation's Investigators Meeting on September 21-24, 2008. They came from Australia, Canada, India, Turkey, the U.S., and eight European countries. Their common goal: "to share, collaborate and publish," in the words of FRAXA's Medical Director, Michael Tranfaglia, MD, to find effective treatments and a cure for Fragile X, the foremost inherited cause of intellectual disability and autism. Most of the attendees were university-based professors, postdoctoral fellows, and graduate students who have FRAXA research grants. Also participating in the meeting were scientists from the National Institutes of Health (NIMH, NICHD, and NINDS), Neuropharm Group PLC, Hoffman LaRoche Inc., GlaxoSmithKline, Indevus, and Seaside Therapeutics, as well as 20 parents of Fragile X children.
At the opening reception, FRAXA honored three investigators for taking extraordinary steps to advance research:
FRAXA 2008 Vision Award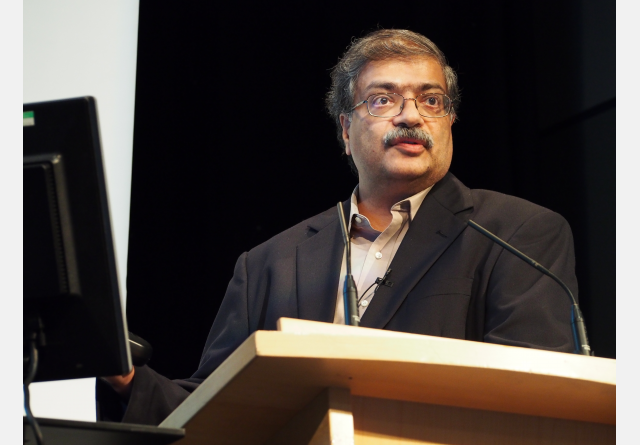 FRAXA 2008 Vision Award went to Sumantra Chattarji, PhD, Professor at the National Centre for Biological Science, Bangalore, for groundbreaking work testing and developing multiple therapeutic interventions in India
FRAXA 2008 Breakthrough Award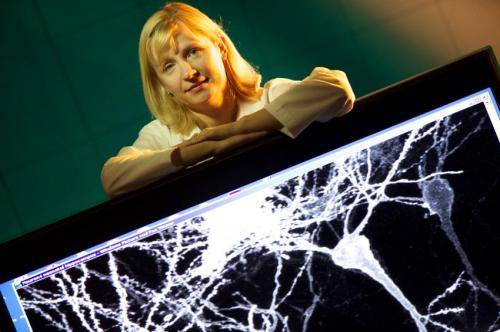 FRAXA 2008 Breakthrough Award was given to Iryna Ethell, PhD, Associate Professor of Biomedical Sciences, University of California, Riverside, for identification of novel signaling pathway abnormalities in Fragile X, leading to an entirely new treatment with an available drug.
FRAXA 2008 Dedication Award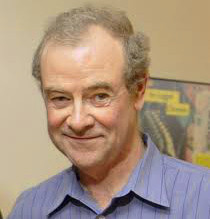 FRAXA 2008 Dedication Award went to William Greenough, PhD, Professor of Psychology, Psychiatry, and Cell and Structural Biology, University of Illinois-Beckman Institute, for longstanding, unwavering commitment to Fragile X translational research and to strengthening the Fragile X scientific community.
Almost every scientist at the meeting presented results of his/her latest research, through vigorous discussions, workshops and poster sessions. Collaborations were established, critical information shared, and new studies planned.
Highlights:
* Iryna Ethell, PhD, from the University of California, Riverside, reported that an available drug, minocycline, has beneficial effects in a mouse model for Fragile X. When Fragile X mice consumed minocycline, their performance on a standard behavioral test improved and fine structural defects in their neurons went away. Dr. Michael Tranfaglia of FRAXA called the findings, "a triumph of translational research. This group has done something unique and incredibly valuable: they have identified an off-the-shelf treatment for Fragile X through their basic research." The results also suggest that minocycline might treat some cases of autism and autism spectrum disorders related to Fragile X; a trial of minocycline in autism is currently underway (see www.clinicaltrials.gov). Dr. Ethell's study will be published soon in the Journal of Medical Genetics (online edition). Based on this work, FRAXA has funded a clinical trial of minocycline in Fragile X patients in Toronto, Canada.
* David Nelson, PhD, from Baylor College of Medicine, was able to correct some symptoms of Fragile X in mice which grew to adulthood without a functioning Fragile X gene, and then – as adults – had the gene reactivated. This suggests that treatments given to Fragile X patients in adulthood – even if not available earlier in life – may still be of great help.
* Randi Hagerman, MD, from the University of California at Davis, reported on the first clinical trial of fenobam in Fragile X patients (funded by Neuropharm). Fenobam is an mGluR5 antagonist, which means it can reduce levels of the metabotropic glutamate receptor mGluR5 in neurons. Though this trial was primarily designed to assess safety of a single dose of the drug, improvements in mood were noted. Also, a physiologic test called pre-pulse inhibition showed improvement in half the patients after only one dose of fenobam. * Cara Westmark, PhD, of the University of Wiscons