An Exploratory Single Blind Study of Ergoloid Mesylates, 5-Hydroxytryptophan, and the Combination in Adult Males with Fragile X
Elizabeth Berry-Kravis MD, PhD
Principal Investigator
Rush University Medical Center
Chicago, IL
2021 Grant Funding: $106,600
Total Funding to date: $766,973
Summary
Can a combination of drugs make a meaningful difference for people with Fragile X? A new clinical trial is going to find out. 15-20 adult men with Fragile X will be included in this upcoming trial, which will test the effects of an available drug and a nutritional supplement taken together.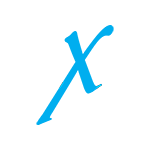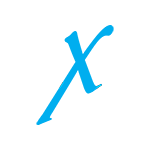 The Science
The Future is Now
We are excited to announce that another FRAXA-funded research project has received IRB approval and is ready to start clinical trials. Thanks to FRAXA's biotech partner Purposeful's advanced AI (artificial intelligence), and FRAXA-DVI, this trial was launched in record time.
AI is no longer a thing of the future, it is now and making a huge impact in the world of research. AI provides researchers with the opportunity to create a combination of available drugs to make a meaningful difference to people with Fragile X.
Purposeful and FRAXA-DVI
Purposeful, a drug repurposing company based in Athens, Greece, used their advanced artificial intelligence and machine learning platform to generate predictions of the best treatments for Fragile X. FRAXA then arranged to test combinations from this list of candidates at FRAXA-DVI, based on the assumption that a combination of drugs would be needed to make a meaningful difference. At FRAXA-DVI, the available drug ergoloid mesylates and the nutritional supplement 5-hydroxytryptophan (5-HTP), when taken together, completely reversed all symptoms in Fragile X mice. This combination is now ready for human trials.