An Exploratory Single Blind Study of Ergoloid Mesylates, 5-Hydroxytryptophan, and the Combination in Adult Males with Fragile X
Elizabeth Berry-Kravis MD, PhD
Principal Investigator
Rush University Medical Center
Chicago, IL
2021 Grant Funding: $106,600
Can a combination of drugs make a meaningful difference for people with Fragile X? A new clinical trial is going to find out. 15-20 adult men with Fragile X will be included in this upcoming trial, which will test the effects of an available drug and a nutritional supplement taken together.
The Future is Now
We are excited to announce that another FRAXA-funded research project has received IRB approval and is ready to start clinical trials. Thanks to FRAXA's biotech partner Purposeful's advanced AI (artificial intelligence), and FRAXA-DVI, this trial was launched in record time.
AI is no longer a thing of the future, it is now and making a huge impact in the world of research. AI provides researchers with the opportunity to create a combination of available drugs to make a meaningful difference to people with Fragile X.
Purposeful and FRAXA-DVI
Purposeful, a drug repurposing company based in Athens, Greece, used their advanced artificial intelligence and machine learning platform to generate predictions of the best treatments for Fragile X. FRAXA then arranged to test combinations from this list of candidates at FRAXA-DVI, based on the assumption that a combination of drugs would be needed to make a meaningful difference. At FRAXA-DVI, the available drug ergoloid mesylates and the nutritional supplement 5-hydroxytryptophan (5-HTP), when taken together, completely reversed all symptoms in Fragile X mice. This combination is now ready for human trials.
Dr. Elizabeth Berry-Kravis at Rush University Medical Center in Chicago is currently recruiting males with Fragile X ages 18 - 45 for the Purposeful clinical trial. The study will assess the safety, tolerability and efficacy of ergoloid mesylates (EM) and 5-hydroxytryptophan (5-HTP) and the combination (EM + 5-HTP) compared to placebo.
The study will consist of a screening period of up to 28 days prior to initial study drug administration, followed by four 4 week single-blind treatment periods (up to 21 weeks total). Eligible participants will progress through each of 4 periods on the study. Throughout all 4 periods, participants will take two identical capsules three times a day.
The ergoloid mesylates mixture works by binding to a series of central nervous system targets such as adrenergic, dopaminergic and serotonergic receptors. It has been suggested that it plays a role in cerebral metabolism and has been found to improve alertness and memory. 5-Hydroxytryptophan is known to increase the production of serotonin, and therefore may have an effect on anxiety, depression, excitability and other symptoms related to Fragile X syndrome. It is thought that these agents can work complementary to each-other, eliciting a beneficial effect on both behavior and cognition.
For more details on the Purposeful Trial at Rush University Medical Center contact Kimberleigh M Sharp, B.S. (312) 942-2815 kimberleigh_sharp@rush.edu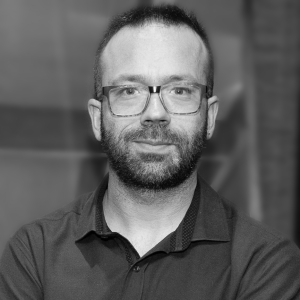 I still remember the feeling after our first call with Mike Tranfaglia: The work that FRAXA does and has done is beyond belief – the efficiency, the speed, the ability to fund so many research projects, the sound scientific advice, wow! Our first preclinical work was funded by FRAXA at the FRAXA Drug Validation Initiative, and now just over a year later, this work is going to trials with Elizabeth Berry-Kravis and a FRAXA grant!
Everyone at Purposeful is super excited to start this small phase 2 trial – we believe that the combination we have suggested could have an effect on both behavioral and cognitive phenotypes. We feel extremely fortunate to have worked with FRAXA. Without them, this work could not have been carried out – it is as simple as that.