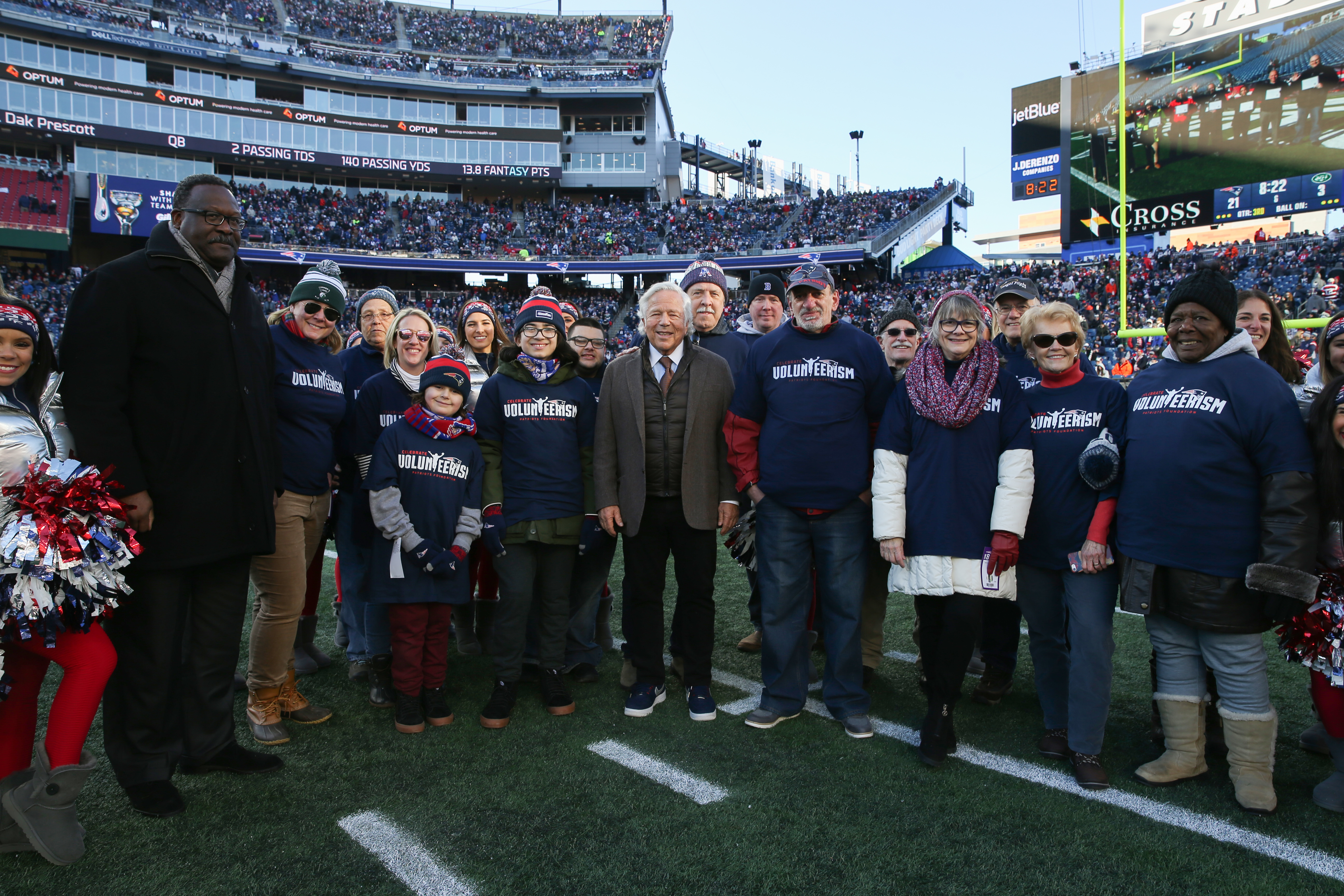 FRAXA is proud to announce that one of our board members, Kathan Pierce, was recognized by the NFL's New England Patriots and team owner Robert Kraft for her tireless volunteerism. The Kraft family and the New England Patriots Foundation marked their ongoing Celebrate Volunteerism initiative with a special halftime ceremony during the Patriots' game against the New York Jets on Sunday, December 30 at Gillette Stadium. We are grateful for Kathan's contributions to FRAXA, and to the Patriots, who announced they are also awarding a $5,000 grant to FRAXA to support Fragile X research.
As part of their commitment to celebrate volunteers, the Foundation presented the "Patriots Difference Maker of the Week" award each week during the season, to recognize deserving volunteers who go above and beyond to give back to their community. Kathan was one of the recipients of this award in late September.
"There are so many volunteers doing great things in our communities," said Patriots Chairman and CEO Robert Kraft. "We receive hundreds of nominations for the Patriots Difference Maker each year. Reading their stories is heartwarming. We love highlighting the contributions of a deserving volunteer weekly throughout the season and rewarding them collectively with a special halftime ceremony in their honor in front of a capacity crowd at Gillette Stadium."
Additional Reading
The Krafts awarded $90k to 15 nonprofits in honor of each 2018 Patriots Difference Makers.

patch.com