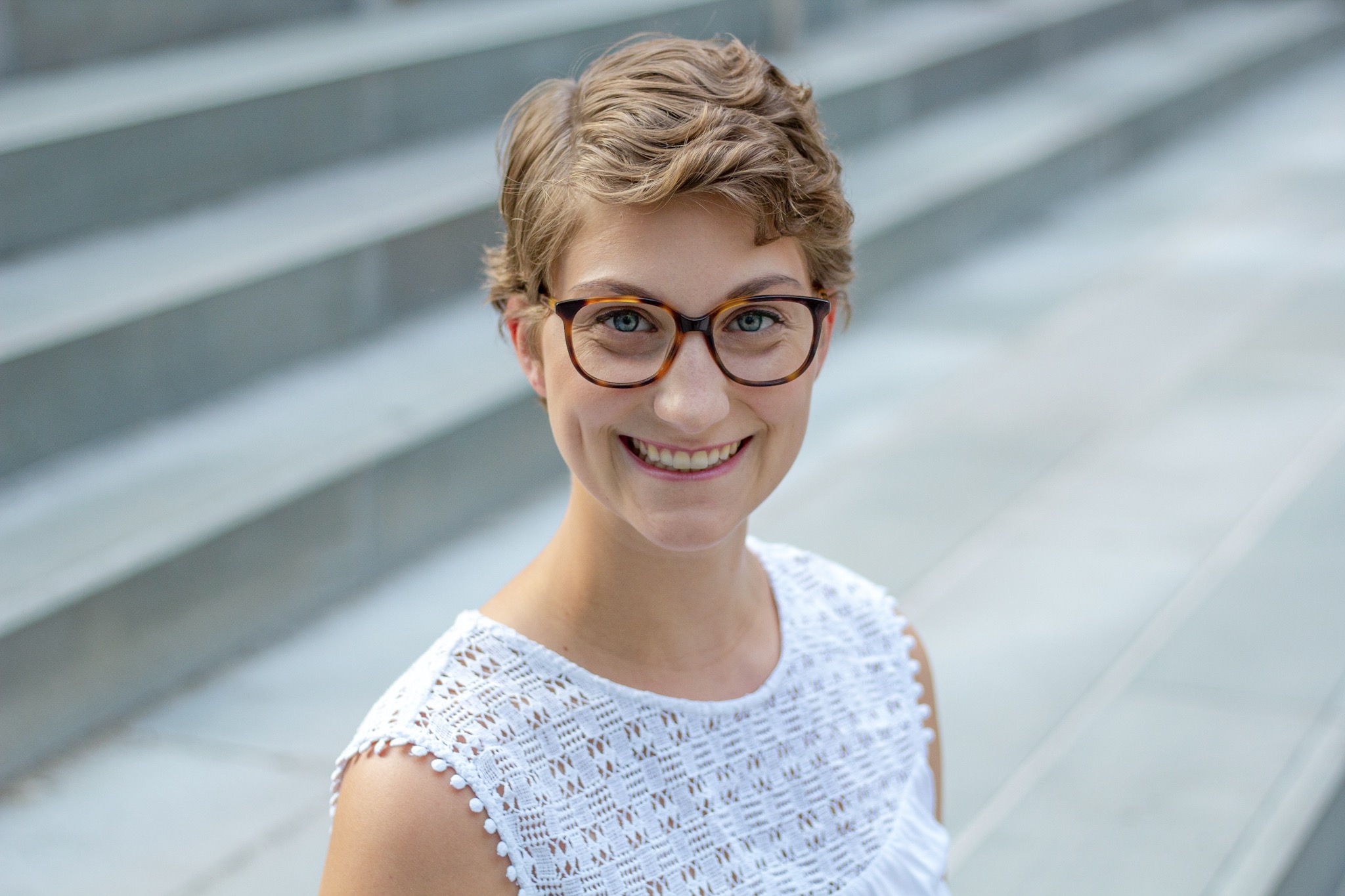 Ellen Skala, known as Elle, has joined FRAXA Research Foundation as Program Coordinator. Elle has been involved in the nonprofit sector since 2015. She has worked with organizations including the American Diabetes Association and the Make-A-Wish Foundation. Elle is excited to work on the FRAXA team and we are excited to have her on board! She has experience in grant writing and personal fundraising campaigns. In her new role as program coordinator, Elle will communicate with FRAXA supporters throughout the country, connecting them to the mission and assisting them in fundraising and awareness-raising activities.
Elle began her journey with FRAXA by launching her own personal fundraising campaign in honor of her dear friend Ryan who has Fragile X. Elle reached her goal of $10,000 by her twenty third-birthday and shaved her head bald as promised! She is eager to help others meet their personal goals and support FRAXA's mission of finding effective treatments and ultimately a cure for Fragile X.
Elle earned a BA in Organizational Communications from the University of Missouri in 2018.
Please welcome Elle on board. You can contact her at eskala@fraxa.org or (815) 354-5915.