Contribution of Microglia to the Therapeutic Effects of Metformin and Adiponectin in Fragile X Syndrome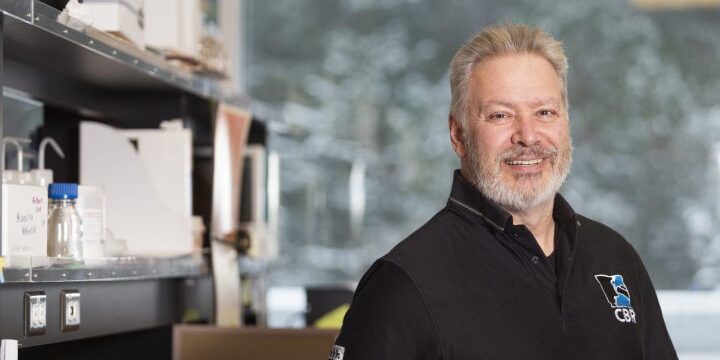 Brian Christie, PhD
Principal Investigator
Marie-Eve Tremblay
Co-Principal Investigator
University of Victoria
Canada
2021-2023 Grant Funding: $80,000
Some people with Fragile X are hungry all the time, some are obese, and yet very few of them get diabetes. Why?
It turns out that Fragile X causes metabolic problems. That's because hormones – insulin for example – are affected in Fragile X. This team is developing ways to balance these hormones, including drugs like metformin and changes in diet, which could not only reduce hunger and obesity, but ultimately also improve learning and behavior in Fragile X syndrome.
Graduate student Ms. Irene Shkolnikov has proposed that much of the work Dr. Christie's lab has done in the Fragile X mouse model may reflect changes that are occurring in microglia, in addition to that observed in neurons. It is now recognized that microglia are critical for controlling synapse numbers during development, and microglia numbers may be severely decreased in our FMR1 KO mice, contributing to spine proliferation that is commonly reported. (Microglia are involved in spine pruning, in addition to a number of other functions in the developing and adult brain). Existing microglia in the Fragile X syndrome (FXS) brain seem to have an exaggerated response to injury or stress, releasing inflammatory cytokines which can further impair brain function and which may be involved in Fragile X-associated Tremor/Ataxia Syndrome.
Irene is finding evidence that our therapies can impact microglia significantly, and also believes that part of metformin's actions are through its impact on microglia (it is known to have benefits for diabetes by reducing inflammatory cytokines like TNFα and Il-6). This also opens the door to a number of compounds developed for ALS and Alzheimer's disease to be considered as potential therapies for FXS.
Dr. Tremblay is an accomplished neuroscientist with expertise in microglia physiology. She has become interested in FXS because of Irene's efforts, and is bringing her expertise on microglia to the project. Dr. Tremblay is also interested in supporting translational research, and the current work is not only easily adopted for clinical studies, but is also one of those rare instances where basic science can help us better understand why certain therapies may be efficacious for FXS. (Indeed, given the relationship between this work and GSK3 signaling, the team is also be very interested in using their perspective and expertise to further support the efforts with Arbaclofen that are also underway.) Thus, an additional motivation for this project is to bring Dr. Tremblay's vision into Fragile X research.