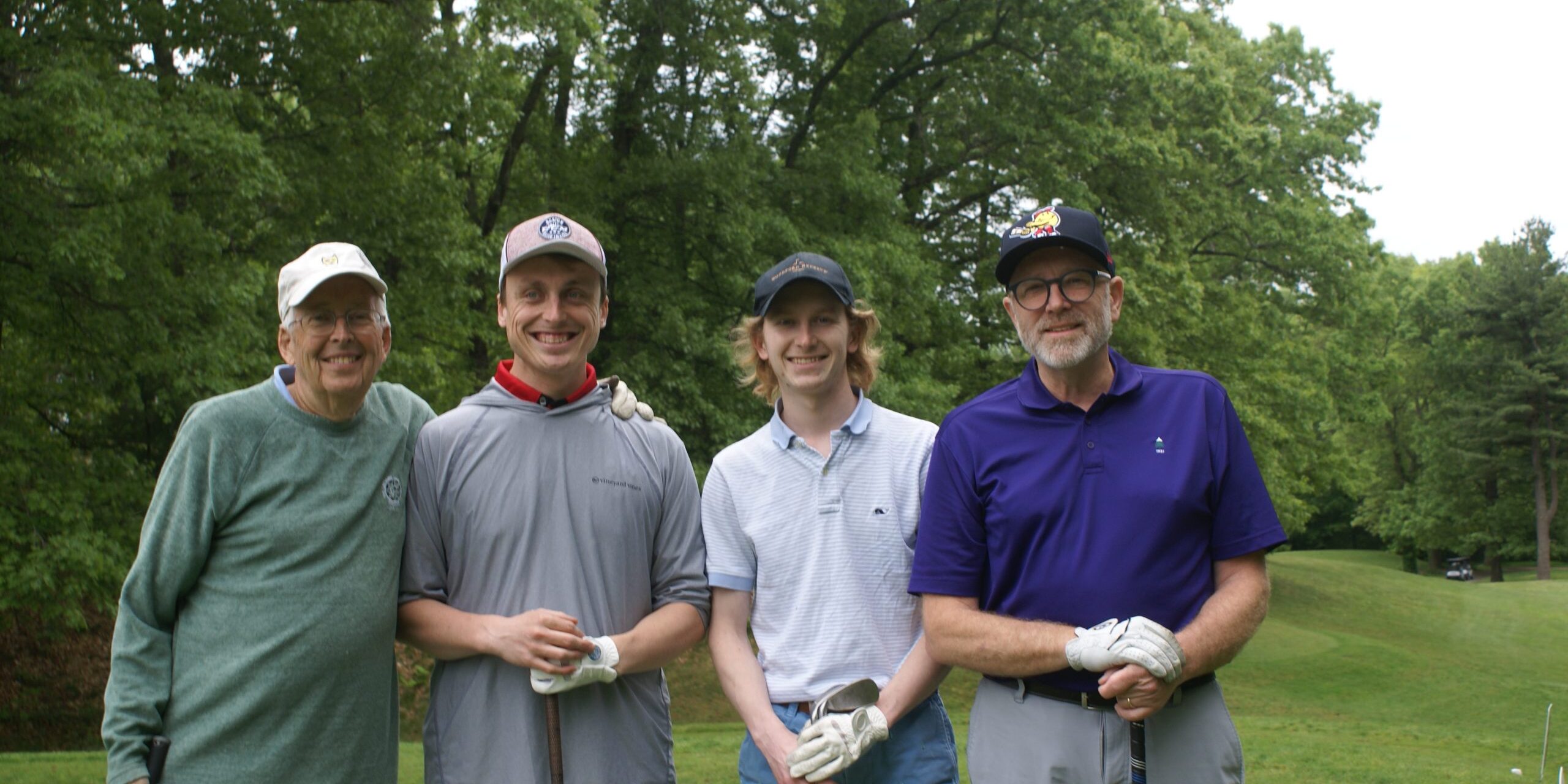 Brothers Pete and Dave Hall hosted their 33rd Annual Charity Golf Tournament on Memorial Day weekend. For the fifteenth consecutive year the money raised from this long-standing event has gone to FRAXA. This year's total of over $28,000 pushes the 15 year total to over $262,000!
Golfers lined up early for the 8 am shotgun start for the 18-hole tournament. FRAXA Co-Founder and President, Katie Clapp, was on hand to help and to greet golfers at the event. Katie shared "After two years of covid-induced inaction, it was especially enjoyable to be out on the green cheering golfers on as they tried for the hole-in-one. We are truly grateful to everyone for helping bring us closer to a cure for Fragile X"
Bradford Country Club in Bradford, MA was the scene for this 4-person/team Golf Scramble tournament. The blustery yet gorgeous New England weather made the sit-down dining experience enjoyable for the golfers. Prizes were awarded to Closest to the Pin, Longest Drive, Mulligan, and included a Hole-In-One Contest!
Prizes ranging from golf passes to a signed Bruins jersey were donated for the silent auction. Corporate donors to the event included the Boston Bruins Foundation, Bradford Country Club, Gorton's Seafood, Inventory Management Partners, Merrimack Valley Credit Union, Murphy Law Group, R.C. Lafond Insurance, State Farm Insurance, Total Sports Repair, and Velo Vodka.
A special thanks go out to Team Giovanni, Cathy Torrey and teams for their gold sponsor donation of $10,000!
The Halls also thank Kristin and Kevin Murphy who helped organize this great tournament. Plans for the 2023 Golf Tournament have already begun!