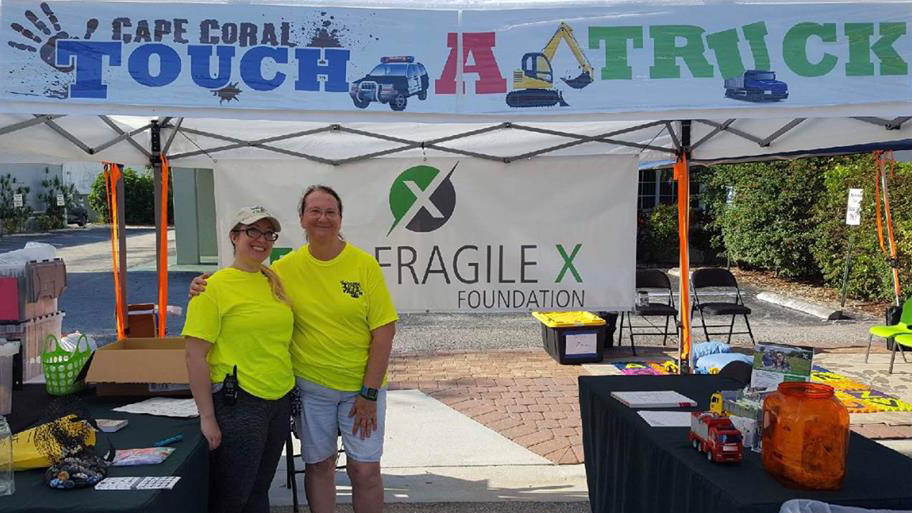 Steve and Fran Marsino, founders of the EHL Fragile X Foundation, knew when their grandson, Ethan, was diagnosed with Fragile X syndrome that they wanted to make a difference for the future of Ethan and others living with Fragile X. Their annual Touch-A-Truck brings smiles to kids of all ages while raising money for Fragile X research.
The EHL Fragile X Foundation Touch-A-Truck will be held this Saturday, April 2, 2022 in Cape Coral, Florida. Over 50 trucks of all kinds and local vendors have registered,with an anticipated attendance of 5,000! The event is made possible by many sponsors. Special recognition goes to LCBN, Arrow International, and Cape Coral Kiwanis for their support and dedication to this event.
After a 2 year COVID break, the Marsinos and the entire community are eager to hear the laughter of happy kids once again as they explore vehicles of all kinds throughout the day. Their touch a truck is the largest in the area with a dedicated horn-free time to help kids with special needs, like Ethan, enjoy the event without the overwhelming sounds from the horns.
After Ethan was diagnosed, the Cape Coral couple were looking for ways to bring awareness to the community and raise money for Fragile X. It was a visit with Ethan in 2014, who is especially close with his Grandpa, that sparked the idea for a Touch-A-Truck. They attended a small-scale touch-a-truck near Ethan's home. When they saw their happy grandson climbing on and exploring the trucks, they knew they wanted to re-create this event in their hometown.
In 2015 the first Cape Coral Touch-A-Truck was launched with a welcome reception. The event has grown significantly since then, with vehicles of all shapes and sizes quickly filling the available spots each year. Fire trucks, Jeeps, buses, Nascar, Swamp Buggies, and even a semi with a mini-excavator keep kids of all ages smiling and laughing throughout the day. Vendors line the walkway and the center stage is filled with performers including Girl Scouts singing the National Anthem, dance troupes, and everyone's favorite – the Calendar Girls.
Steve and Fran agree, the best part is the kids. Seeing their smiles and hearing their laughs and giggles as they climb all over the trucks is priceless. Raising money to support Fragile X research while making kids in the community happy is a win-win for everyone!
In addition to running the Touch-A-Truck event each year, the EHL Fragile X Foundation partners with Special Pops (Special Populations), a program for adults and children with intellectual disabilities in Cape Coral, on a greeting card project. Individuals at Special Pops create birthday and holiday cards which the Marsinos send out to people with disabilities.