There was a time when no one ever heard about Fragile X. The days seemed darker and colder back then. When a woman named Doris Buffett decided to embrace us, her warmth spread over us like a blanket, and the impact of her presence was immediate.
As mothers and fathers of Fragile X children, we felt encouraged by the light Doris cast our way. We felt honored that the Sunshine Lady and her Foundation directors chose to invest in our children and our future. We were reinvigorated because of her generous financial support and her profound vision. Her tremendous energy turned contagious, fueling us to do more.
Doris called FRAXA "The Gold Standard" in grass roots charities and donated more than $3 million to FRAXA in challenge grants.
With our deepest gratitude, we are once again thanking Doris Buffett's Sunshine Lady Foundation for her latest gift, a donation which will allow us to fund over $846,000 in new grants and fellowships including clinical trials, investigations of new treatment targets, and research on reactivating the Fragile X gene. In addition, since a number of brain pathways involved in Fragile X are also directly relevant to autism, FRAXA is joining with the Autism Science Foundation to co-fund a fellowship.
Doris has acknowledged that "good luck does not shine equally on everyone."
But because of you Doris, countless mothers, fathers, and children whose lives have been impacted by Fragile X are feeling hope thanks to the glorious rays of sunshine you have shone our way.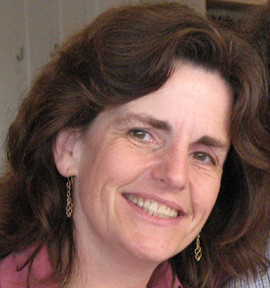 After her son Andy was diagnosed with Fragile X, Katie, her husband Michael Tranfaglia, and a third parent founded FRAXA Research Foundation. She has served as FRAXA's executive director since 1994. Katie has a BA in History from Harvard and an MA in Computer Science from UNC Chapel Hill. She worked as a software engineer and instructor in computer science before FRAXA. She spends lots of time with Andy on his favorite daily activities, recycling and visiting the local library.