Pharmacotherapeutic Effects of Cannabidiol (CBD) in Fragile X syndrome (FXS) and Autism Spectrum disorder (ASD)
Ilse Gantois, PhD
Principal Investigator
Nahum Sonenberg, PhD
Co-Principal Investigator
McGill University
Montreal, Quebec, Canada
2021 Grant Funding: $90,000
Summary
Who has not heard about the healing properties of CBD (cannabidiol) lately?
CBD is a non-mind altering plant-based substance that targets the brain's endocannabinoid system, which regulates behavior. Recent studies suggest that treatments targeting this system could help people with Fragile X syndrome or autism.
This study will test CBD (cannabidiol) treatment in male and female Fragile X mice to learn how and why it works and whether gender affects responses to CDB treatment. Along with clinical trials, this study will help us to understand and optimize the potential of CBD as a behavior-regulating treatment for Fragile X.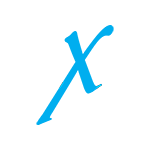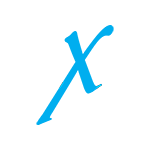 The Science
Fragile X syndrome (FXS) is the most prevalent neurodevelopmental disorder with a genetic origin characterized by a high incidence of ASD (60% of individuals with FXS). Autism spectrum disorder (ASD) is characterized by symptoms such as reduced social communication and interactions, repetitive behaviors and deficits in interests or activities. ASD arises from alterations in brain development that manifests from an early age.
Recent studies suggest that the endocannabinoid system, a major regulator of behavioral functions in the brain, could be a viable target for FXS and ASD treatment. Cannabidiol (CBD) is a safe and nonmind altering plant based cannabinoid proposed to relieve several psychiatric illnesses including psychosis, addiction, obsessive compulsion, and anxiety related disorders. There is high interest for CBD's potential for treating FXS associated symptoms in patients; however, the information on how CBD works in the body, its effectiveness, dosing regime and clinical information remains limited.
The objective of this project will be to investigate the therapeutic effects of CBD for treating symptoms associated with FXS. Notably, FXS is more severe in males than females, but females also manifest several symptoms. This study will investigate the FXS mouse model in both sexes to establish whether they respond similarly to CDB treatment. Overall, this work will broaden our understanding of the effects of CBD on FXS and potentially support the implementation of clinical strategies to alleviate symptoms associated with this neurological disorder in both sexes.