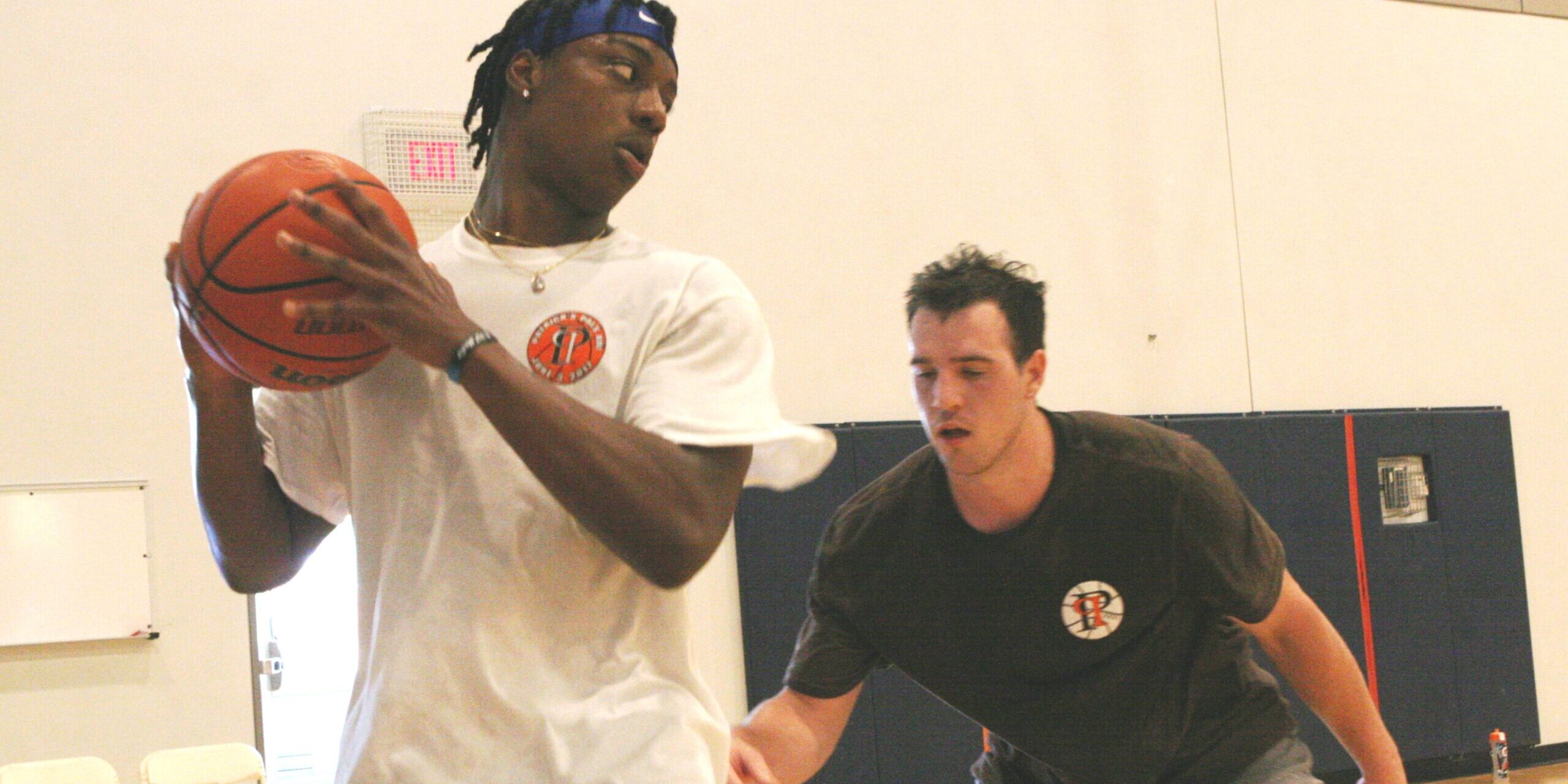 June 4, 2022 was the day Patrick's PALS 3-on-3 Basketball Tournament came back to life. While we (and by "we" I mean myself, my wife Pamela, Jon Pressman, Bill Rome, Steve Savarese, Jim Marks, Scott Katz, Andrew Pressman, Peter Savarese, Daniel Marks and Steven Rome) have proudly persevered with regards to fundraising on behalf of FRAXA Research Foundation, the tournament has been on hold since June 1, 2019.
Any recap of Patrick's PALS XXVI must begin with thanks and recognition to Shady Hill School in Cambridge, particularly to Mark Stanek, the Head of School, who came through in a big way! Shady Hill not only allowed us to run the event at their beautiful gymnasium on our traditional date (the first Saturday after Memorial Day), but they also donated the use of the facility in a manner that speaks volumes.
In addition to Mark, thanks also go out to Controller Vince Quirk and Athletic Director Melissa Carver for their tremendous support and assistance! Shady Hill School is a fine K-8 program worthy of your attention if you are looking for an alternative to public school. We are forever grateful to Shady Hill School for essentially giving the tournament life once again.
PALS is a 32-team tournament, and despite everyone's busy social calendars and being a few years removed from the last tournament, we managed to enlist 27 teams. We thank all past participants who returned to enjoy this day and welcome new entries to become PALS for life. Once again, we were honored to have our good friend, the great Bob Ryan of Boston Globe fame, in attendance. He is a treasure who continues to support our event. We were also honored to introduce Rachel Rollins, the United States Attorney for the District of Massachusetts, to Patrick's PALS. She is an amazing woman doing great and brave work on the job each and every day and is an inspiration, much like FRAXA is to PALS.
Patrick's PALS is honored to continue fundraising on behalf of the FRAXA Research Foundation. In 2020, we raised close to $140,000, in 2021 we raised nearly $170,000, and we are on track to raise well over $150,000 in 2022 before the year is through. We want to express our gratitude to everyone for their support in furthering the one and only goal - a cure for Fragile X syndrome - thanks to each and every donation!
James and Pamela began raising awareness and funds for FRAXA Research Foundation very early on in their "Fragile X experience." Their son Patrick was diagnosed in 1993 at 11 months of age. Since becoming aware of FRAXA in 1995, fundraising has been a non-stop effort. First, it was huge yard sales, then banquets and auctions. Since 1997, Patrick's PALS 3-on-3 Basketball Tournament occurs annually on the first Saturday after Memorial Day. They are proud to have raised well over one point five million dollars!