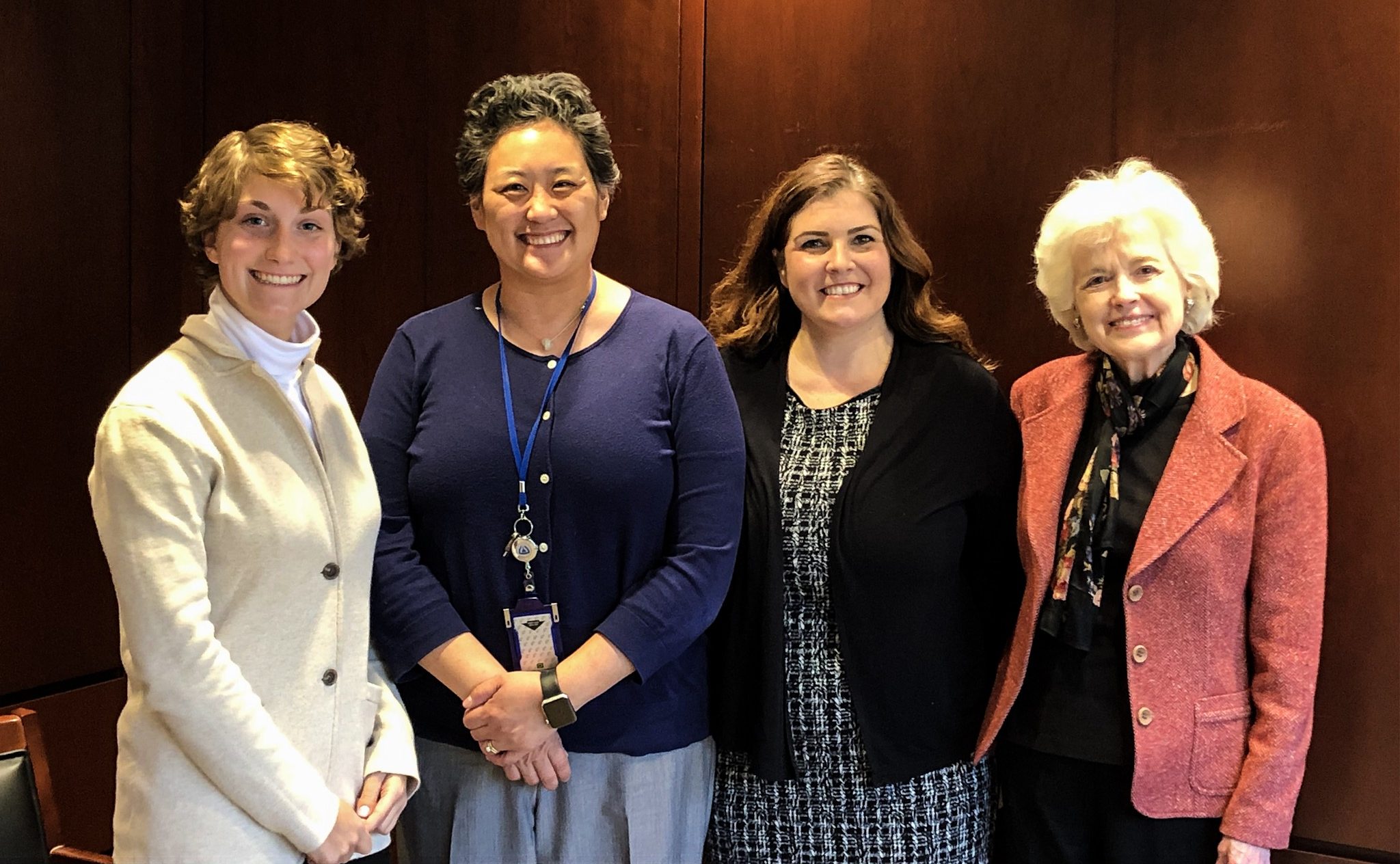 Elle Skala, Dr. Tracy King, Christie Rogers, and Mary Beth Busby
FRAXA Program Coordinator, Elle Skala, and long time FRAXA supporter and previous Board Member, Mary Beth Busby, traveled to the National Institutes of Health earlier this week. They were there to meet with Lisa Kaeser, Director of the Office of Legislation and Public Policy; Christie Rogers, Program Analyst at NICHD; and Dr. Tracy King, Medical Officer of the Intellectual and Developmental Disabilities Branch of the NICHD, to discuss priorities for Fragile X research. Dr. King oversees the NICHD portfolio on Fragile X syndrome and is the chair of the NIH Fragile X working group.
The timing of this meeting was perfect because the National Institutes of Health (NIH) just released their long-anticipated Strategic Plan for Fragile X Syndrome, FXTAS, and FXPOI. It will guide federal Fragile X research funding for at least the next five years and open the door for continued funding of the Fragile X Research Centers of Excellence.
Thank you to everyone who helped shape this plan. It is important to FRAXA that we support all efforts in advancing Fragile X research and work together in order to accomplish the overarching goal: effective treatments and ultimately a cure. We are pleased to see some of our FRAXA friends on the cover, including Andy Tranfaglia and Taylor Stevenson.