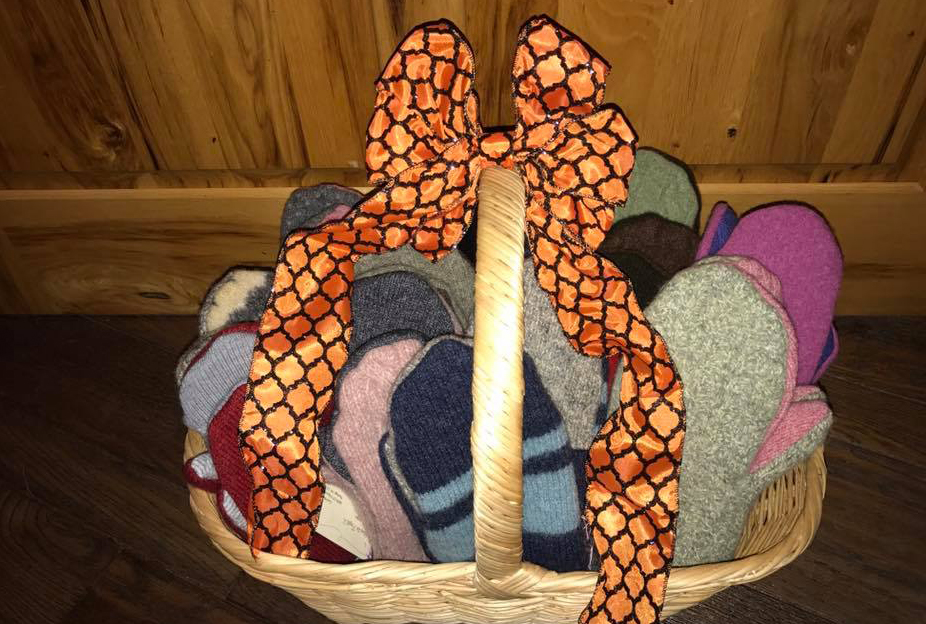 10 years ago, Carol Burton from Muskego, Wisconsin, bought a pair of wool mittens at a craft show. When Carol discovered that pair of mittens was too big, she decided to make a pair of her own and started to make them for friends. After discovering how much her friends loved the mittens she decided to use her talent to create a fundraiser for Fragile X in honor of her son, Zachary.
It takes Carol 2 - 2 ½ hours to complete a pair of wool mittens, which have a soft fleece lining. Mitten sales have done very well over the years, enabling Carol to support Fragile X research and organizations that support Zachary, while creating awareness of Fragile X.
The hardest part about making the mittens is finding wool sweaters. She explained that as "upcycling" has become so popular, it is hard to find good wool sweaters. In addition to sweaters, she needs buttons, fleece, and thread to complete the mittens. The sweaters are washed and dried to shrink so they get tight. It's important that the sweaters are at least 70% wool. Carol purchases fleece at Joanne's from the remnants rack and has plenty of buttons for now but is always looking for wool sweaters.
In addition to living with Fragile X, Zachary also has cervical dystonia, a very painful and debilitating condition that requires Botox injections in his neck, jaw, and temple area every 3 months. Carol shares that Zachary is a trooper and handles his injections well. Recently Zachary started working at Walgreens a few hours a week and is doing a great job!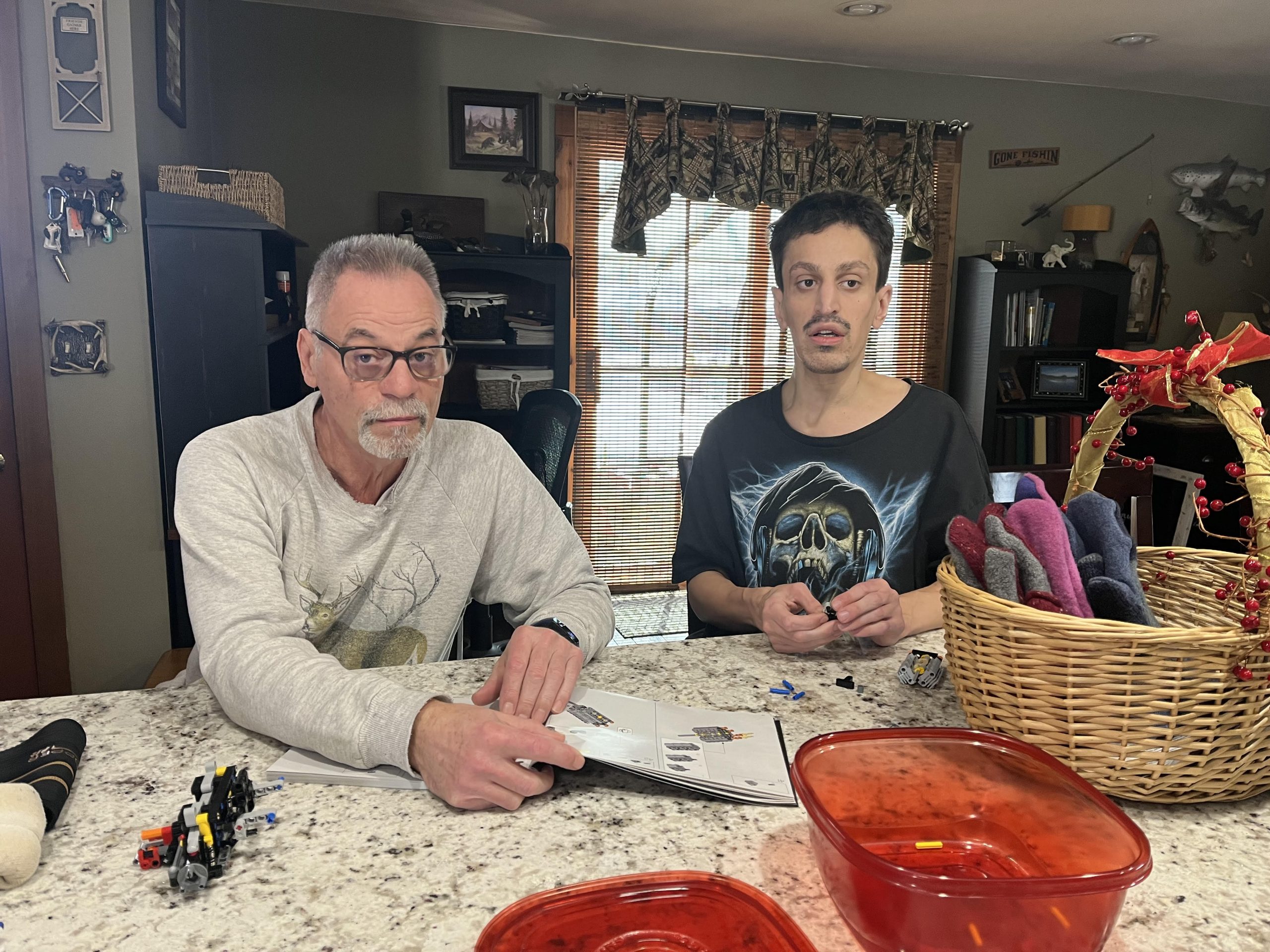 Carol says that she wanted to do something meaningful for the Fragile X community but wasn't sure how. Making mittens for Fragile X as a fundraiser has provided her the opportunity to create a positive impact while doing something she enjoys. Her advice for others is that "if you enjoy making something and people have asked you to make it for them, think about using that talent as a way to earn money and make a difference!"
If you like to shop at resale shops or have a wool sweater that you'd like to donate to Carol to help support her efforts, or to purchase a pair of mittens, you can reach Carol via email at Scrappercb@gmail.com.