Correcting Fragile X Syndrome Deficits by Targeting Neonatal PKCε Signaling in the Brain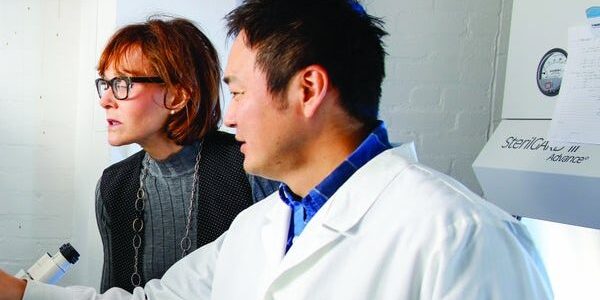 Lynne Maquat, PhD
Principal Investigator
Tatsuaki Kurosaki, PhD
Co-Principal Investigator
University of Rochester
Rochester, New York
2021-2023 Grant Funding: $90,000
All cells have a kind of housecleaning service which sweeps away genetic errors. This is called nonsense-mediated mRNA decay (NMD). With a previous FRAXA grant, this team discovered runaway NMD in cells of Fragile X patients. It's not yet known how this impacts people with Fragile X. With this grant, Dr. Maquat and Dr. Kurosaki will test drugs which can bring NMD back to normal levels.
The principal investigator on this grant, Dr. Lynne Maquat, has just won the Wolf Prize in Medicine for discoveries in RNA biology that helped to enable development of the Moderna and Pfizer vaccines.
By Lynne Maquat, PhD
We have recently discovered that cells from patients with Fragile X syndrome (FXS) mis-regulate messenger RNAs (mRNAs) that encode proteins important not only for neurogenesis but also for maintaining proper cellular balance. Using stem cells that we have established from FXS patients, we have been able to normalize neurogenesis and cell balance by using one of several small molecules that inhibit nonsense-mediated mRNA decay (NMD). Since each molecule inhibits NMD in a different way, we are encouraged that we have found a new therapeutic target.
This proposal aims to transition our findings using human cells to a mouse model of Fragile X syndrome, whose development can be studied from conception into adulthood. We believe that our studies of when and how molecular abnormalities in FXS begin to manifest and undergo change with aging will offer a more realistic understanding of FXS progression in patients. Use of the mouse model of FXS, which also allows for postnatal behavioral studies, additionally provides a means to determine when, how much, and eventually in what combination with other drugs a small molecule inhibitor of NMD should be administered for the best clinical outcomes.