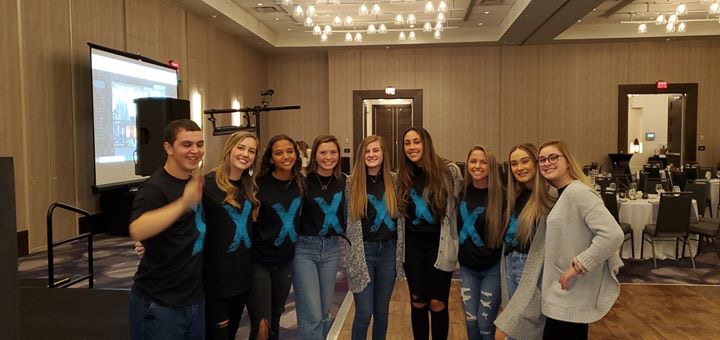 On November 16, 2019, our amazing Ohio families held an unforgettable Genes & Gems event to support FRAXA Research Foundation. This year, at the Renaissance Columbus Hotel, families and friends gathered to support Fragile X research. The evening included presentations from our very own Elle Skala as well as Dr. Craig Erickson from Cincinnati Children's Hospital. From the tasty food, to the silent and live auction bidding, to taking the dance floor with an amazing DJ, the room was continuously filled with energy and inspiration to help find effective treatments and ultimately a cure for Fragile X.
We want to thank each and every one of you who attended this year's Genes & Gems event and those of you who made generous donations to FRAXA Research Foundation. A special thank you to the Planning Committee, for the amount of work they put in to ensure this event was a complete success. An additional thanks to:
Fragile X Alliance of Ohio
Twenty One Pilots
The Joseph Family
Dr. Craig Erickson
DJ Scram aka Tommy Panos
All of the Table Sponsors and Silent Auction Donors
The event raised a total of $56,000 to directly fund Fragile X research. Thank you all again for your unwavering support and dedication to the cause!