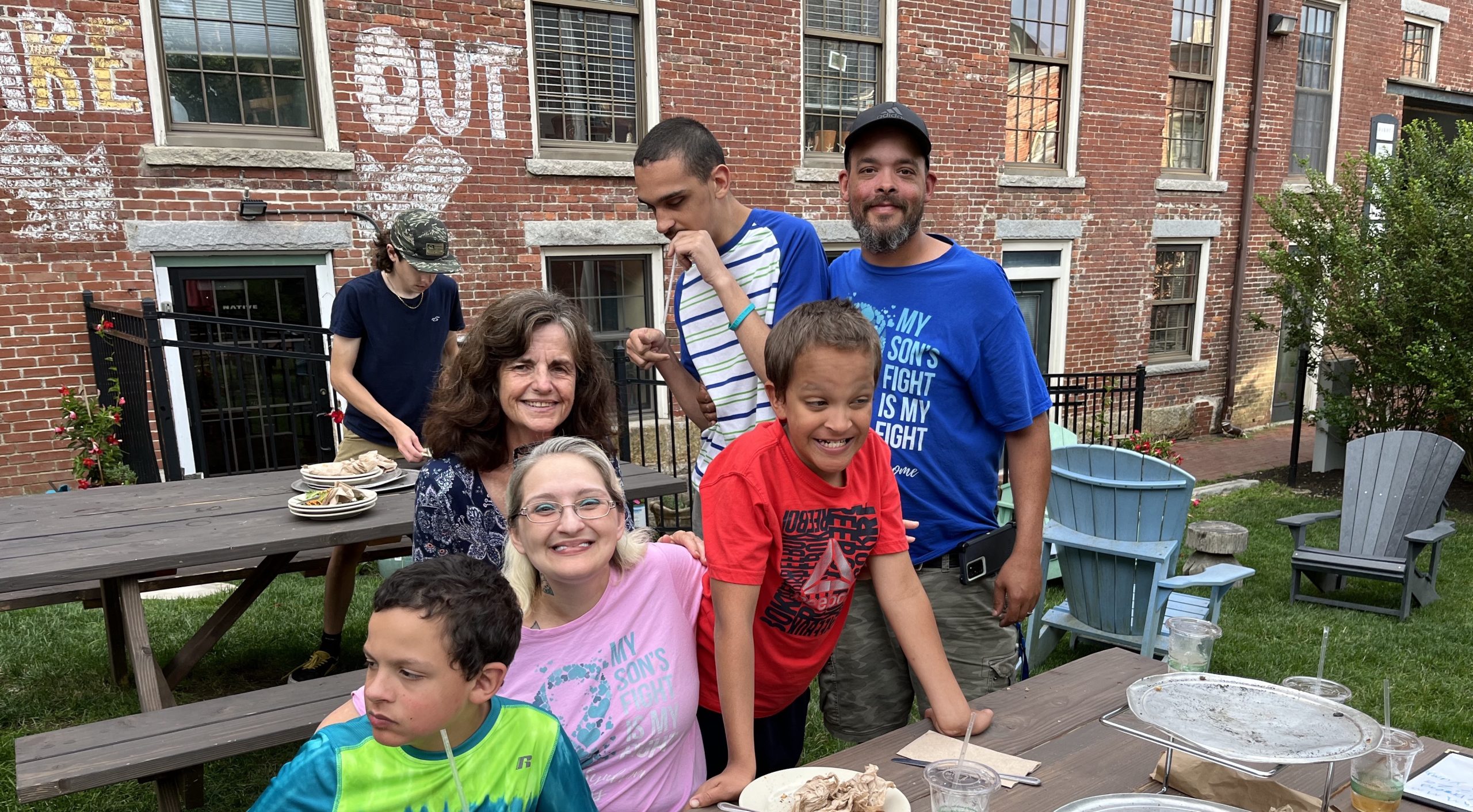 In late July, Kings Day Out hosted a fundraiser at Flatbread Company in Amesbury, MA, to benefit FRAXA.
FRAXA co-founders Katie Clapp and Mike Tranfaglia were there, meeting with families and sharing information about the latest progress in Fragile X research. Dr. Amy Wheadon, Maggie Van Galen, and Leslie Beauregard, authors and illustrators of King's Day Out - The Car Wash, were also on hand to sign books.
Four families affected by Fragile X enjoyed the event, along with many friends. Antonio and Samantha Fernandez drove three hours from Maine with their children, Damian, Adrian, and Izaia. Samantha said this was the first time they had ever met someone else with Fragile X. "The world seems less scary. We were invited to the pizza party where we met Katie and so many other families. We were welcomed like family! It was such a good feeling to not be alone and have people understand your daily struggles and want change, like you, for Fragile X families." Samantha added, "The pizza was amazing, too!"
We are truly grateful to the Flatbread Company for donating a portion of food and drink sales that evening, raising $647 for FRAXA.
King's Day Out is a children's book series about a boy, his dog, their friendship and their adventures together.