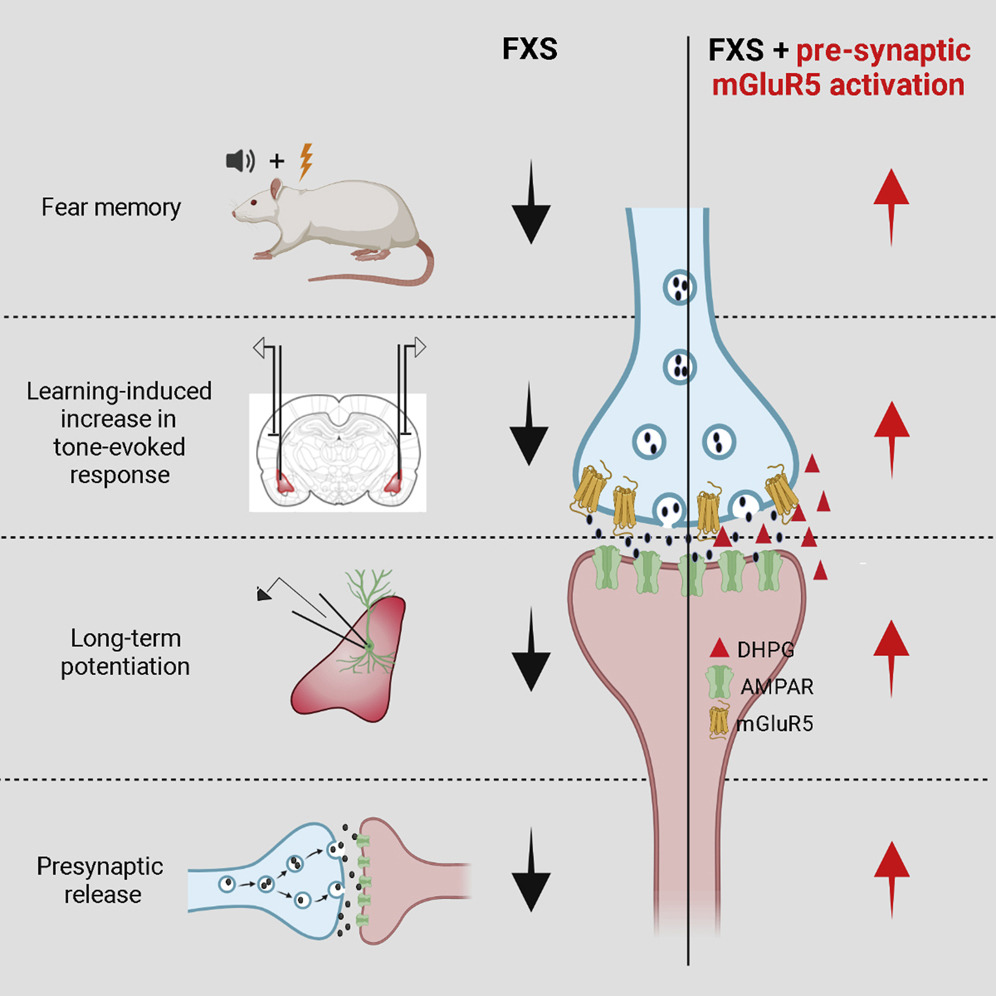 Highlights from the study
This may very well explain why the clinical trials of mGluR-blockers gave mixed results. The same mGluR receptor is doing different things in different parts of the brain – one size does not fit all! This is actually not especially unusual, as many neurotransmitter systems have opposing effects in different brain regions (serotonin would be an example). The real question is which way the preponderance of the effect goes. This is only one reason why drug development for brain disorders is so difficult!
FRAXA funded multiple Fragile X studies led by Dr. Sumatra Chattarji which led to these results.