Cell Reports has published the results of the study "Correction of Amygdalar Dysfunction in Rat Model of Fragile X Syndrome" by FRAXA Investigator Dr. Sumatra Chattarji and his team at the National Centre for Biological Sciences in Bangalore, India.
The researchers investigated the synaptic basis of deficient conditioned fear and its reversal in Fragile X syndrome rats. They found presynaptic mGluR5 in the amygdala. They also found that activating mGluR receptors restores normal synaptic transmission, plasticity, and fear learning.
This result contrasts with previous studies which showed that inhibiting mGluR5 in dendrites (the postsynaptic compartment) reversed impairments in Fragile X mice.
The findings emphasize the necessity of modifying the current mGluR-based framework for therapeutic strategies to consider circuit-specific differences in FXS pathophysiology.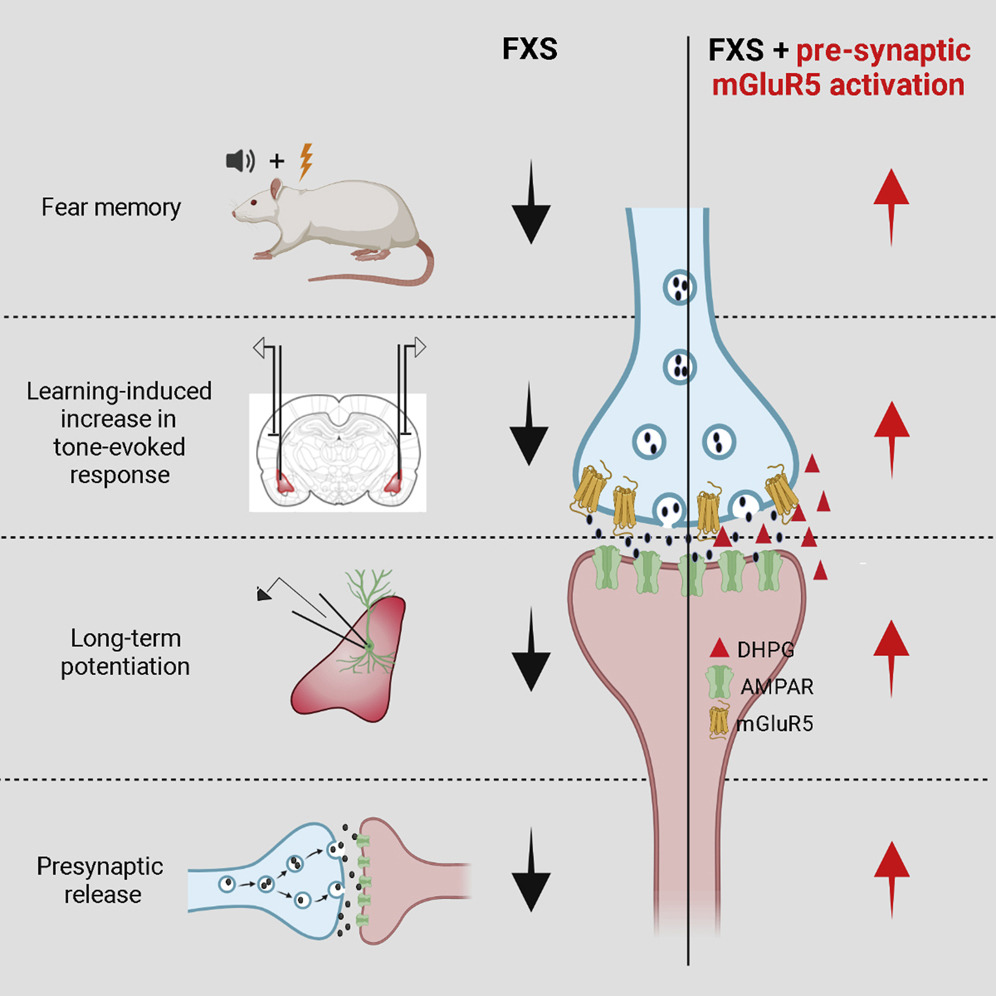 Highlights from the study
This may very well explain why the clinical trials of mGluR-blockers gave mixed results. The same mGluR receptor is doing different things in different parts of the brain – one size does not fit all! This is actually not especially unusual, as many neurotransmitter systems have opposing effects in different brain regions (serotonin would be an example). The real question is which way the preponderance of the effect goes. This is only one reason why drug development for brain disorders is so difficult!
FRAXA funded multiple Fragile X studies led by Dr. Sumatra Chattarji which led to these results.