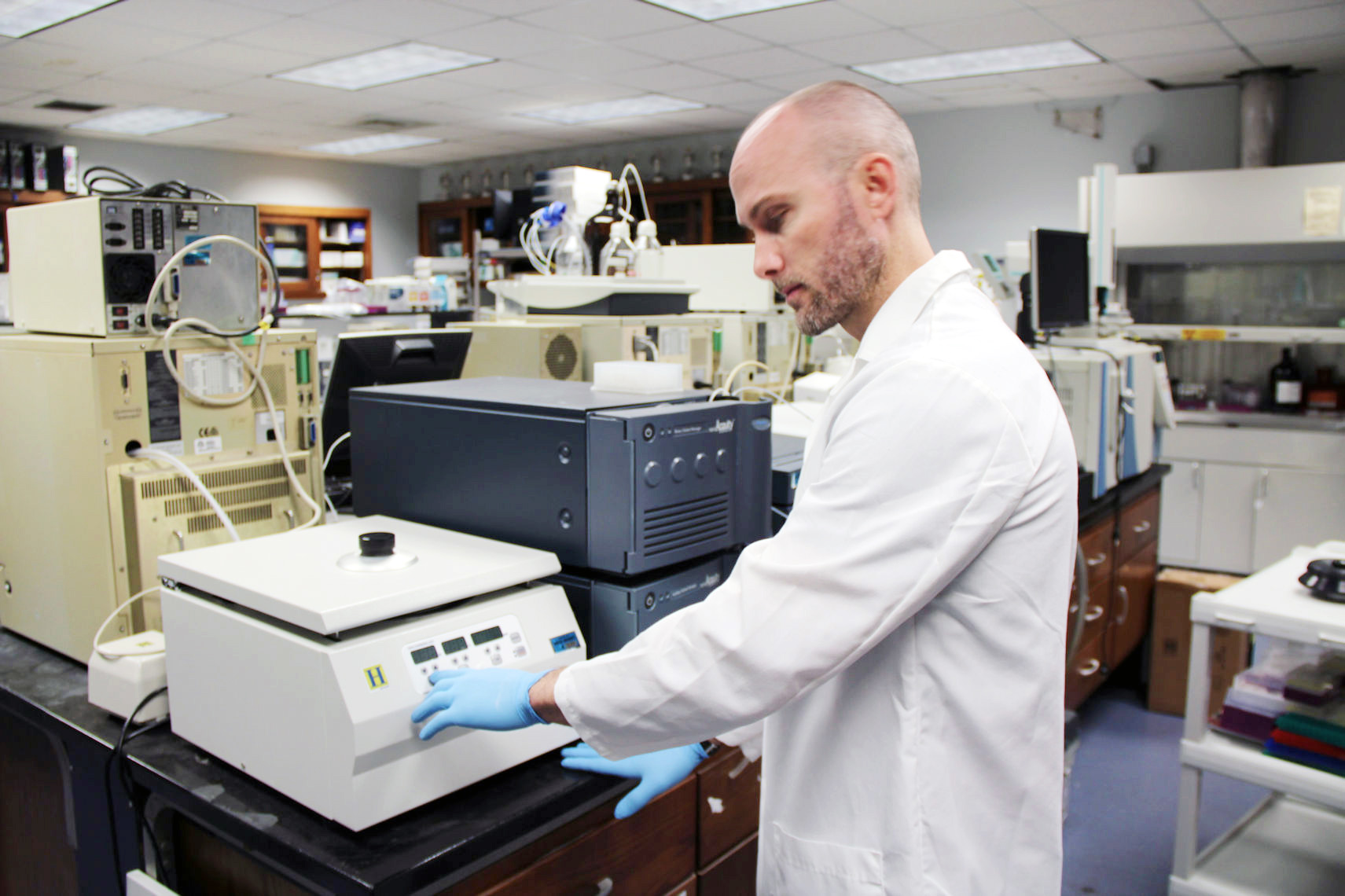 Researching Fragile X comes naturally to Clinton E. Canal, PhD.
For starters, his core research interests are in neuroscience and Fragile X is one of a few neuropsychiatric syndromes where there is an established genetic cause.
It's also personal.
His uncle, Marty, had a neurodevelopmental disorder that caused severe physical and cognitive impairments. He was confined to a wheel chair most of his life, and required constant care and supervision until his death four years ago.
His stepbrother suffered from schizophrenia and committed suicide.
One of his best friends died from complications related to drug addiction.
"I have deep empathy for people with neuropsychiatric disorders and for their families and caretakers," said Dr. Canal, assistant professor, Department of Pharmaceutical Sciences, College of Pharmacy, Mercer University, Atlanta, GA. "Psychiatric disorders have affected my family and many of my friends. The desire to research psychiatric illness to improve lives has been engrained by personal events and experiences and motivates me to conduct Fragile X syndrome research."
Drug Discovery
Dr. Canal's research aims to understand functions of proteins, called serotonin receptors. Thanks to FRAXA support, his primary goals are to test whether lack of FMRP (the Fragile X protein) affects the expression of distinct serotonin proteins in neural systems impaired by FXS.
One of the main tools he is using to assess the impact of FMRP absence on serotonin receptor expression in the brain is tritium-based autoradiography, which takes up to 10 weeks to produce quality results. There is little room for error.
"There are 15 unique serotonin receptors (at least) and many of them impact the function of brain circuits that are impaired in neurodevelopmental and psychiatric disorders," said Dr. Canal, who earned a BS in Psychology at the University of Florida and a PhD in neuroscience at the University of Illinois, Urbana-Champaign. "Furthermore, the serotonin system links closely with many reported targets of FMRP. Results from this project could guide new drug discovery or drug repurposing for Fragile X. There are many approved drugs on the market that bind to distinct serotonin receptors."
A Cure for Fragile X?
Developing pharmacological tools that can facilitate rewiring of brain circuits or developing artificial neural circuits to incorporate into the brain to correct ill-wired circuits may be solutions to reverse Fragile X.
"The general question I want to answer clearly is: Does FMRP impact the brain's serotonin system?" said Dr. Canal, who has been published 21 times and was a Postdoctoral Fellow at the University of Illinois, Vanderbilt School of Medicine, and University of Florida. "If the answer is yes, then this will guide further scientific inquiry of the affected receptors."
Thank you, FRAXA
Dr. Canal credits FRAXA support for helping to launch his career as a fully independent investigator.
"Dr. Mike Tranfaglia and Katie Clapp expressed their enthusiasm to bestow this fellowship (at Mercer) to provide me important resources for my new research on Fragile X as an independent scientist," he said. "This was invaluable to me, on many levels, as a young investigator."