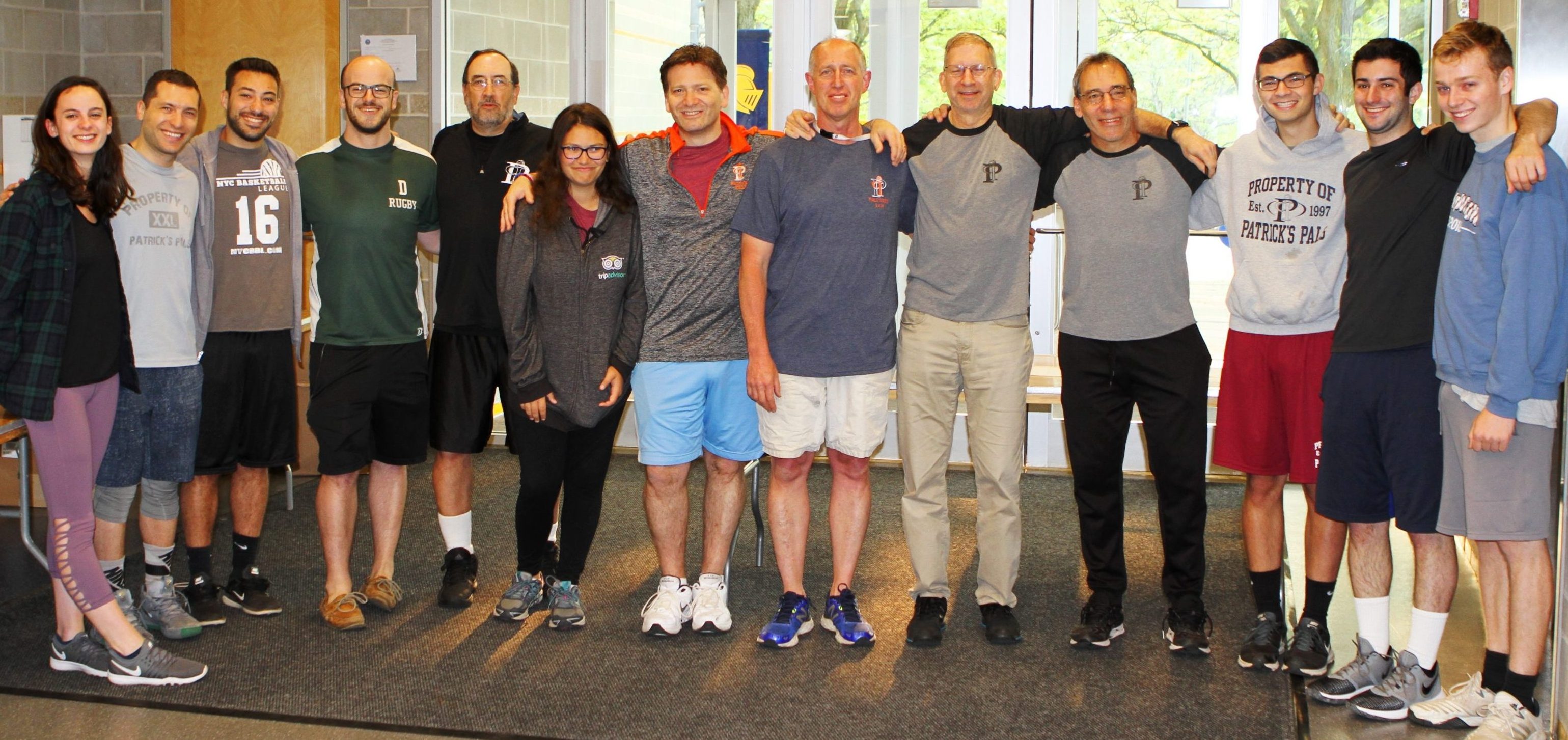 Patrick's PALS 25th Annual 3-on-3 Basketball Tournament & Fundraiser was once again relegated to "Fundraiser Only" status in 2021. Due to continued concerns about running a safe and healthy event that typically hosts up to 36 teams, each with three to four players, and hundreds of guests throughout the day, June 5th came and went without a tournament for the second year in a row. BUT, and it's a BIG but, the spirit, generosity and devotion of so many to this event still shined through. Over $140,000 was raised through a mail campaign, all of it of course going to FRAXA to continue to advance research that will someday lead to effective treatments and ultimately a cure.
The PALS Team – James & Pamela Vershbow, Jon Pressman, Bill Rome, Steve Savarese, Jim Marks, Scott Katz, Andrew Pressman, Peter Savarese, Dan Marks and Steven Rome – had June 5, 2021 circled on the calendar for a long time – as it represented 25 years of support for FRAXA! While we genuinely missed not getting together in person the past two years to enjoy a day of basketball, friendship and recognition of FRAXA, we remain loyal to the cause and motivated by the hope that FRAXA continues to provide based on their tremendous efforts.
Thank you to EVERYONE associated with PALS since we began way back in 1997. Thanks to family, friends, volunteers, sponsors, participants and of course, the donors. We hope and pray for a better world in 2022, and one that includes the opportunity to run a traditional Patrick's PALS 3-on-3 Basketball Tournament. Until then, may everyone remain safe and well!