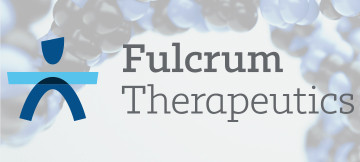 A new company has launched that will invest tens of millions in reactivating the Fragile X gene.
With $55 million in investment funds, Fulcrum Therapeutics in Cambridge, MA, aim to develop small molecules to control gene expression. These potential new treatments would be based on controlling genetic on- and off-switches of disease genes. Fulcrum will start with two diseases: Fragile X syndrome and a rare form of muscular dystrophy.
FRAXA is funding one of the founding scientists, Jeannie Lee, MD, PhD, of Harvard University, and has been working with others on the new Fulcrum team. In fact, Dr. Lee will be our speaker at the FRAXA Fall Fling fundraiser this September 30, in Cambridge, Mass.
Together, with your support and with support from new companies like Fulcrum, with support from FRAXA's Nobel Laureate-laden Scientific Advisory Board and passionate Board of Directors, we are united more than ever in finding a cure for Fragile X.
More About Fulcrum