Rush University Medical Center Professor Elizabeth M. Berry-Kravis, MD, PhD, Begins a Large-Scale Clinical Trial to Study Effects of AFQ056, an mGluR5 Blocker, on Learning in Young Children
BERRY tenacious!
You can say a lot about Elizabeth M. Berry-Kravis, MD, PhD:
• University of Notre Dame and University of Chicago educated.
• Professor of Pediatrics, Neurological Sciences, Biochemistry, Rush University Medical Center.
• Board certified in neurology with a special qualification in child neurology.
• Expert in Fragile X syndrome and other neurogenetic diseases.
You can also say she'll talk your ears off. Literally! And much of it may go over your head. Yes, she often talks in industry jargon. Plenty of it. OK, we get it. She's smart. Super smart. She's caring. Super caring. She's knowledgeable. Super knowledgeable. But did you know she's tenacious? Incredibly, super-duper, berry tenacious?
Good thing for us she's on our side.
No doubt her newest research efforts will prove all of these qualities and more, especially the incredibly, super-duper, berry tenacious part.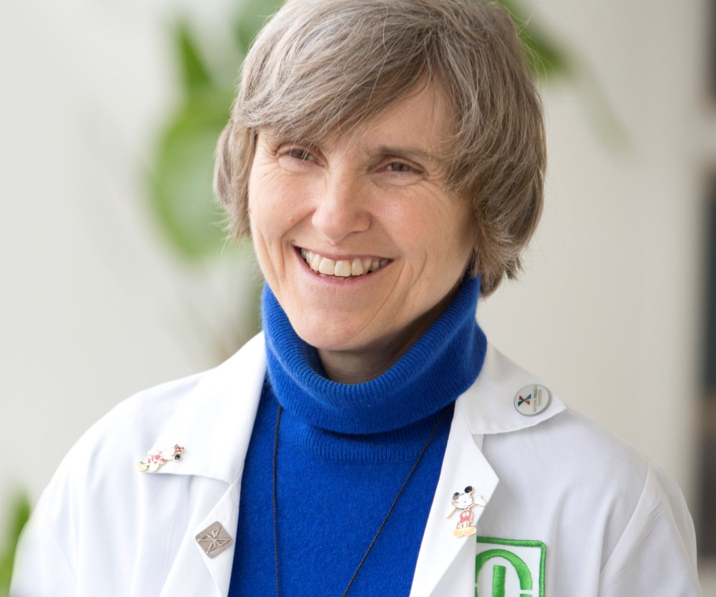 Starting in June 2017, she will begin a large-scale clinical trial of Novartis AFQ056 (an mGluR5 antagonist) with children to change the way drugs are developed for Fragile X and developmental disabilities in general. Funded by the National Institutes of Health through the NeuroNext network, Berry-Kravis wants to show effects of a targeted treatment — the mGluR5 blocker for Fragile X that failed in previous adult trials and works on brain plasticity in Fragile X mice — can be better evaluated by studying effects on learning in young children.
"We will see if language learning in 3 to 6 year-olds with Fragile X Syndrome can be accelerated by the drug," Berry-Kravis said.
If all goes well with her research, Berry-Kravis would build off learning from previous failures and successes in FRAXA- and industry-funded clinical trials to better understand how to avoid repeating the failures of previous promising new drug treatments tested in adults.
"The trial will be very complex and challenging to carry out and will need everything to be done according to exact protocols," said Berry-Kravis, who is on the FRAXA Research Foundation Advisory Board. "Accelerating drug development for targeted treatment of FXS with new types of trial designs is our biggest challenge right now."
Berry-Kravis, who established the comprehensive Fragile X Clinic and Research Program at Rush in 1992, provides care and support to more than 600 patients with Fragile X syndrome for management of neurological, medical, behavioral and genetic issues. She says FRAXA support got her started in the development of trial designs for treatment trials in FXS.
"I happened to work on FXS when working on another project and it has been a model of what I wanted to do in my life, which is find ways to understand how brain cells connect and communicate with each other, and to fix disorders where this process is not working as well as it should," said Berry-Kravis, who won the American Academy of Neurology Sidney Carter Award and the John Merck Fund Spark Plug Award, both in 2016 for her work in Fragile X syndrome. "I have met so many wonderful families through FRAXA and my work in Fragile X. I have enjoyed working with these families and my patients and I have been able to spend my career working on exactly what I wanted to study from the time I was 12 years old."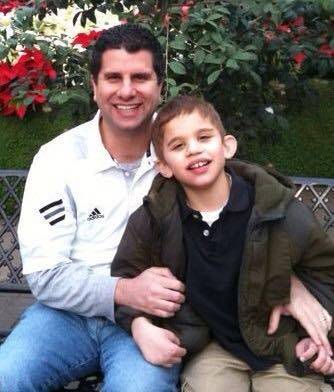 Theodore G. Coutilish is Vice Chancellor for Marketing and Community Relations at Oakland Community College in Michigan. Coutilish has enjoyed more than two decades of higher education marketing communications leadership experience.
Over the years, his peers have recognized his work with numerous prestigious awards, including IABC Detroit's 2012 Communicator of the Year, the chapter's highest honor, recognizing lifelong professional communications excellence. He lives in the City of Grosse Pointe, Michigan, with his wife, Mary Beth, and their son, Andrew, who has autism and Fragile X syndrome. He earned a MA from University of Detroit Mercy in 1994 and a BA in print journalism in 1987 from Wayne State University.