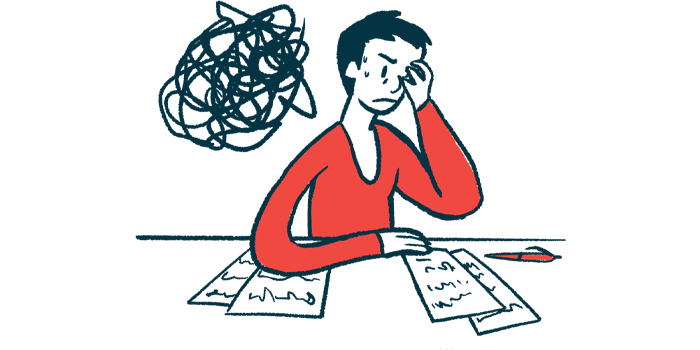 Behavioral problems such as hyperactivity and aggression are generally more frequent in younger children with Fragile X syndrome, becoming less common as they grow through adolescence and journey toward adulthood, researchers report.
The study "Change in Behavior Problems from Childhood Through Adolescence for Children with Fragile X Syndrome" was published in the Journal of Autism and Developmental Disorders.
Fragile X is characterized by atypical behaviors and mental health challenges, which often include aggression, hyperactivity and inattention, anxiety, and depression. Autistic behaviors also are common among these people. In the scientific literature, however, there has been little study of how these behaviors tend to change over time, particularly as children enter adolescence.
A group of US-based researchers conducted a study that enrolled 55 children with Fragile X and their mothers. Most of the children were male (80%) and white (87%), and 19 had a formal diagnosis of autism.
The mothers completed a battery of behavior-related assessments for their child every 18 months; the first assessment was done when these children were ages 6 to 9, and most recent when they were at least age 13. Researchers then looked for patterns in these assessments with age.
Attention problems were found to be very common during childhood, but much less likely to be an issue in adolescence. Whereas roughly 2 out of every 3 children under age 10 exhibited meaningful attention problems, less than 1 in 5 around age 18 or 19 showed such problems.
Aggressive behavior was less common overall — the highest rates were about 25%, near ages 9 and 13 — and followed a similar trend of declining in frequency throughout adolescence.
"We found that attention problems and aggressive behavior declined steadily from childhood through adolescence," the researchers wrote.
By contrast, rates of anxiety and depression were more stable, affecting about 10–20% of patients in most age ranges. "These findings highlight the value of looking at specific categories of behaviors of youth with [Fragile X] and how they may uniquely change over time," the team added.
Further analyses showed that children with diagnosed autism were more likely to experience all three of the behavioral types assessed (hyperactivity, aggression, and anxiety/depression), which is consistent with other research on behaviors in autistic people. However, whether or not children had autism did not appear to affect how behavioral scores changed as children aged.
"This suggests that on average both children with and without co-occurring autism may experience improvement in behavioral functioning as they move through childhood and adolescence," the researchers wrote.
In early childhood (before age 6), those in the study engaged in mother-child tasks that were monitored, and the researchers rated the mothers on various attributes. Findings indicated that children whose mothers showed more flexibility during these interactions were more likely to experience an easing of hyperactivity behaviors. This was particularly true for autistic children.
"Children with [Fragile X] and autism whose mothers were highly flexibly had attention problems similar to children with [Fragile X] without autism whose mothers were low in flexibility," the investigators wrote.
Even though behavior problems tended to ease as children grew toward adulthood, the researchers noted that "many children in our sample continued to display clinically significant behavioral challenges even at the end of adolescence, particularly in the areas of attention problems and anxious/depressive problems."
This finding highlights a need to regularly monitor for these problems in children with Fragile X and to provide support where appropriate, the researchers added.
Several study limitations were noted, including the fact that most participants were male and white, limiting generalizations, and that all behavior data was dependent on parental reports.
Fragile X News Today is a digital platform started in early 2018 providing updates on research, science and advice news for Fragile X patients and caregivers.