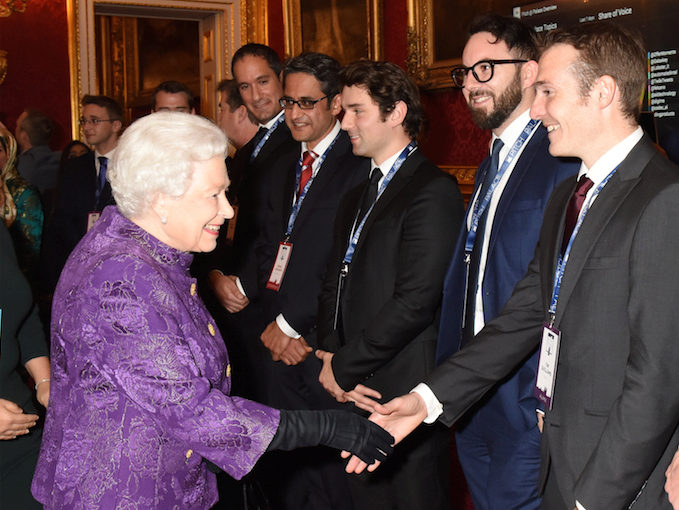 Her Majesty Queen Elizabeth II congratulates Healx CEO Tim Guilliams. Healx is using drug repurposing to rapidly identify existing drugs to help Fragile X patients. Healx was awarded 2016 'Cambridge Graduate Business of the Year.'
Why Reinvent the Wheel?
Drug Repurposing is considerably faster and cheaper than normal drug discovery.
With a $44,000 grant from FRAXA, awarded in September, 2016, University of Cambridge (England) startup Healx is taking this approach to identify novel therapies based on existing drugs to help those with Fragile X syndrome.
"We use genomic information to help identify which drug will be best suited to counteract the effects of the Fragile X condition," said Narissa Gipp, Head of Patient Engagement, Healx. "Literature mining techniques are used to search through the entire scientific literature to identify additional information that can help match existing drugs to rare diseases."
Sophisticated drug-matching technologies, which originate from the University of Cambridge, are used to identify hidden links between existing drugs and rare diseases. The most promising drugs are then tested experimentally in Fragile X models. In case an approved drug is indeed safe, a pivotal clinical trial can be developed in a small group of patients to assess efficacy.
Given a successful result, doctors could then consider "off-label" prescription of the medicine to improve quality of life for Fragile X patients, while the final stages of clinical development are being conducted.
"Overall, drug repurposing is a quick and cheap way of delivering potential treatments," Gipp said.
Healx's three-phase analysis process includes dataset searches, incorporating gene expression quality checks, and candidate compound list derivation.
"Application of novel drug-matching technologies can significantly help accelerate this process," Gipp said. "The generation of excellent gene expression data is important. It helps understand the effects in detail and therefore increase the likelihood of performing successful drug-matching."
Gipp said working with FRAXA is "fantastic."
"FRAXA is incredibly well organized and established," she said. "Its program of research and drug discovery can very effectively help progress successful drug candidates to the next stages of development. The resulting findings will also greatly help progress other rare diseases, such as Pitt Hopkins syndrome among others.
"We are incredibly excited about working together with FRAXA to help identify new effective treatments."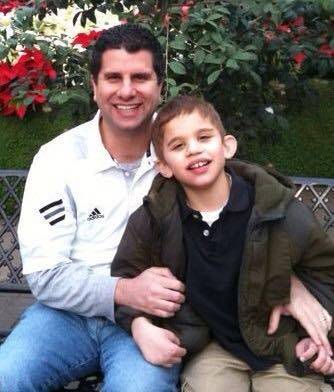 Theodore G. Coutilish is Vice Chancellor for Marketing and Community Relations at Oakland Community College in Michigan. Coutilish has enjoyed more than two decades of higher education marketing communications leadership experience.
Over the years, his peers have recognized his work with numerous prestigious awards, including IABC Detroit's 2012 Communicator of the Year, the chapter's highest honor, recognizing lifelong professional communications excellence. He lives in the City of Grosse Pointe, Michigan, with his wife, Mary Beth, and their son, Andrew, who has autism and Fragile X syndrome. He earned a MA from University of Detroit Mercy in 1994 and a BA in print journalism in 1987 from Wayne State University.