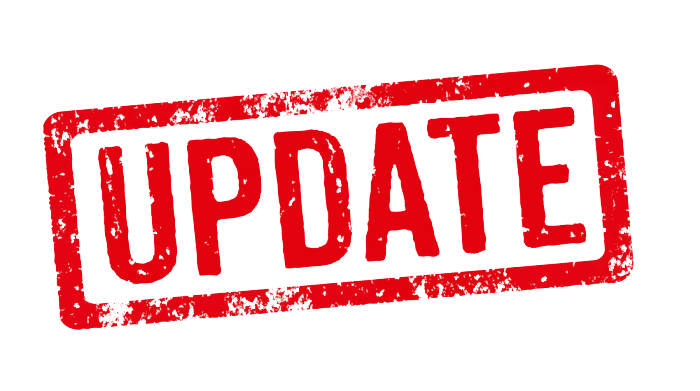 Zynerba Pharmaceuticals reported receiving advice from the U.S. Food and Drug Administration (FDA) on the design of an upcoming Phase 3 clinical trial meant to confirm previous trial findings supporting Zygel as a cannabidiol treatment in a specific subset of Fragile X syndrome patients.
The new trial, called RECONNECT, is expected to launch before October, and will mainly enroll children and adolescents with a complete (100%) methylation of FMR1, the gene mutated in Fragile X.
DNA methylation is a biochemical modification that "turns genes off," and a complete methylation of FMR1 is associated with a total absence of the FMRP protein and greater disease severity.
"Following productive discussions and alignment with the FDA, we believe we have a clear path forward for Zygel in Fragile X syndrome," Armando Anido, Zynerba's chairman and CEO, said in a press release.
"We are excited to advance Zygel into the RECONNECT trial" and "if the results are positive, Zygel could become the first FDA approved treatment option for the significant unmet medical need that affects patients with FXS and their families," Anido added.
Applied to the shoulder or upper arm, Zygel is a gel designed to deliver controlled amounts of a purified form of cannabidiol (CBD) into the bloodstream through the skin. CBD is the major non-psychoactive cannabinoid (active component) in the cannabis plant and it mimics the body's natural cannabinoids that modulate the endocannabinoid system.
Given that problems in the endocannabinoid system have been linked to some behavioral abnormalities that characterize Fragile X, Zygel is expected to lessen behavioral symptoms in this patient population.
The previous Phase 2/3 CONNECT-FX trial (NCT03614663) evaluated the safety and effectiveness of three months of treatment with Zygel against a placebo in 212 children and adolescents, ages 3 to 17, with Fragile X.
Top-line data found the trial failed to meet both its main and secondary goals of significantly easing behavioral symptoms, as assessed with the Aberrant Behavior Checklist — Community FXS (ABC-CFXS) subscales and the Clinical Global Impression-Improvement scale (CGI-I).
ABC-CFXS is a validated measure of behavioral abnormalities common in Fragile X, including social avoidance, irritability, hyperactivity, and inappropriate speech.
However, a subset of Zygel-treated patients showed statistically significant and clinically meaningful reductions in behavioral symptoms, compared with those given a placebo gel. This responding population of 167 patients had an FMR1 gene that was more than 90% methylated and more severe behavioral symptoms.
These data prompted Zynerba's meetings with the FDA to determine the next regulatory steps for Zygel, including the design of the upcoming Phase 3 RECONNECT trial to confirm these findings.
To help in this design, the company conducted an additional analysis focused on the 137 CONNECT-FX participants who had a completely (100%) methylated FMR1 gene. These patients, with a mean age of 9.6 years and mostly boys, were similar to the full trial population and the group of patients with at least 90% methylation, the company noted.
One patient did not undergo efficacy assessments after treatment initiation and was therefore not included in the efficacy analysis.
Results showed that among this subset of patients with 100% methylation, Zygel resulted in significant reductions in social avoidance behaviors compared with a placebo. This was consistent with "previously reported findings in patients with at least 90% methylation, despite the fact that the study was not powered to evaluate either of these patient populations," said Joseph Palumbo, MD, Zynerba's chief medical officer.
The experimental gel was also associated with greater reductions in irritability and with a greater proportion of patients showing behavioral improvements (50% vs. 36%), as reported by their clinicians. These differences did not reach statistical significance.
"We believe the CONNECT-FX trial was instrumental in advancing our understanding of the science of Fragile X syndrome," Palumbo said, adding that "we look forward to leveraging what we learned as we seek to confirm our findings in the RECONNECT trial."
Based on CONNECT-FX findings and input from the FDA, RECONNECT will recruit about 200 children and adolescents with Fragile X syndrome, of which about 160 will have complete methylation of the FMR1 gene. The others will have only partial methylation.
Participants will be randomly assigned to either Zygel or a placebo gel, and outcome measures will be similar to those used in CONNECT-FX.
The trial's main goal will be to assess changes in the ABC-CFXS social avoidance subscale in the subset of patients with a completely methylated FMR1 gene, while secondary goals will include changes in other subscales and in the CGI-I in all patients.
If positive, the results are expected to further support a regulatory application to the FDA seeking Zygel's approval for this specific group of Fragile X patients.