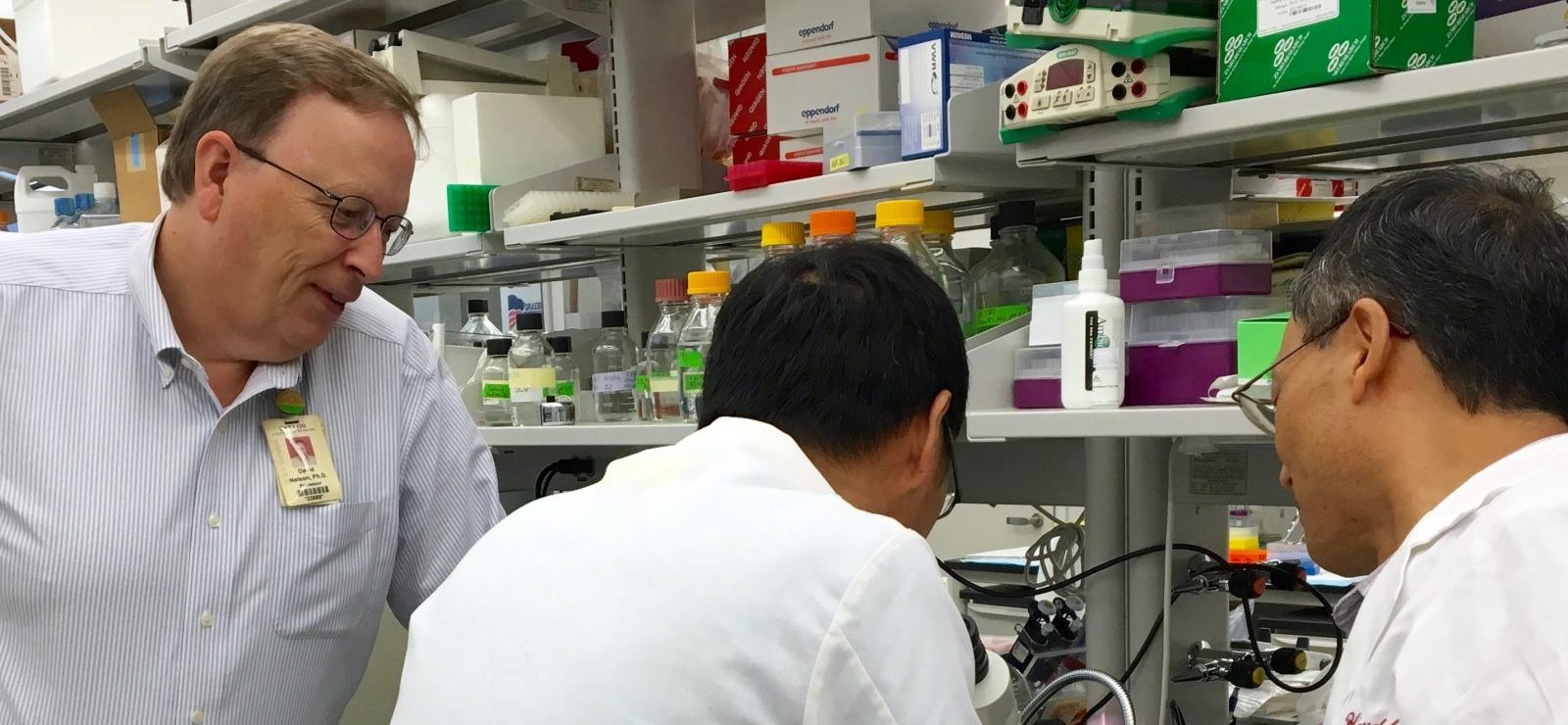 Each year, FRAXA funds $1 million or more in medical research aimed at finding specific treatments and ultimately a cure for Fragile X syndrome. Our goal is to bring practical treatment into current medical practice as quickly as possible; so preference is given to projects that have a clear practical application and the results of which will be shared in a timely fashion.
Additional Application Links
FRAXA awards 2 categories of grants:
1) FRAXA Clinical Trial Grants
Flexible in amount and duration.
Must involve human subjects with Fragile X.
Highest priority is given to clinical trials of potentially disease-modifying therapeutics which have previously been validated in Fragile X animal models.
No limit to structure of grant (can fund PI, postdoc, grad student, technician, supplies, etc.) or time-frame (though all grants over one year still need yearly renewal)
No limit on amount, but please remember that applications are ranked based on relative value, so smaller requests have an advantage!
Applications may be submitted at any time, but a Letter of Intent (LOI) is essential; initial inquiries should be directed to Dr. Michael Tranfaglia at mtranfaglia@fraxa.org.
2) FRAXA Fellowships
Our fellowships have been successful over the years, and we have decided to make this program more flexible. FRAXA Fellowships provide $45,000 per year for 2 years. Any scientist is eligible for salary support from these awards (not just postdocs), and a supply budget may be included. Given the flexible nature of the new fellowships, a detailed budget is required. Only one position will be supported per project, and the individual should be working at least ½ time on the project.
These are significant changes from our previous Fellowships. It is recommended that potential applications send a brief Letter of Intent to Michael Tranfaglia, MD well in advance of a formal application.
The next deadline is February 1, 2020.
$45,000 per year.
Renewable for a second year of funding (maximum), assuming successful progress and timely submission of a renewal application.
Any university-based lab in the world may apply; we do not give preference to any specific country.
Salary support for one scientist (any degree of BS or higher) working at least ½ time on the project.
Supply budget is allowed.
Limit of one application per lab group (current grantees are not eligible).
Non-transferable (only good for specified postdoc, PI, and institution).
Priority is given to research with a translational or preclinical focus on Fragile X, which has potential to lead to improved treatment.
PIs must demonstrate adequate overall funding to pursue this project. Successful applicants for these grants will likely be working in established labs which have funding for supplies and any required animal handling costs. If the applicant proposes to work with a particular Fragile X model (KO mouse, drosophila, neural stem cells, etc.) s/he should demonstrate that this model system has already been established in-house.
Application Process
Renewals
Indirect Costs
Human and Animal Subjects
Reporting and Publicity
Dissemination of Results and Intellectual Property
Deadline for receipt of FRAXA Fellowship applications is 11:59 pm EST on Feb 1 each year. Clinical trial applications are accepted at any time. Email submission is required; please keep the application to a single pdf file of less than 15 MB and email applications to mtranfaglia@fraxa.org and kclapp@fraxa.org. Please be sure we acknowledge receipt of applications.
Please provide the following information with your application:
Description of the proposed project (8-15 pages recommended)
Curriculum Vitae for the Principal Investigator
Curriculum Vitae for the Postdoctoral Fellow to be supported under the grant
Names of 3 references who are willing to be contacted to provide recommendations for candidate postdoctoral fellow (not necessary for principal investigators)
Financial accounting of how the funds will be spent, with dollar distribution into major component items
A full accounting of any other current and submitted sources of support for this project and other lab research
Requested start date of the project. The earliest possible start date is 3 months after receipt of the application; applicants will be notified of awards in 2 months.
Renewals
FRAXA Fellowships are made for one year and may be renewed for a second year based on satisfactory progress. For FRAXA grants of more than one year duration, we require a renewal application be submitted at least 8 weeks before the second year of funding is needed. The renewal application should consist of a detailed progress report for the first year and work plan for the second year, as well as a financial report of how first year funds were spent.
Grant Renewal Guidelines (pdf)

Indirect Costs
FRAXA is unable to pay for indirect costs under any circumstances. FRAXA reserves the right to cover any item if explicitly authorized by FRAXA's Board of Directors.

Human and Animal Subjects
Human subjects studied in the course of research conducted under a grant are under no circumstances a responsibility of FRAXA. Human subjects in a program supported by FRAXA shall be volunteers in any survey, study or procedure. Research involving human subjects must have Institutional Review Board approval.
If animals are used in the proposed study, written certification must be provided to FRAXA indicating that proper treatment, care, and humane conditions have been provided. Research involving animal subjects must have Institutional Animal Care and Use Committee approval.
Reporting and Publicity
In accepting a grant, the applying institution undertakes that at its conclusion it will submit promptly to FRAXA a complete final report on the work pursued. On awards of more than one year duration, a yearly scientific report will be expected.
Supply a yearly accounting of funds received from FRAXA and expenditures made in such detail and in such manner as may
meet Internal Revenue Service procedures.
Recognize the support of FRAXA in any published article resulting from the work pursued with a credit line reading
"Supported in part by a grant from the FRAXA Research Foundation"
Recognize the support of FRAXA in any presentation of the work at professional meetings and conferences.The grantee institution and Principal Investigator will cooperate fully with FRAXA in announcement through the news media of grants awarded and in materials prepared to publicize work under the grant. FRAXA will publish periodic descriptions and updates on funded projects on FRAXA.org.
Dissemination of Results, and Intellectual Property
FRAXA's purpose in providing grants is to accelerate progress towards treatment for Fragile X. Therefore, in accepting an award, the Principal Investigator undertakes to publish the results of the work pursued in the primary literature in a timely fashion. Once published, the reagents, methods, materials, and products of the work must be made available immediately to other qualified researchers.
"Invention" means all discoveries, improvements, inventions, new concepts and ideas arising from the study together with all related data, results and information. Title to any Invention shall reside with the grantee institution. The grantee institution will notify FRAXA promptly after identifying any Invention that the grantee institution believes is patentable, and will supply FRAXA with copies of that Invention. For a patented Invention conceived and reduced to practice that is subsequently licensed under this grant, FRAXA and the grantee institution will negotiate in good faith to enter into a licensing agreement consistent with the grantee institution's policies and procedures solely for the equitable distribution of net income from the invention, taking into consideration the level of funding provided.
Grantee institution shall make diligent efforts to license the invention for commercial development to a third-party. Unless otherwise agreed to by FRAXA, the institution or other title holder shall agree that, if it or its designee or licensee has not taken effective steps to bring the invention to practical or commercial application through licensing or otherwise on terms that are reasonable in the circumstances within three years after issuance of the patent, FRAXA shall receive an automatic grant of a non-exclusive, indefinite, fully paid-up, royalty-free, transferable, irrevocable world-wide license (with the right to sub-licenses) to advance such invention within the field of Fragile X research, diagnosis, and treatment.
For further information please contact Michael Tranfaglia