6th Annual Fragile X Cornhole Tournament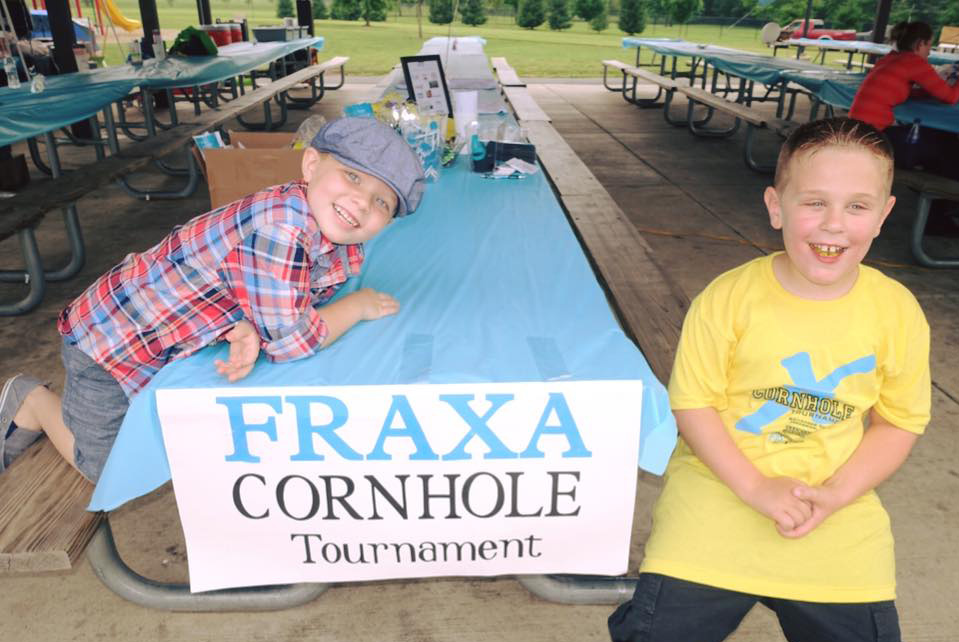 Time
9:00 am
Cost
$50 per team
Join us for the 6th Annual FRAXA Cornhole Tournament in Frederick, Maryland hosted by Dan, Jodie, Julianne and Jackson Grove. Dan and Jodie's son Jackson (10) was diagnosed with Fragile X syndrome at the age of 3 and at that time neither them, their friends, family members or local school system knew anything or had even heard about Fragile X. They quickly researched Fragile X and discovered it is very prevalent (1 in 4000 males and 1 in 6000 females) and they wanted to help with the awareness efforts and research. As they learned more about FRAXA Research Foundation, they wanted to do all they can to help the amazing efforts in awareness, coping and research towards effective treatment and ultimately a cure! Dan and Jodie decided to try Cornhole and hope as this popular tailgating game sweeps the nation, awareness of Fragile X will also grow.
If you are interested in playing, please register via the link below. You will be brought back here for payment.
If you are unable to join us, we welcome your donations here. All proceeds benefit Fragile X research – thank you!
Registration Payment/Donate
Registration $50 per Team, Additional Donations Appreciated.