FRAXA will not sell, trade or share personal information with anyone, nor send donor mailings on behalf of other organizations, unless you have given us permission.
Donate Online
Donating online is fast and secure, and we will send you an acknowledgement. We use a secure nonprofit service to process credit cards, so GiveDirect will appear on your credit card statement. GiveDirect covers most credit card fees so 100% of your Visa, MasterCard, or Discover donation benefits FRAXA (Amex charges us a small fee).
Make your gift in honor of someone special and we will send a gift card in your name.
Amazon Smile

Do you shop on Amazon? Here is an easy way for you to support FRAXA every time you shop, at no cost to you. You'll find the same prices and selection as on Amazon — and 0.5% of your purchase will go to FRAXA! Please go to smile.amazon.com every time you shop.
United Way

Look for us in your United Way campaign brochure or on your company's campaign website. If we are not listed, please write in FRAXA Research Foundation on your pledge card. Please include our IRS tax ID (04-3222167) and address (10 Prince Place, Suite 203, Newburyport, MA 01950).
Combined Federal Campaign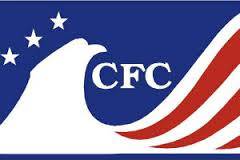 FRAXA is among the Best of the CFC! We are charity #10594. Please support FRAXA through the Combined Federal Campaign.
Stocks/Securities, and Estate Planning
FRAXA gratefully accepts gifts of shares; please call Katie Clapp or Melissa Budek at (978)462-1866 or email us for details. If you are interested in estate planning, we would be pleased to talk with you.
Donate a Vehicle for FRAXA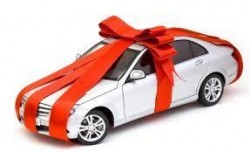 V-Dac donations accepts any kind of vehicle: cars, trucks, motorcycles, RV's, boats, airplanes, heavy equipment, farm machinery, to benefit FRAXA.
Donate by Check or Phone
You can also send us your check payable to FRAXA or call us at 978-462-1866.
FRAXA Research Foundation
10 Prince Place, Suite 203, Newburyport, MA 01950
Email Melissa Budek at mbudek@fraxa.org or Katie Clapp, Executive Director, at kclapp@fraxa.org
Message from Leslie Eddy, Board Member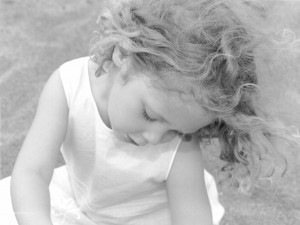 Dear Friends:
Nineteen years ago, our baby daughter Allison was diagnosed with Fragile X Syndrome. We tested her after learning that her cousin, my then three-year-old nephew Grant, had Fragile X, a disease no one seemed to have heard about. That same year when I learned that FRAXA Research Foundation was already recruiting the world's top neuroscientists to study Fragile X.
Twenty years later, the neuroscience world is buzzing about this leading cause of autism, and more research proposals than can be funded are flowing in. Alliances with top pharmaceutical companies have led to promising treatment strategies, investigational drugs, and clinical trials of new treatments. FRAXA has become a role model for other medical nonprofits, attracting the attention of scientists and pharmaceutical companies around the globe.
"I have interacted with FRAXA since 2006, acting as a researcher working in development of new medicines for Fragile X Syndrome. What attracted me to FRAXA is the role it has played in putting Fragile X Syndrome on the radar of the pharmaceutical industry. I remember the days when there were no clinical stage investigations of potential therapeutic approaches to Fragile X Syndrome. Now there is an industry-wide pipeline of programs in development across many companies. It is a simple truth that without FRAXA, this would not be the case. The initiatives FRAXA has in place have been, and continues to be, crucial to this critical mass of effort to find new options for people with lives touched by Fragile X Syndrome."
- Mike Snape, Chief Scientific Officer, AMO Pharma
Our daughter started college in September this year, a milestone I had never imagined. While Allison struggles daily with social skills, emotional instability and cognitive delays, my sister is on a different path. At age 22, Grant lives at home, with my sister as his full time caregiver. Viable placement options are nonexistent.
FRAXA represents hope for all of us – hope that the hundreds of thousands of families with children like Grant and Allison will have effective treatments and ultimately a cure.
Thank you for your support of FRAXA and our families!
Warm regards,
Leslie Eddy, Member, FRAXA Board of Directors