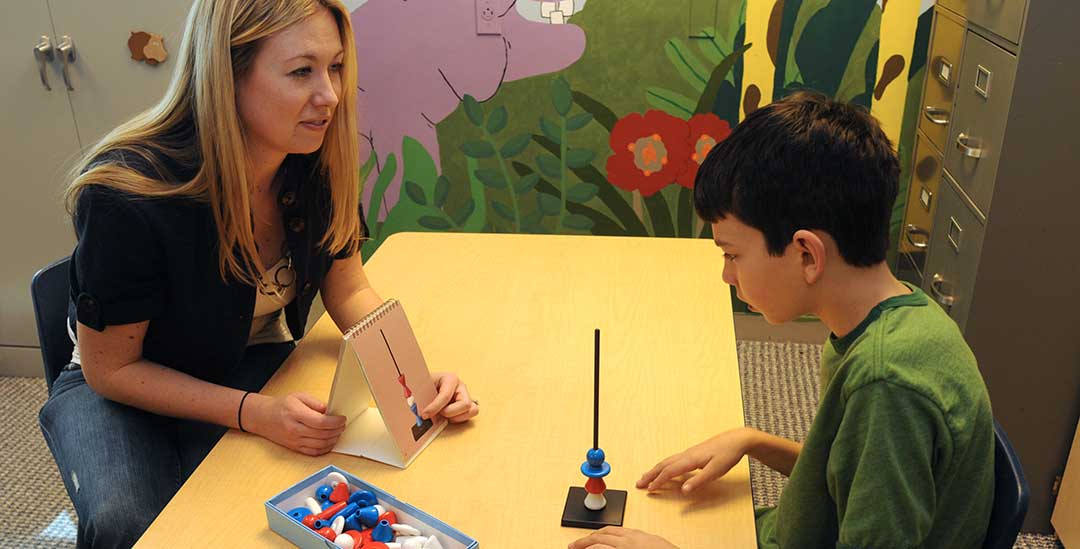 Position Overview
The Life Span Institute at the University of Kansas currently is seeking one postdoctoral fellow interested in advancing their research skills and progressing towards a career as an independent, externally funded investigator studying autism spectrum (ASD) or related neurodevelopmental disorders (e.g., Fragile X Syndrome, Down Syndrome). Fellows will participate in our postdoctoral research training program involving a structured curriculum consisting of separate monthly professional development and research seminars. Fellows also will receive intensive instruction on the development of externally funded award applications with the goal that a full submission will be completed within the first year of training.
Job Description
Fellows should identify the primary mentor from our team that they are most interested in working with, including Drs. Matthew Mosconi, Steve Warren, Nancy Brady, Karrie Shogren, John Colombo or Brian Boyd. Current research interests of our faculty include but are not limited to sensorimotor and neurocognitive development in ASD, neurodegenerative processes associated with Fragile X Tremor-Ataxia Syndrome (FXTAS), language and cognitive development in Fragile X Syndrome and ASD, repetitive behaviors in ASD, behavioral treatment strategies for individuals with ASD, infant cognitive development, and self-determination. Fellows also will be able to gain experiences in multiple measurement approaches including observational coding, caregiver rating scale development, functional magnetic resonance imaging (fMRI), electroencephalography (EEG), and neurocognitive test development. Prior doctoral or postdoctoral training experience studying ASD or related disorders is strongly encouraged though not required.
To Apply
To apply, submit an online application including a cover letter, vitae, professional writing sample (e.g. publication, dissertation), 1-2 page research statement including a description of the primary research interest(s) and potential match with a member or members of our mentoring team, and contact information for three professional references. Review of applications will begin on 12/19/2020 and will continue until a qualified applicant pool has been identified. Due to COVID-19 restrictions and safety concerns, all interviews are expected to be conducted remotely.
Disclaimer
The University of Kansas prohibits discrimination on the basis of race, color, ethnicity, religion, sex, national origin, age, ancestry, disability, status as a veteran, sexual orientation, marital status, parental status, gender identity, gender expression, and genetic information in the university's programs and activities. Retaliation is also prohibited by university policy. The following persons have been designated to handle inquiries regarding the nondiscrimination policies and are the Title IX coordinators for their respective campuses: Director of the Office of Institutional Opportunity & Access, IOA@ku.edu, Room 1082, Dole Human Development Center, 1000 Sunnyside Avenue, Lawrence, KS 66045, (785) 864-6414, 711 TTY (for the Lawrence, Edwards, Parsons, Yoder, and Topeka campuses); Director, Equal Opportunity Office, Mail Stop 7004, 4330 Shawnee Mission Parkway, Fairway, KS 66205, (913) 588-8011, 711 TTY (for the Wichita, Salina, and Kansas City, Kansas medical center campuses).