June 2017: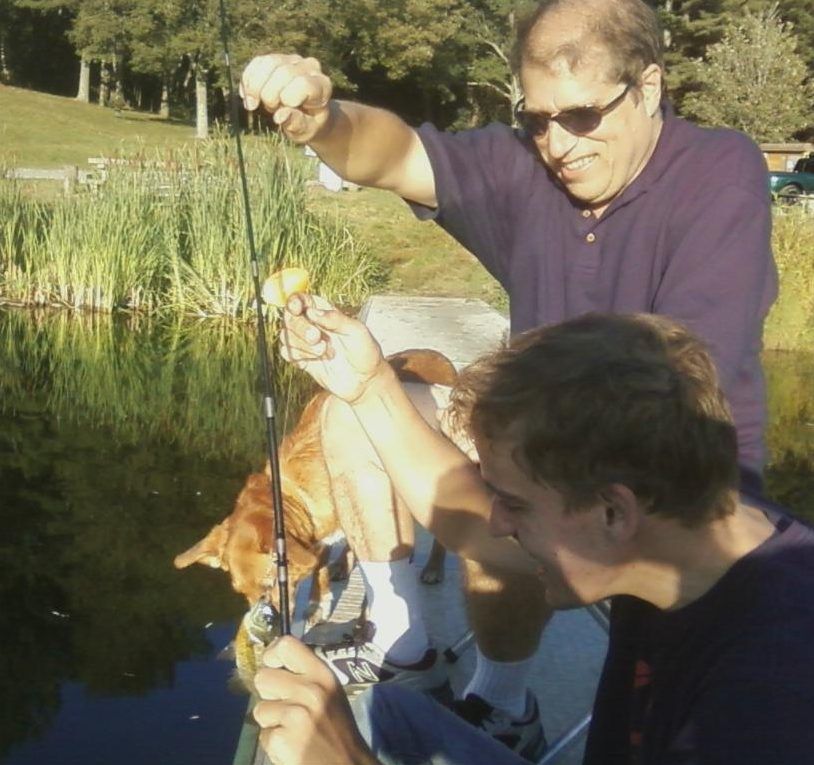 Andy is 28 years old now. He lives at home with us, his mom and dad, two cats, and a dog. He can understand most of what people say, but is usually too anxious to let you know. He will cover his face whenever someone walks into the room – even his mom or dad!
Andy attends a supported farm program most days, and the minute he is out of the house, we rush off to work at FRAXA. We don't know what the future holds, but we hope for great things for Andy. We try to teach him basic skills to increase his independence in the future, but realistically, we don't leave him alone for even 15 minutes at this point. What do you call a babysitter when you need care for a 27-year-old?
There is an image of Andy I can never forget, at 3 years old, screaming, flapping his hands, stomping his feet, seemingly trying to jump out of his skin. He couldn't tolerate the way he felt. Many children with Fragile X feel this way. This is just one reason why research to treat or cure Fragile X is key.
Andy was diagnosed with Fragile X syndrome at age 3. We, his parents, have been working to improve Andy's future ever since; we officially launched FRAXA when he was five. At times, Andy is a delight, but he has always struggled with extreme anxiety and mood swings.
Clinical Trials
Andy began a clinical trial of AFQ056 from Novartis in June, 2014. We learned later on that he was on the smallest dose of the medicine. We had a great summer! Then, when the trial ended, he was taken off the drug for two weeks before restarting the drug for the open label phase of the trial.
August 15, 2014:
Andy has been off AFQ056 for 10 days now, and life is much harder than it has been over the past year!
In late August, he began the open label phase of the trial. Over a 4 week period we titrated up to the full dose. During those weeks we saw wonderful things … Andy opening up, allowing us to have friends over to the house without panicking, and responding more often when we talk to him.
But over the next two months, what we saw did not last…
Learn more, on NPR Morning Edition, reported by Jon Hamilton:
http://www.npr.org/blogs/health/2014/12/22/371502800/a-familys-long-search-for-fragile-x-drug-finds-frustration-hope